Golden beaches. Turquoise waters. Stunning landscapes. Endless possibilities.
The things to do in Hawaii truly inspire a vacation like no other. Visitors to these islands are immersed in the spirit of aloha, transporting them to place where the regular world stops and the island life takes over. Oahu, Maui, Kauai and the Big Island all offer unique opportunities for families, couples and retirees to enjoy.
To make the most of your Hawaii vacation, be sure to experience these top things to do in Hawaii.
Be a Beach Bum
The spectacular shores of Hawaii have been calling to visitors for years. And with some of the world's best beaches located here, it's easy to see why. From the famous Waikiki Beach on Oahu to Kauai's scenic Hanalei Bay to Big Island's black sand Punaluu Beach and Maui's white sand Kaanapali Beach, each island features first-rate stretches of coastline. Spend the day sunbathing, swimming, relaxing, snorkeling, boogie boarding or even try your hand at surfing!
Take to the Trails
Hiking in Hawaii lets you get up-close to the breathtaking sights of these majestic islands. See the Grand Canyon of the Pacific with a hike at Kauai's Waimea Canyon, or greet the dawn with a hike at Haleakala Crater in Maui. Of course, if you visit Waikiki a climb to the top of Diamond Head is an absolute must-do activity.
On the Big Island, the Hawaii Volcano State Park is a hiking highlight. As this is Hawaii, waterfall hikes are also ideal hiking options. Some of the best include Maui' Pipiwai Trail (home to the 400-foot Waimoku Falls), Akaka Falls Trail on the Big Island, Wailua Fall on Kauai
and Oahu's Manoa Falls Trail.
Cruise the Crystal Blue Waters
Whether you opt for a dinner cruise or raft adventure, cruising the waters of the Hawaiian Islands is highly recommended. Water excursions provide one-of-a-kind views and experiences. From a sail along the Na Pali Coast to elegant dining affairs off the coast of Honolulu, you truly get to see Hawaii in a whole new light. In Kauai and Maui, you can even kayak the water to get a one-of-a-kind nature-filled excursion.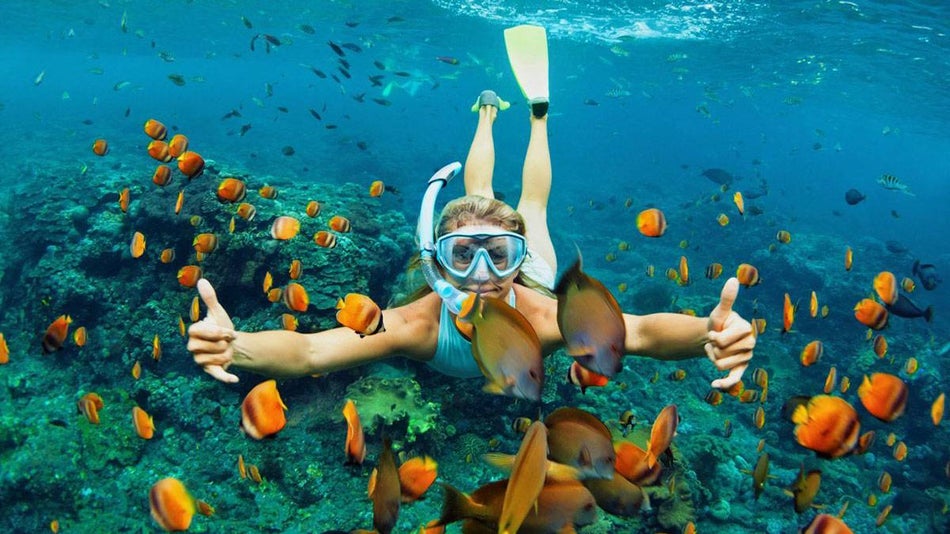 Go Under the Sea
Hawaii offers a whole other world to explore under its clear blue waters. Go on a snorkeling cruise to Molokini or Turtle Arches in Maui, or snorkel off the shores of Tunnels Beach in Kauai to view an abundance of aquatic life and corals. Mokuleia Beach Park and Turtle Bay in Oahu are popular places to snorkel, too. Whatever you do, just be sure to snorkel the seas at least once while you're in Hawaii.
Attend a Luau
Hawaii's signature shows are their festive luaus. Held sunset, these entertaining feasts are held on every island – each with their own distinct appeal. During a luau, which is generally held beachside, dine on kalua pig cooked in an earth oven, as well as other local flavors like poi and pulehu chicken. Talented men and women take to the stage to perform live music, the hula, as well as other dances like the Tahitian dance and Samoan fire-knife dance. Get an inside look at Polynesian culture at popular luaus such as Germaine's and Drums of the Pacific.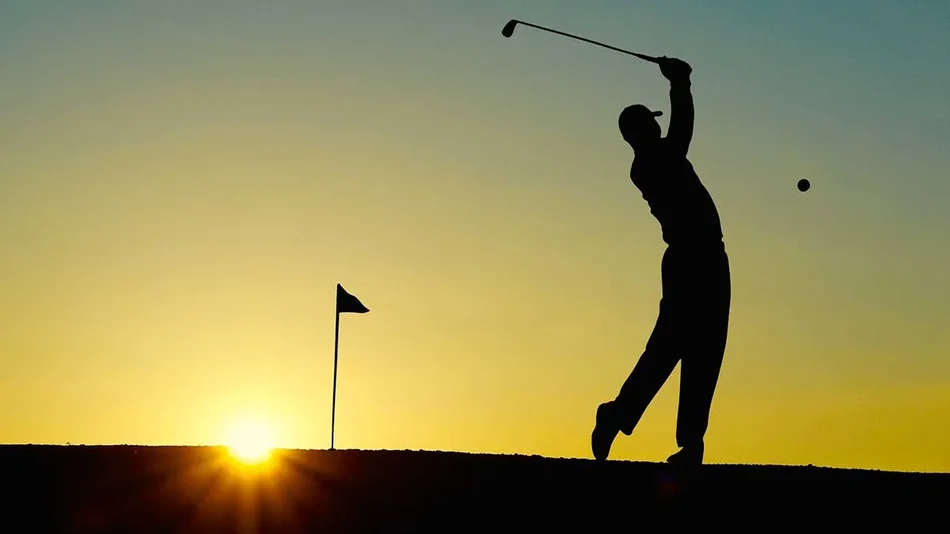 Hit the Greens
Hawaii is a golf haven. Championship courses dot each of the four main islands, each offering signature holes, outstanding scenery and exceptional layouts. Whether you want to golf on greens next to volcanic remains or stroll seaside while you putt, the over 70 Hawaii golf courses will fulfill golfers from novice to pro. Some of the best golf courses in Hawaii include Club at Hokulia, Hualalai Golf Course, and Mauna Kea Golf Course.

Visit Historic Sites
The History of Hawaii is an interesting story that deserves to be told. Learn about this ancient land and explore its historic sites. At places like Pearl Harbor, Kealakekua Bay State Historical Park and Kilauea Lighthouse significant cultural and sacred places highlight the heritage of Hawaii. Make sure to visit the Bishop Museum, Punch Bowl Memorial, Iolani Palace and Puukohola Heiau National Historic Site too.

Soak Up the Sights
The natural wonders of Hawaii create an endless amount of magnificent sights. View the emerald valleys and lush rainforests, active volcanoes, cascading waterfalls and rugged sea cliffs. The islands of aloha boasts remarkable scenic spots. Some of the best include Waimea Canyon, Haleakala National Park, the Road to Hana, Hawaii Volcanoes National Park, Na Pali Coast, and Oahu's Windward Coast.
Eat Like a Local
One of the most enticing parts of any vacation is the local cuisine. Hawaii is a famous for its flavor, so be sure to eat like a local to truly get a taste of the islands. Mom and Pop style cafes and eateries reign supreme in Maui. Try Charley's Restaurant in Paia, or grab a slice at the Lahaina Pizza Co. On Oahu, the chef scene is impressive with fusion menus at upscale spots like Doraku and Roy's Waikiki. Kauai is known for Duane's Ono Burger. Order one to-go at this roadside stop. Many Big Island restaurants focus on regional cuisine. One of the places that does it best is Merriman's, a restaurant that takes full advantage of the island's bounty.
Seek Out Adventure
Many of the attractions in Hawaii offer adventurous activities people of all ages will appreciate. Try ziplining off the Kohala Coast of the Big Island. Learn how to surf off the shores of Waikiki. Bike Down a volcano in Maui. Then kayak the Wailua River in Kauai. In Hawaii, it's easy to create your own adventure too. Get out. Explore. Hawaii is waiting.