Of all the things to do in Kauai, snorkeling might be my favorite. You see, the conditions for Kauai snorkeling are just right. The island offers 90 miles of coastline, 50 of which is dotted with white sand beaches. In addition, many of the spots are super easy to access. Likewise, they cater to a wide range of skill level from total novice to old pro.
Even better, the waters off of Kauai are pristine. As a result, it's the best Hawaiian island for snorkeling. Not only are the waters teeming with tropical fish and unique reefs, the visibility is fantastic. Plus, snorkeling in Kauai is a totally affordable activity.
All of that said, some Kauai snorkeling spots are better than others. To help guide you on your way, we've compiled an easy-to-use list of the best Kauai snorkeling spots. Use this resource to help plan your day and to find a snorkeling location perfect for your needs.
Kauai Snorkeling: Where to Go
1) Ke'e Beach
Location: North Shore
Amenities: Public Restrooms
Outdoor Showers
Picnic Tables
Lifeguard
For ideal Kauai snorkeling conditions, visit Ke'e Beach during summer. The large lagoon is relatively calm in the summer season, with a decent protection from incoming swells. As a result, you can easily swim to the outer reef of this snorkeling site. Keep in mind, though, it's wise to always talk to the lifeguard before entering the water. Conditions here can be dangerous at times so play it safe before you snorkel!
2) Tunnels & Haena Beach Park
Location: North Shore
Amenities: Public Restrooms
Outdoor Showers
Picnic Tables
Tunnels Beach is a popular Kauai snorkeling spot as it's a true tropical paradise. Not only are the snorkeling conditions here pristine—think calm clear waters, easy-to-access coral reefs—the scenery around you is postcard perfect. Keep your eyes open for sea turtles (or honu), as they're known to frequent Tunnels Beach. Also, be sure to enter the waters via a sand channel. The reef here begins about 10-feet from the shoreline. With this in mind, you want to be very careful you do not step on any coral.
3) Anini Beach
Location: North Shore
Amenities: Public Restrooms
Outdoor Showers
Picnic Tables
Anini Beach is very kid-friendly, easily making it one of the best Kauai snorkeling spots for families. One of the reasons it remains of the most kid-friendly beaches on the North Shore is that the waters stay calm year-round. Likewise, the beach features soft sand and shallow waters. The coral reef is home to sea turtles and Hawaii's state fish, the Humuhumunukunukuapua`a (or reef triggerfish). All in all, it's easy to see why Anini is so popular with snorkeling enthusiasts.
4) Poipu Beach
Location: Southern Coast
Amenities: Public Restrooms
Outdoor Showers
Picnic Tables
Lifeguard
The beach at Poipu is popular for Kauai snorkeling for all that it has to offer. Families can relax here, reassured by the calm conditions and on-site lifeguard. In addition, Poipu Beach has an abundance of marine life, from butterfly fish to needlefish, as well as sea turtles and coral reefs. Keep in mind, this beach can be busy, so it's best to arrive in the morning for lower crowd levels.
5) Lydgate Beach Park
Location: Eastern Coast
Amenities: Public Restrooms
Outdoor Showers
Picnic Tables
Lifeguard
Playground
Protected from the open sea, Lydgate Beach Park is the perfect Kauai snorkeling spot for novices and the younger set. In fact, it was created as a safe space for children to swim by a local couple. There's even a saltwater wading pool for kids to enjoy. All around, Lydgate Beach Park is the absolute best for families.
6) Lawai Beach
Location: Southern Coast
Amenities: Public Restrooms
Outdoor Showers
Lawai Beach, also known as Prince Kuhio Beach, has a vibrant underwater world to explore thanks to its abundant reef. However, do keep in mind there is little-to-no sand at his beach. It's mostly lava rock. As such, it's not entirely family-friendly. Parking here is also limited but the superb Kauai snorkeling conditions, as well as sea turtle and rockmover wrasse sightings, make this a top pick.
7) Queen's Pond/Polihale Beach State Park
Location: Western Coast
Amenities: Public Restrooms
Outdoor Showers
A protected lagoon, with calm waters and reef protection, make Queen's Pond at Polihale Beach State Park an ideal Kauai snorkeling spot. The marine life here isn't as abundant as other locations. However, the water visibility is so fantastic it more than makes up for it. Do keep in mind, though, the road to access Queen's Pond can be very muddy during the winter season. (You will need 4-wheel drive.) During the summer, though, accessing this snorkeling spot is typically a breeze.
8) Salt Pond Beach Park
Location: Southern Coast
Amenities: Public Restrooms
Outdoor Showers
Lifeguard
If you're new to Kauai snorkeling, head to Salt Pond Beach Park. An offshore reef limits the number of big waves snorkelers encounter. Likewise, entering the water here is safe and easy as there is a nice sandbar available for access. In addition, the marine life here is pretty spectacular with even Hawaiian monk seals setting up residence on the beach. This location is also popular with families as there is plenty of space to lounge and parking is abundant.
9) Na Pali Coast
Location: Western Coast
Amenities: Not Available
Kauai snorkeling is always an adventure. However, that adventure is ramped up a few degrees by snorkeling on the Na Pali Coast. This Kauai gem is a gorgeous mix of rugged coastlines and mountainous ridges, making many of the beaches here accessible only by boat. As a result of the remote access, the waters here are teeming with marine life. Moreover, the lack of crowds makes it feel like an entirely different snorkeling experience from other Kauai locales. Of course, snorkeling the Na Pali Coast does take a bit of planning. However, a half-day tour is an excellent idea for those who'd like to explore the sights both above water and under.
Kauai Snorkeling Safety
As with any ocean activity, safety is of the utmost importance. It's always a wise idea to watch the waters for 15-20 minutes to observe the current as well as obstacles like rocks or reefs. Never touch a reef, as it is a living organism. Also, if a lifeguard is on duty, talk to them. Their knowledge is an invaluable resource!
Renting Kauai Snorkeling Gear
Let's face it: snorkel gear isn't on anyone's Hawaii vacation packing list. Nor should it be, as there are plenty of places to rent snorkel gear that are convenient and affordable. Check out places like Snorkel Bob's, Kauai Snorkel Rental, and Boss Frog's for all your snorkel needs.
The Best of Kauai Snorkeling
During your Kauai vacation, visit any of these snorkeling spots for a guaranteed good time.  From butterfly fish to triggerfish to seahorses, sea turtles and seals, the marine life is impressive. Don't forget to take a minute to explore the rest of your surroundings, too, as Kauai beaches are some of the most beautiful in the world. See you at the beach!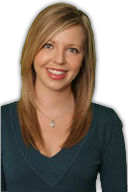 Ashley is Reserve Direct's travel expert, visiting Orlando to find the best travel tips, money-saving deals and insider information. With over 10 years of experience in first-hand-travel adventures, she shares her stories, advice, and current events to help you stay in the know.