No matter where I travel, exploring is always part of the adventure. Luckily, Hawaii is the perfect setting to put such a philosophy to work. Hiking in Hawaii is a popular activity and the Big Island has no shortage of beautiful places to visit. In fact, Big Island scenic hikes run the gamut of waterfalls to green sand beaches to lava landscapes. The surroundings are immersive, natural wonders only a Hawaiian Island can offer. There are plenty of places to hike on the Big Island, but these can't-miss favorites boast scenic views.
5 Big Island Scenic Hikes You Don't Want to Miss
1) Kilauea Iki Trail
This four-mile loop is located inside the Hawaii Volcanoes National Park. During the hike, you'll navigate through the Kilauea Iki Crater, the remains of a massive 1959 eruption. As you descend the 400-feet of the crater, a variety of scenery welcomes you.  From lush rainforests to active steam and sulfur vents and a solidified lava lake, hiking this trail gives you access to incredible, unique sights only the Big Island can provide.
2) Waipio Valley
On the northern Hamakua Coast, you'll find the lush Waipio Valley. Surrounded by cliffs up to 2,000-feet high, the deep valley is about a mile wide. Hiilawe Falls, the Big Island's tallest waterfall, is a highlight as is a black sand beach and Kuluhine Falls. Park at the Waipio Valley Lookout and hike to the beach while enjoying all of the scenic sights that surround you.
3) Akaka Falls Loop
Head to Akaka Falls State Park to see the 442-foot Akaka Falls. Situated on the northeastern Hamakua Coast, you can access the park about 3.5 miles from Honomu, a former sugar plantation town. You can see both beautiful falls by trekking a short .4 mile paved path laden with wild orchids, bamboo groves and draping ferns. As far as Big Island scenic hikes go, this is one has one of the most rewarding sights. Plus, it's one of the shortest! 
4) Thurston Lava Tube
When you think of Big Island scenic hikes, a lava tube might not come to mind. However, when you're on the Big Island a volcanic world surrounds you. Accordingly, exploring this unique sight just makes sense.
Of the 150 miles of hiking trails inside the Hawaii Volcanoes National Park, this one is the easiest. As a result, it's also pretty popular! On the
20-minute walk, you'll navigate through a thick, fern-filled forest to the Thurston Lava Tube.
Once there, you'll enter a 500-foot cave-like tunnel (tube) that was carved by fast-moving molten lava. Walking through a lava tube is definitely a highlight of any visit to the Big Island. It's also one of the most interesting hikes you can experience.
5) Papakolea Beach
Green sand, created by the mineral olivine, creates a one-of-a-kind environment to discover at Papakolea Beach.  It is one of only two green sand beaches in the world.  The hike to the beach, which is located near Ka Lea or the "South Point", which is 2.5 miles one way.  During the hike, you'll gain access to one of the most remote beaches on the Big Island. In addition, you'll experience one of the most unique settings in the world.
Discover More of the Big Island
The beauty of the Big Island doesn't end with these hikes. There are truly amazing sights at every turn, creating a marvelous oasis of discovery. Plan your trip with Reserve Hawaii to see just how breathtaking a Hawaii vacation can be.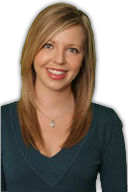 Ashley is Reserve Direct's travel expert, visiting Hawaii to find the best travel tips, money-saving deals and insider information. With over 10 years of experience in first-hand-travel adventures, she shares her stories, advice, and current events to help you stay in the know.