Visiting Pearl Harbor is a moving experience full of powerful and poignant moments. Time spent at this landmark is a walk through history, with tributes, memorials, museums, and tours telling the story of the fateful events that occurred that day. President Franklin Roosevelt said at the time "December 7, 1941 – a date that will live in infamy – the United States was suddenly and deliberately attacked by naval and air forces of the Empire of Japan."
This day and this moment in our nation's history continues to be a touchstone of courage, sacrifice, and bravery. A trip to Pearl Harbor allows visitors to pay their respects and honor those that lost their lives on that tragic day. Use our guide to the Pearl Harbor experience to navigate your day.
A Visitor's Guide to the Pearl Harbor Experience
There truly is a lot to see and do at Pearl Harbor Hawaii, making it the #1 most popular visitor attraction in Hawaii. It really is a must-see for any traveler to Oahu.
The Pearl Harbor experience includes:
USS Arizona Memorial
USS Oklahoma Memorial
Battleship Missouri Memorial
USS Bowfin Submarine Museum and Park
Pacific Aviation Museum
During a visit to Pearl Harbor in Oahu, make time to walk through the Pearl Harbor Memorial Museum and Visitor Center. Renovated in 2010, the museum vividly depicts the attacks of that historic date and its aftermath through artifacts, newsreels, photos, films, and audio. There are several interpretative panels along the shoreline of Pearl Harbor as well that help visitors visualize the events that took place on December 7. Memorials along the shoreline allow for somber moments graced with a tribute to our fallen soldiers and fellow Americans.
Helpful Tips for Your Pearl Harbor Experience
Keep this helpful information in mind while planning a Pearl Harbor tour:
Free Admission
Admission to Arizona Memorial is free. The entire program lasts an hour and 15 minutes and includes a 23-minute documentary on the history of Pearl Harbor and a short boat ride to and from the floating memorial. An audio tour is available for $7.50.
Since admission to the USS Arizona Memorial is free, visitors flock to the landmark each day for tours. 1,300 free USS Arizona Memorial tickets are handed out daily to walk-in guests on a first-come, first-serve basis. If you plan to go this route, rather than a tour with the memorial included, you will need to arrive as early as 6:30 am to stand in line. Walk-in ticket distribution begins promptly at 7:00 am each day, with the exception of Thanksgiving Day and Christmas Day. To avoid this massive line and early arrival time, book a Pearl Harbor tour in advance.
Passport to Pearl Harbor tickets offers admission to the USS Bowfin Submarine Museum and Park, the Battleship Missouri Memorial, and the Pacific Aviation Museum, as well as the USS Arizona Memorial tour.
Visit the Battleship Missouri Memorial and Pacific Aviation Museum Pearl Harbor
The Battleship Missouri Memorial and Pacific Aviation Museum Pearl Harbor are also located on Ford Island. They are only accessible to the general public via the shuttle buses which depart from the Visitor Center every 15 minutes. The last shuttle back to the Visitor Center leaves at 5:00 p.m. from Pacific Aviation Museum Pearl Harbor. Guided tours of USS Missouri last anywhere between a half an hour and two hours, or explore the ship at your own pace on a self-guided walking tour that takes you above and below the decks of America's mightiest battleship. Cost is $25.
Visitors to Pacific Aviation Museum Pearl Harbor can expect to spend two hours or more as they view the battle-damaged air field and control tower of historic Ford Island before setting foot inside the two WWII-era hangars that house the museum's impressive collection of vintage aircraft. Cost is $25.
Explore the USS Bowfin Submarine
While at Pearl Harbor, climb aboard the USS Bowfin Submarine for a close-quarters look at life aboard a WWII-era submarine. Stroll among the fascinating indoor and outdoor exhibits in the Pacific Submarine Museum. Allow about an hour to get the most out of your visit. Cost is $12.
No Bags Allowed
Bags are not permitted into the memorial area. Prior to entering, you may store your bags and luggage (regardless of size) for $4. You will receive a ticket to retrieve your bags upon exiting. Do not lose this ticket!
Bring a Camera
Cameras are allowed on the USS Arizona Memorial tour and other experiences. However, please remember to be respectful of others and the memorials when taking pictures.
Experience Pearl Harbor with Our Guide
With this guide to the Pearl Harbor experience handy, you're in store for an excellent day. Keep our tips in mind and take the time to remember the fateful events of December 7, 1941.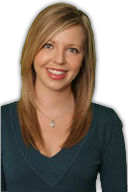 Ashley is Reserve Direct's travel expert, visiting Hawaii to find the best travel tips, money-saving deals and insider information. With over 10 years of experience in first-hand-travel adventures, she shares her stories, advice, and current events to help you stay in the know.