Planning your dream vacation? These two Hawaiian hotspots are equally alluring rivals.
Two islands with entirely different personalities are united on this front: they're both total tropical paradises. Beaches of white sand lined with swaying palms mark the divide between land and cool seawater on both islands. However, plenty of differences give each island its own draw. Maui vs. Oahu is a heated competition!
On one hand, Oahu is the most crowded of the two and boasts a happening tourist scene. Since it's geared toward tourists, it has more touristy attractions to try. Maui has a more laid-back vibe, perfect for those who like to laze around in paradise. Additionally, if you're hoping for a taste of local culture, it'll be easier to steer clear of tourist traps in Maui.
Enough talk. Let's get down to business! We're about to get real about Maui vs. Oahu for first-timers. It's time for these two classic Hawaiian locales to come face to face so you can nail down your destination of choice for your vacation. Keep reading to decide which is better: Maui vs. Oahu!
Maui, Hawaii vs. Oahu, Hawaii: What They Have in Common
Paradise found! Both Oahu and Maui are beach getaways for the books. Beautiful beaches with views extending far beyond the shore are hallmarks of both. If you ever tire of lazy days spent seaside, branch out to explore picturesque rainforests drenched in absolutely luscious greenery.
Both islands make fantastic vacation spots, but we know that island hopping isn't always the easiest on the budget. This means you're going to have to make a decision. We're here to help both the indecisive and the curious!
When considering Oahu vs. Maui, vacation planners should take note that there will be some price tag differences between the islands. However, there are ways to make visiting either island affordable. If you're planning a Hawaii vacation on a budget, Tripster is here for you! Here are some quick tips to save money, whether you land on Oahu or Maui.
Visit During the Off-Season
When you visit, Hawaii may be just as important to consider as which island to see! Avoid the islands during summer or winter to bypass thicker crowds. Lower prices are the name of the game in the off-season -- especially during the fall.
Make Reservations Online Ahead of Time
Preparation is key to saving money on your Hawaii vacation. This applies to both attraction tickets and hotel reservations! Tripster makes it easy to secure your entire trip itinerary -- from what you're doing to where you're staying -- before you even head out the door.
Stay Away From Hotels Near the Beach
If staying right by the shore is a priority for you, then this may be an area to splurge. However, if you're fine with a short commute to kick off your beach days, staying further inland will save you some major moolah. That means more money to spend on other excursions!
Scout Out Airline Deals
Don't just book the first flight you see. Instead, research different airlines and connection combinations before making your purchase.
Be Smart About Transportation
Avoiding using a rental car will result in some serious savings! Oahu and Maui have public transportation systems that make navigating the islands a breeze.
However, if you need to get out further than where the buses go, consider renting a car for a day or using a ridesharing app such as Uber or Lyft. Check out our In-Depth Guide to Getting Around Oahu for more help on navigation and transportation. 
Now, enough money talk. Let's get to the competition! 
Oahu Highlights
Beaches dotted with umbrellas and beach towels in every shade are characteristic of the tourist-laden Oahu. This is the more crowded of the two options. If you like a party scene while on vacation, Oahu is for you! 
More attractions, often at lower costs, are a result of the higher volume of tourists in Oahu. Some of our favorites include:
Party like a true Hawaiian at a luau! Mouthwatering buffets mix traditional Hawaiian fare with less exotic options for the picky eaters among us. A cruise is a perfect way to get out on the island's sparkling turquoise water. If you're lucky, you'll run into some dolphins!
Go sightseeing to encounter both natural and historical sites. One such historical site is the Iolani Palace. There are also many museums in Oahu, such as the Bishop Museum and Polynesian Cultural Center. Of course, you'll have to pay your respects to those who lost their lives in the Pearl Harbor attack on Oahu.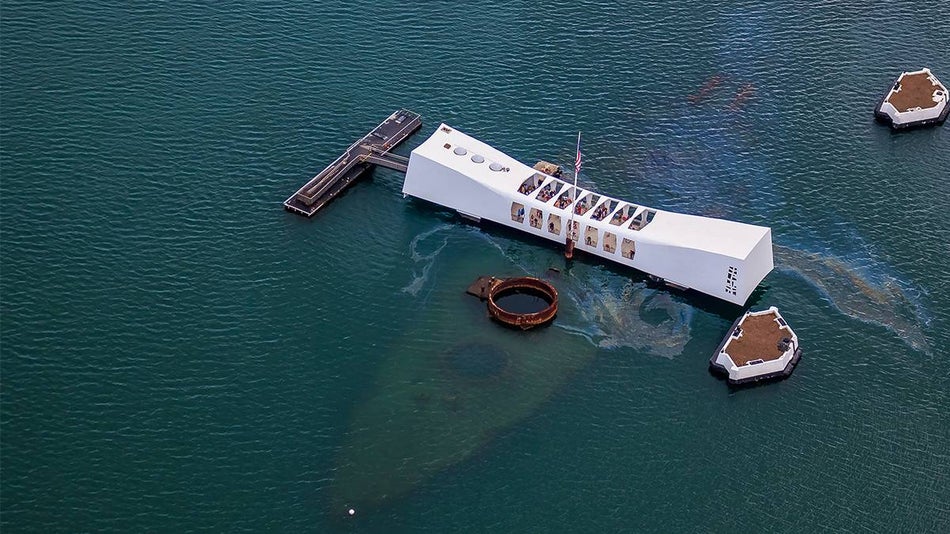 Oahu's North Shore is famous for two things: surfing and snorkeling.
Pristine surf breaks make this a prime location to hang ten. Even those who aren't privy to the ways of the surfboard will enjoy hanging out in the bustling surfer's culture. Additionally, the North Shore is home to the renowned Triple Crown of Surfing.
Pro Tip: When planning your Oahu beach day, research the different location options before you go. Waimea Bay is located on the North Shore and serves as a surfer's paradise. Kailua Beach Park is another fan-favorite pick. We also suggest checking out Hanauma Bay State Park!
Diving beneath the waves into underwater bliss is like entering a secret world. The best way to get in has to be snorkeling! Pass by sea turtles, tropical fish, and bright coral reefs as you glide through smooth blue Hawaiian water.
Once you return to the surface, it's time to check out another portion of Oahu: the Leeward Coast, which is the island's west side. Crowds will be more sparse on this side of the island. So take a breather on one of the gorgeous beaches.
When you're ready, make the journey back to Waikiki Beach! It's bound to be hopping. While you're there, this is a great time to get some shopping done. As the most modern of the islands, Oahu has stores galore. You'll find local treasures alongside brand name scores in the Oahu shopping centers.
Pro Tip: Once it's dinnertime, there are many more restaurant options on Oahu than Maui. Regardless of which restaurant you go with, one thing is for sure: you must have shaved ice for dessert! This classic Hawaiian treat is the perfect frosty end to a hot Hawaiian day.
With the iconic Diamond Head in the background, Waikiki Beach is the perfect place to watch a striking Hawaiian sunset spread across the sky in vivid shades of orange, pink, and red.
When it's time to hit the hay, drift off to the lulling sound of the waves. Book your hotel with Tripster, and your dreams will be even sweeter. Why? You'll be getting a great deal!
Here are some of our favorite Oahu hotels:
Maui Highlights
Maui is a less populated island with plenty of spacious room to take in breathtaking Hawaiian sights like rainforests, beaches, and lava fields. Outdoor activities are abundant here. This makes it an excellent choice for romantic getaways and family vacations!
When considering Oahu vs. Maui, honeymooners will likely find more privacy in Maui. Enjoy some peace and quiet in the tranquil respite of Maui.
Now, let's talk Maui vs. Oahu for families. To make this decision, you'll need to decide what is best for your family. Either island may potentially fit the bill. Oahu has more attractions, which means you're more likely to find activities that everyone will enjoy. However, if you want more secluded family time away from others, then Maui is your best bet!
Many Maui attractions double as nature escapes. Unfortunately, Maui vacations tend to be pricier than Oahu trips, but booking with Tripster ensures you'll get great deals!
Here are some of our top Maui attraction picks:
Speaking of the Road to Hana, traversing the scenic Hana Highway is a must. Gaze in awe at sweeping vistas or revel in the feeling of waterfall mist on your skin at iconic stops along the drive! Meander down a hiking trail for a true Hawaiian adventure. Maui is endearingly tagged the "Magic Isle." Magical views await at every turn!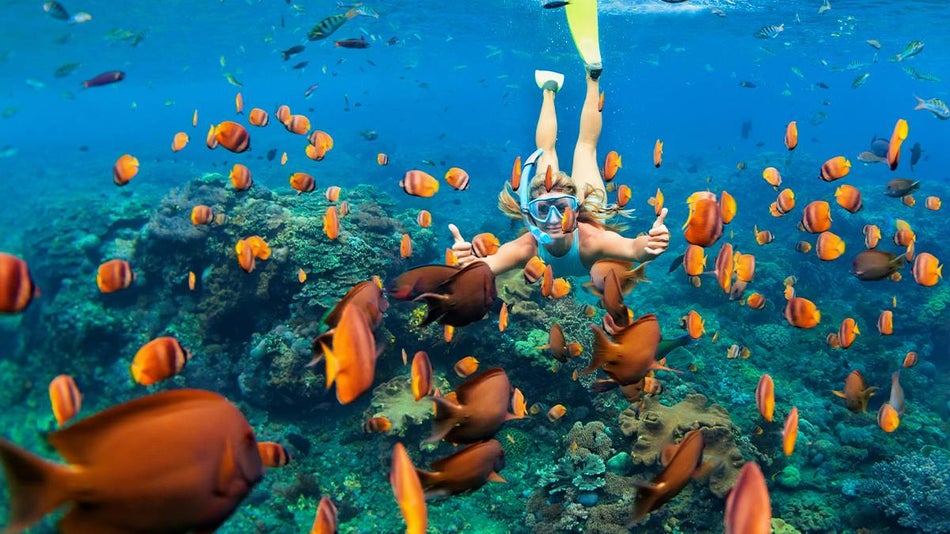 Other natural wonders include the Haleakala National Park. Here, you can bike down the Haleakala Volcano for a once-in-a-lifetime experience! You'll be riding like the wind down the 23-mile slope. 
Photo Alert: West Maui is arguably one of the prettiest areas on the island. The West Maui Mountains create a stunning backdrop perfect for your next profile photo! Don't forget to snap a few shots in front of them.
Once you're back from your adventure, chill out on one of over 80 Maui beaches! With so many options, you won't have trouble finding the perfect spot on the white sand to lay down a beach towel and catch some rays.
Finally, Maui is known for humpback whales! These majestic ocean creatures reside in the waters surrounding Maui from December through April. Set sail on a catamaran tour during this time of year for an opportunity to get up close and personal with these whales! Whale watching is prime around Maui.
Nature excursions are rewarding but tiring. Rest is well-deserved after a long day of exploring Maui!
Crash at one of our favorite Maui hotels:
The Results Are In! Which is Better? Maui vs. Oahu is a Fierce Competition.
So, which island ranks first in your eyes? It's up to you! We've laid out everything you need to know about these tropical opponents.
Pro Tip: Are you considering Oahu vs. Maui vs. Kauai vs. the Big Island as well? Our handy in-depth guide to the Hawaiian Islands is just what you need.
It's time to start making your vacation plans! Will it be Oahu or Maui? Or did you decide you'll just have to island hop to experience both? We don't blame you either way!
When it comes time to make hotel reservations and book activities, Tripster is here to help you get the job done on a budget. Getting deals on all your Hawaiian vacation essentials means more dough to spend on frosty piña coladas and refreshing shave ice -- by the sea, of course!
Have You been to Oahu or Maui?
What is your vote? Leave us a comment below!