Choosing to spend part of your summer in San Diego is a decision you won't regret.
Have you considered jetting off to San Diego this summer? The city has so much to see and explore, from intriguing museums to adventurous hiking trails. With a wide variety of activities, San Diego has something for every type of traveler.
Wondering what there is to do in San Diego throughout the hot summer season? We've got you covered. Add these 10 things to do to your San Diego summer itinerary.
1. Go Wild at the San Diego Zoo and San Diego Zoo Safari Park
If you plan a trip to San Diego and don't go to the zoo, did you really vacation in San Diego?
Grabbing San Diego Zoo tickets and San Diego Zoo Safari Park tickets are a must for any summer vacation. On top of seeing all of your favorite animals from around the globe, the parks offer interactive experiences including safaris.
Be sure to check out the guided bus tour at the zoo, which covers 70% of the park. You'll get a comprehensive overview of the park before exploring for yourself. Also, remember to use these tips at San Diego Zoo Safari Park. You can thank us later!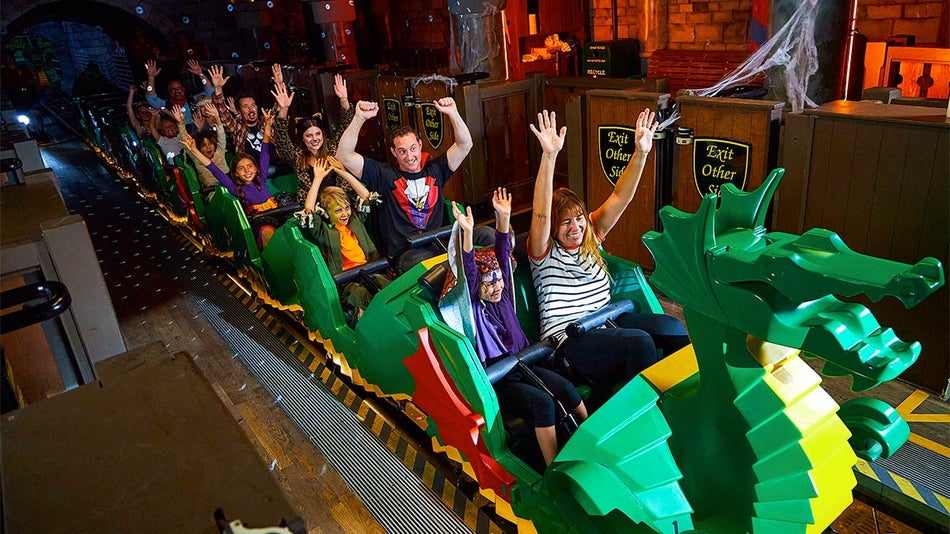 2. Get a Thrill Out of San Diego's Theme Parks
If Orlando is the theme park capital of the world, San Diego is a close second! Home to numerous theme parks, summer in San Diego is the perfect vacation for thrill-seekers and adrenaline junkies.
Get your tickets to popular San Diego theme parks, such as:
Knott's Berry Farm
Knott's Soak City Water Park
Keep in mind that some theme parks are not located in the immediate San Diego area. A little road trip never hurt anyone, right?
3. Soak Up the Sun at the Beach
Grab your bathing suit, a towel, and some sunscreen. It's time to hit the beach!
What summer vacation is complete without a day (or several) at the beach? When spending the summer in San Diego, going to the beach is a must! San Diego boasts several public and secret beaches that are absolutely worth your time. Each blissful oasis has its own unique perspective, from a haven for water sports to catering to dog owners.
Want to amplify your San Diego beach endeavors? Go early and watch the sunrise, or stay late and watch the sunset. Just be sure to pick your jaw up off the ground after the fact.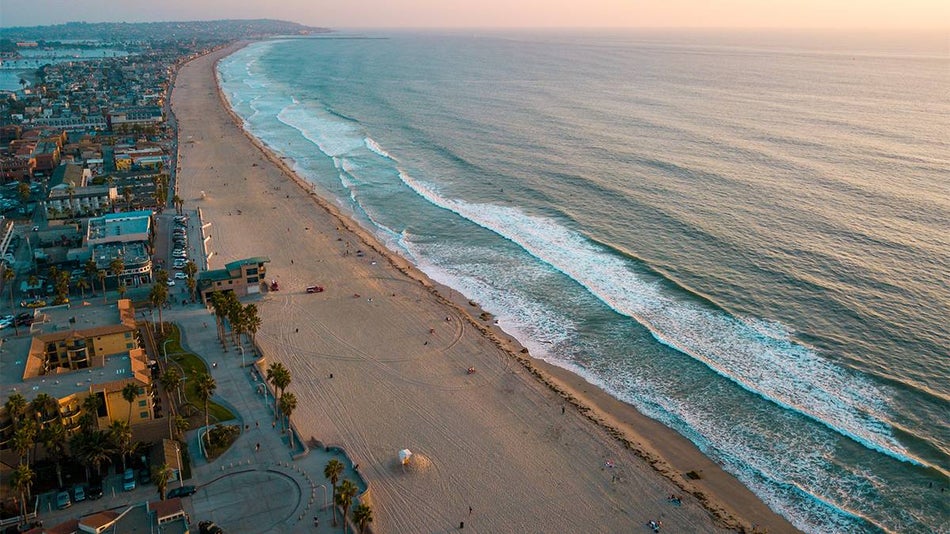 4. Save Money and Explore San Diego at the Same Time
It's a common misconception that a summer vacation in San Diego will empty your savings account. In reality, the greater San Diego area is riddled with free activities, landmarks, and attractions. You'll find free museums, concerts, parks, and more!
With so many free things to do in San Diego, you'll have more money in your pocket for additional excursions, meals, and shopping. Sounds like a win-win to me!
5. Education + Entertainment = Edutainment
Even though the kids may be out of school for the summer, there is still so much to learn! San Diego offers a multitude of museums, art galleries, and experiential learning opportunities for all ages. Kids and adults alike love touring historic landmarks such as the USS Midway Museum and watching a mesmerizing IMAX movie at the Fleet Science Center.
For the pinnacle of entertainment and education, head to Balboa Park. This gorgeous park is home to 17 museums, multiple performing arts venues, a wide array of gardens, hiking trails, and other educational activities.
6. Get Outside and Explore
No matter where I end up on summer vacation, I make it a point to get outside and explore. You can find me hiking, biking, or on the water wherever I may be.
With the diverse landscape and numerous outdoor activities, San Diego is the perfect place for travelers who love to be outside. When in San Diego, be sure to take advantage of outdoor activities such as:
Bike Tours
Kayaking
Scuba Diving
Snorkeling
Sky Diving
Camping
And More
Personally, I love to visit La Jolla Cove and check out what I can find in the tide pools and watch the sea lions along the coast.
7. Visit San Diego's Iconic Landmarks
Just as New York City has the Statue of Liberty and the Empire State Building, a multitude of legendary landmarks call San Diego home. These magnificent statues, places, and attractions are part of what makes San Diego a popular vacation destination.
Among the most popular San Diego landmarks is Gaslamp Quarter. This neighborhood is beaming with excitement, entertainment, and culture. Take a peek at the exquisite architecture while you stroll through this charming area of San Diego.
Don't forget to visit Cabrillo National Monument during your summer in San Diego, too. As one of the top historic landmarks in the city, this monument should be on your "do not miss" list!
8. Attend a Summer Festival
From cultural celebrations to San Diego-born traditions, there is an abundance of festivals for you to attend while on vacation.
Top annual summer festivals in San Diego include:
San Diego County Fair
Festival of the Bells
Rock 'n Roll San Diego
Numerous food and beverage festivals
Find a festival that suits your interests and check it out!
9. Take a Day Trip from San Diego
While San Diego is a fun place to visit, there is plenty to explore beyond city limits. In fact, you can reach multiple California adventures from San Diego in a day!
In one day's time (or less), you can visit California wine country, stunning national and state parks, and spacious beaches. This summer, why not extend your vacation discoveries beyond San Diego?
10. Stay Out Late and Experience San Diego's Nightlife
You're on summer vacation, there's no such thing as a "bedtime." Stay up late, go out, and see what San Diego is like when the sunsets.
During summer in San Diego, the city comes to life at night. Whether you choose to roam through Gaslamp Quarter, head to a baseball game, or visit one of the many bars/lounges, there is something for everyone in San Diego at night.
Enjoy Your Summer in San Diego
No matter if you plan to explore the great outdoors, attend a festival, or take a tour, you'll find something to do this summer in San Diego. Don't forget to check Tripster for great deals on activities, hotel rooms, and more!