April 30, 2022 @ 10:00 am

-

May 1, 2022 @ 6:00 pm

UTC+0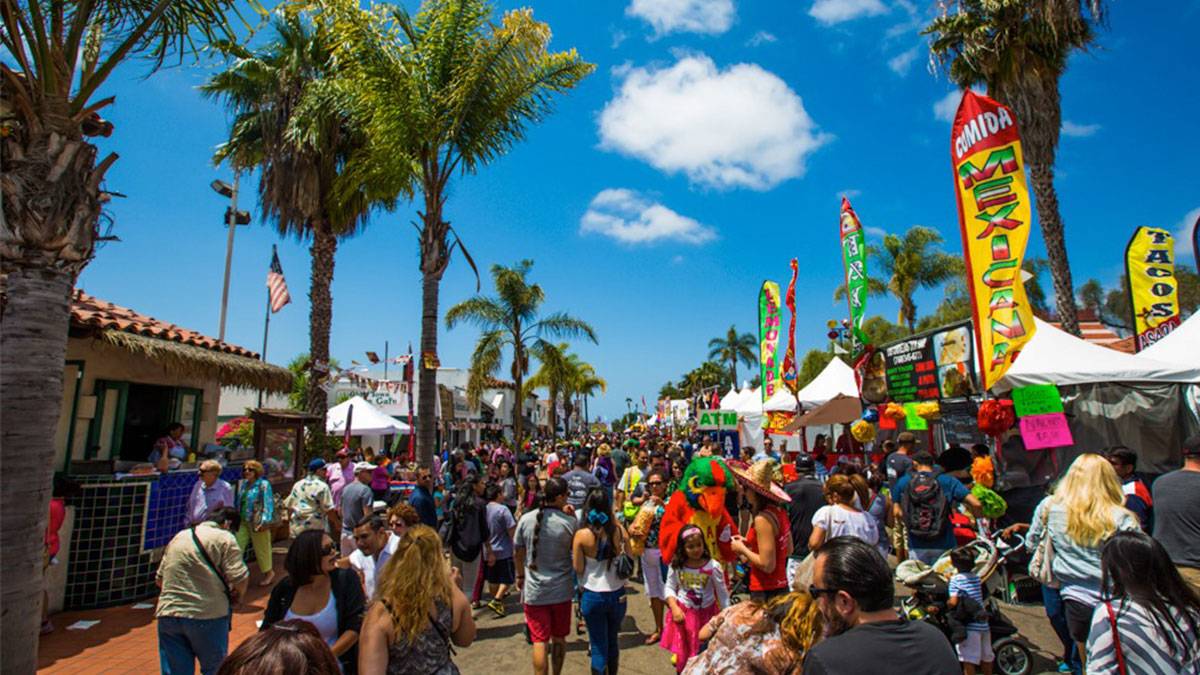 Get ready to shake your maracas! Enjoy a weekend of free music, live performances, dozens of dining and drinking options, and the crowd favorite–be a spectator to the Lucha Libre wrestling ring!
Date and Time
Saturday, April 30, 2022, from 10:00 AM to 10:00 PM
Sunday, May 01, 2022, from 10:00 AM to 06:00 PM
Location
Old Town San Diego State Historic Park, 4002 Wallace St., San Diego, California 92110
Tickets
The Annual Old Town Fiesta Cinco de Mayo is a FREE event for the whole family! Spend two full days enjoying the live music, traditional dance performances, and much more. Book nearby San Diego accommodations as early as possible!
About Annual Old Town Fiesta Cinco de Mayo
Experience Cinco do Mayo in true Mexican fashion in this year's Annual Old Town Fiesta Cinco de Mayo. Watch traditional dance performances, or join in on the fun with your go-to dance move!
Over 40 Latin bands and groups will be taking the Cafe Coyote Stage over the weekend, which means there will be tons of opportunities to listen to live music and watch performances all day long!
A children's area located in front of the Whaley House Museum will welcome little ones with tons of activities that nurture creativity during the festival! Craft projects and minigames will be festival-themed, including folk dancing, buffalo chip throw, and storytelling that tells children about the early settlers of San Diego. It's going to be a weekend of fiery fun for the family!
COVID Information
There is no official announcement from the fiesta's event organizers about COVID guidelines. Bring a copy of your proof of vaccine, and look out for mandate updates before you go!
Complete Your Annual Old Town Fiesta Cinco de Mayo Experience
The Annual Old Town Fiesta Cinco de Mayo is known for dazzling attendees throughout the weekend, so we wouldn't be surprised if all you want to do at the end of the day is to put your feet up and rest asap! Here are our recommended San Diego hotels to make your weekend festival a comfortable stay:
The Welk by Vacation Club Rentals
Riviera Oaks Resort & Racquet Club
Experience Annual Old Town Fiesta Cinco de Mayo
The Annual Old Town Fiesta Cinco de Mayo will not be complete without authentic fine restaurants and street food vendors that will provide you with food and drinks to your heart's content.
Enjoy the festive food all weekend long as you march to the rhythm of various band performances at the festival's Cafe Coyote Stage! 
Related Events