The glamor of old Hollywood, sparkling sandy beaches, and the eternal charm of the Hotel del Coronado. No trip to the west coast is complete without a stop at Coronado Island. After you reenact your Some Like it Hot fantasies in this San Diego paradise, it's time to feast.
Follow along to discover the best restaurants on Coronado Island.
Fortunately for famished foodies, each Coronado Island restaurant has something special to offer. From searing views to succulent seafood, Coronado Island restaurants boast everything from fine dining to fresh ocean fare.
Dig into mouth-watering portions of seared ahi tuna accompanied by fresh veggies. Or get your fill of carbs when you sample wood fired pizza dripping in fresh herbs and mozzarella.
Whether your taste buds are craving tacos from the top Mexican restaurant on Coronado Island. Or your group is fiending for plates of pasta from Coronado Island Italian restaurants, we've got you covered.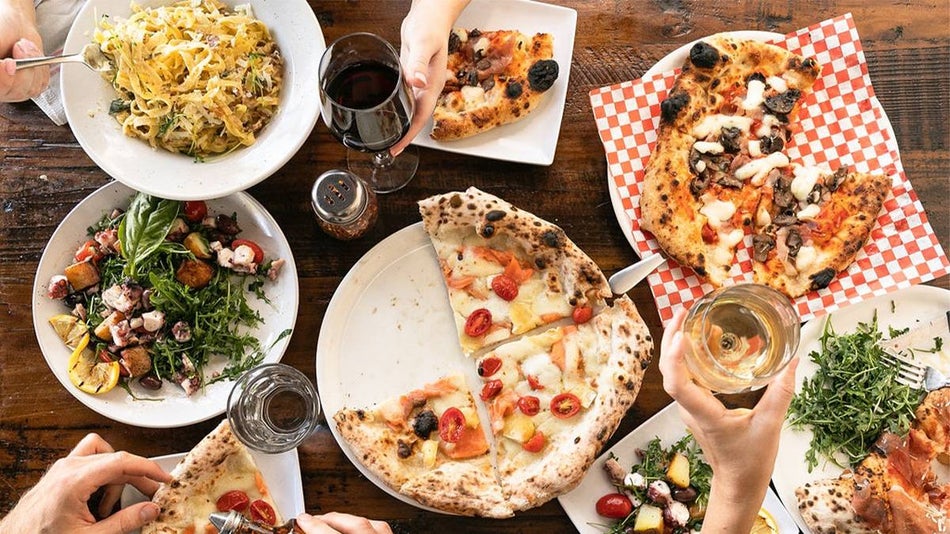 San Diego Hotels
Why limit your stay to one of America's best beaches to just one day? Savor every second of saltwater-infused fun when you extend your San Diego stay. From paddleboarding to sightseeing with a Flagship Cruise, there are countless ways to explore the beauty of the Crown City.
Acquire lodgings everywhere from the historic Gaslamp District to Downtown San Diego when you book one of our premier San Diego Hotels & Resorts. Best of all, you can enjoy your beach retreat stress-free, knowing you are always guaranteed our lowest rates online.
Looking to savor more than just fish tacos and flights of beer? Savor the sights of San Diego and Coronado with an Old Town Trolley Hop-On Hop-Off Tour.
Coronado Island San Diego Restaurants
From stick-to-your-ribs plates of biscuits and gravy to more modern restaurant options overflowing with romantic ambiance, eaters of all ilks will dine like royalty when they try any of the best restaurants in Coronado Island:
Coronado Island Casual Eats
Coronado Brew Pub
For over 25 years, the Coronado Brew Pub has served the community as a beacon of superior suds. Craft beer aficionados can cap off a day of beach volleyball with a sampling of some of the Coronado Brewing Company (CBC) award-winning brews.
Sip on a Sea Legs Hazy IPA and snack on a deliciously decadent plate of Spanglish fries, or opt for their eternally popular fish tacos. Sneak on by from 2 to 5 p.m. from Tuesday through Friday to take part in one of their epic happy hours: $2 off all CBC pints.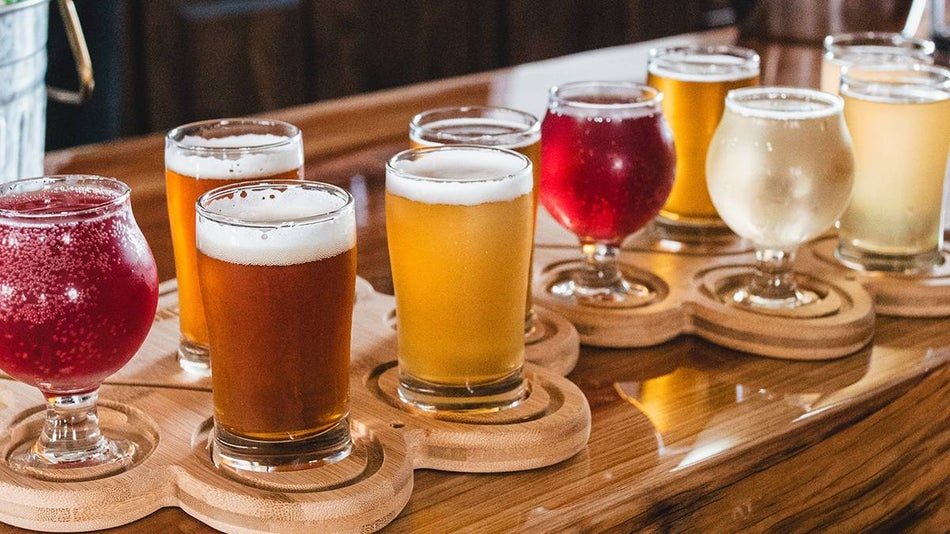 Lobster West Coronado*
You scream, I scream, we all scream for lobster! While that may not be exactly how the rhyme goes, no one can resist the allure of freshly flown-in Maine lobster. Located just a few steps from the sprawling Hotel Del Coronado, Lobster West Coronado is a testament to the buttery goodness of this beloved crustacean.
Chow down on a classic lobster roll carefree, knowing the meat is completely sustainably sourced. Super hungry? Order your signature roll 'boss style' and enjoy 50% more meat.
Keep the sea theme flowing when you plan your San Diego adventure around whale migration. San Diego Whale Watching tours are an amazing way to witness these magnificent mammals in the wild.
The Henry*
Chic, modern, and undeniably delicious, this Orange Avenue mainstay is always bustling with patrons looking to get their fix of Parisian bistro eats. Effortlessly combining Gatsby-esque elegance with a coastal cuisine, The Henry is our go-to for a special brunch or light dinner affair.
Fuel up for a day of sightseeing with a Rancheros Breakfast bowl topped with tasty jalapeño-pumpkin seed salsa. Or, indulge in their standout seared Ahi Tuna for dinner. This slam dunk entree includes green curry rice, shiitake mushrooms, sugar snap peas, and heirloom carrots, all served in an intoxicating Thai basil and spicy coconut lemongrass broth.
Italian Restaurant Coronado Island
Il Fornaio Coronado
What pairs better with a sublime city view than some fresh handmade pasta? Moan in delight as you tuck into a wide variety of authentic Italian specialties paired with an award-winning wine list at Il Fornaio Coronado.
Whet your appetite with a bold Tuscan red as you munch on calamaretti fritti and debate your main. All of their pasta, from linguine to fusilloni, is divine, but we can never pass up an opportunity to drool over their rigatoni ala vodka. Other notable favorites include the cacio e Pepe thin-crust pizza and the grilled branzino.
Garage Buona Forchetta*
Casual Italian with a twist. Yes, please! Garage Buona Forchetta makes incredible use of its unique space as they ply hungry patrons with antipasti and wood-fired pizza. Housed in an old mechanic's garage from 1904, pizza and pasta lovers can dine amongst vintage Fiats.
Kick off your journey to the Mediterranean with an Italian Spritzer while you snack on burrata Caprese and made-to-order focaccia studded with rosemary. Pizza is the go-to move here, and you can choose from a multitude of Neapolitan-style pies that range from 'rosse' to 'no sauce.'
Keep it classic with a Margherita, or tantalize your taste buds with mozzarella, spicy salami, sausage, bell pepper, and piquant honey pie. Mama mia! Save those precious vacation dollars for more pizza with a sizzling San Diego Vacation Package.
Coronado Island Restaurants with a View
Peohe's
Sweeping San Diego Bay views, fresh tropical seafood dishes, and crave-worthy sushi creations make Peohe's a must-visit Coronado establishment. Delight in the city's skyline as you travel west, lingering over the flavors of the Pacific Rim.
An ideal choice for date night or any special occasion, dinner at Peohe's is sure to impress. Cheers with a refreshing mango mojito before devouring crunchy coconut shrimp, halibut mai'a, and slow-roasted prime rib.
Conclude your luscious evening with the decadent hot chocolate lava cake, topped with heath bar crunch, cocoa liqueur, and vanilla ice cream.
Bluewater Boathouse Seafood Grill*
Undeniable history and pristine Glorietta Bay vistas make this historic Hotel Del Coronado Boathouse restaurant a true San Diego gem. Break bread at the Bluewater Boathouse Seafood Grill and get your fill of fresh-caught fish and 360 views of Coronado.
Ask your waiter about the exotic seasonal specials, or warm up with a cup of creamy clam chowder. Dig into local peppered snapper served with grilled asparagus, scalloped potatoes and aji Amarillo vinaigrette. Or, feast on the umami bomb that is their Misoyaki Butterfish.
Mexican Restaurant Coronado Island
Miguel's Cocina*
Ole! Take a trip South of the Border as you congregate for tacos, quesadillas, and more at Miguel's Cocina. This San Diego staple is conveniently located in the courtyard of the El Cordova Hotel and features a palapa and colorful flags.
Commemorate your time on the coast with an order of grilled swordfish tacos topped with salsa Fresca. Or, pay homage to your Cali reprieve with a massive shrimp burrito. Wash it all down with a fresh juice margarita and perhaps even an order of traditional cinnamon churros.
Say 'si' to even more Mexican madness when you grab that passport and book a Baja Mexico Grand Tour.
Serrano's
With roots in Puerto Vallarta, it's no wonder Serrano's cuisine is decidedly different. Bring along a hefty appetite, as you'll want tons of stomach real estate to sample their fajitas, tacos, and cochinita. Devour bottomless chips delivered with four homemade salsas before moving on to one of their taco flights.
The carnitas tacos topped with pico are always a delight. But, for a true Mexican delicacy, order a plate of Cochinita Pibil. This Yucatan specialty features an explosion of flavor thanks to the slowly baked pork marinated in a combination of Achiote, orange juice and spices.
Breakfast Restaurants Coronado Island
Clayton's Coffee Shop
Skipping breakfast? Not on our watch! Do yourself a favor and make time for the most important meal of the day when you get your grub on at Clayton's Coffee Shop. Outfitted like a classic retro diner, this Coronado Island favorite has been slinging chicken, waffles, sausage, and more since 1938.
Get warm and cozy with Betty's Biscuit bowl, containing a homemade flaky tender biscuit layered with a cheese omelet, country gravy, hashbrowns and pico de gallo. Or, assuage your sweet tooth with some strawberry shortcake waffles. Can't decide between sweet and savory? Do it all with their signature chicken and waffles order.
Pro Tip: Add bacon to the waffle order for just $2 more.
Complement your day of award-winning eats with even more west coast delicacies when you reserve a San Diego Food Tour.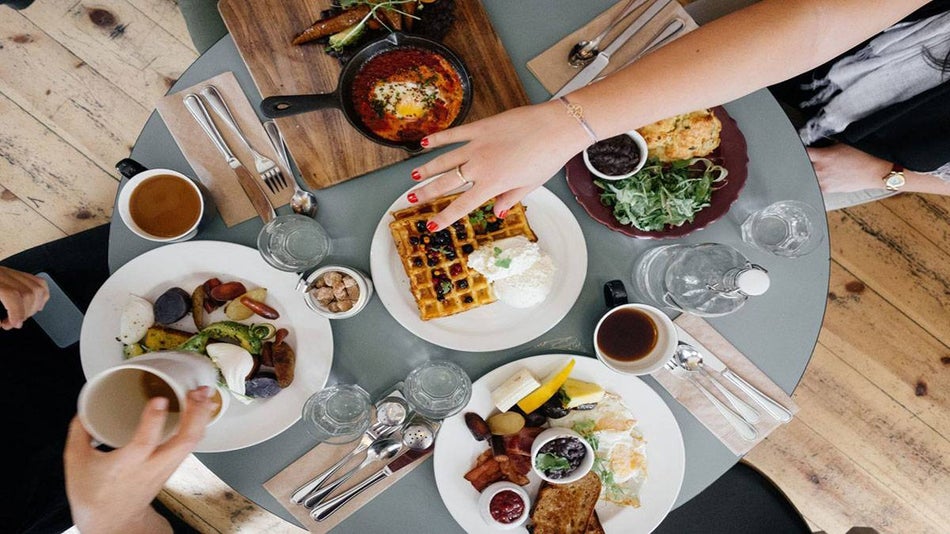 Tartine
Cafe by day, bistro by night, Tartine is the ideal stop for some European flair. Rub elbows with plenty of locals when you swing by for some superb pastries, coffee, and quiches. Sip a piping hot latte and devour thick slices of sour cream coffee cake.
Or opt for some health with a bowl of homemade granola and yogurt. Transport yourself to Paris with a savory Ham and Gruyère quiche, or order up a grilled Bacon Panini to go.
Coronado Island Seafood Restaurants
Serẽa
Yearning for an exquisite sea-to-table dining experience? You can't go wrong with one of the top seafood restaurants on Coronado Island. Chef Jojo Ruiz's homage to coastal cuisine and sustainable seafood is simply above reproach.
Settle in for an unforgettable meal at Serea, where ingredients are sourced locally, everywhere from the coast down to the Baja Peninsula. Tantalize your palate with a specialty cocktail such as the Del Sol. Before snacking on their simply addictive mezze platter featuring hummus, whipped farmers' cheese, and freshly grilled pita.
For a dramatic entree, the entire table can opt for freshly caught whole fish wood-grilled and seasoned with olive oil, lemon, and red vinegar deboned table side.
Brigantine Seafood & Oyster Bar
Grilled oysters dripping in shallot-shoyu butter, delicate sand dabs dressed in parmesan, and luxurious lobster tempura tacos. For over 50 years, the Brigantine family has dedicated themselves to creating a quality seafood experience in a relaxed, upscale atmosphere.
Snag a reservation and prepare yourself for some incredible service as you relish the best of San Diego's surf and turf. Go with a group so you can taste bits of everything from their meaty marinated grilled swordfish to their flaky award-winning fish tacos. Don't leave without trying a few oyster shooters or some fresh on the half shell.
Coronado may be the crown of America's Finest City, but that doesn't mean you should scoff at the city's other top attractions. Tour the world-famous zoo or go brick crazy at LEGOLAND when you take part in any of our top  San Diego Things to Do.
*Indicates one of many dog friendly restaurants in Coronado Island.
Visit One of the Best Coronado Island Restaurants 
A famous fairytale-like hotel, swaying palm trees, and breathtaking beaches. Coronado Island's distinct appeal flows through every inch of this welcoming Bay community. The Crown City may be best known for spectacular sunsets, surfing, and top-rated golf courses, but this quaint coastal enclave also prides itself on some sublime dining.
Restaurants on Coronado Island ran the gamut from Michelin-recognized eateries to down-home lobster shacks. Thankfully, epicurean-inclined visitors and locals alike will never have to stray far for a magnificent meal.
Dive headfirst into a sugar coma with Cinnamon churro waffles at Clayton's Coffee shop. Or load up on citrusy Cochinita Pibil at Serranos.Treat yourself to an indulgent lunch of lobster rolls, crab cakes, and cole slaw after you scout out the Top Gun Maverick filming locations. Or celebrate your big anniversary with a cocktail and jaw-dropping view at Peohe's.
Wherever your stomach leads, you'll never leave Coronado unsatisfied.
Did We Miss Any of the Best Restaurants in Coronado Island CA?
What are your favorite restaurants on Coronado Island in San Diego? Tell us in the comments below!