May 28, 2023 @ 8:00 am

-

August 14, 2023 @ 5:00 pm

PDT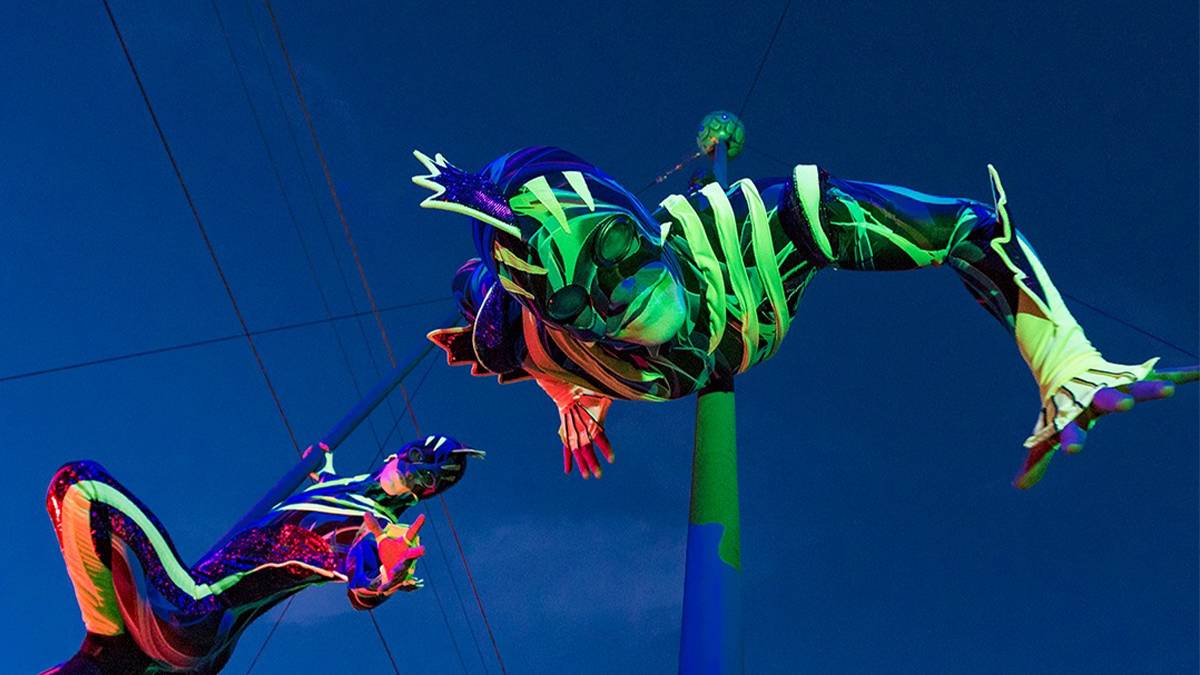 Experience lights and music on a whole new level at the Electric Ocean SeaWorld Festival!
This award-winning celebration promises astounding theatrical productions, bedazzling displays, world-class music, and interactive dance floors. Did we mention that there will be DJs to keep the night alive? It's a summertime event that your friends and family won't forget.
Related Post: San Diego on a Budget: How to Save BIG With a Go City Pass
Follow along as we deep dive into all the exciting activities at the Electric Ocean SeaWorld Festival.
SeaWorld Electric Ocean Festival Tickets
The Electric Ocean event is included with your SeaWorld San Diego tickets.
Package Your SeaWorld San Diego Tickets
Want to immerse yourself in the treasures of San Diego? Then bundle your SeaWorld San Diego tickets with other fun area attractions and hotels:
Electric Ocean SeaWorld Festival Highlights
Shows and Entertainment
Electric Ocean SeaWorld San Diego is known for its fantastic live shows and concert series, so don't miss it. Just head to the Bayside Amphitheater SeaWorld to see all the performances the park has in store. During the day, you can watch family-friendly animal presentations and live shows.
When the sun sets, you'll get to sing along and groove to some of the greatest bands playing the hottest music this summer. Word on the street is that some of the past event's shows will return for this year's edition, including the following:
Electro Blast SeaWorld
The Electroblast is a bioluminescent spectacle sure to treat your senses. You can't help but move and groove to the powerful rhythm and beats featured in the immersive musical presentation.
Club Sea Glow
This dance party features a DJ who will be amping up the crowd and mixing dance music all evening, leading up to the fireworks show. All the party animals are invited to get on the dance floor and move their hips.
Adrenaline Show SeaWorld
Find yourself clapping to the beat in this high-energy production filled with breathtaking stunts performed by America s Got Talent star Annaliese Nock. The daring artist and cast of performers will have your hearts racing and jaws dropping. Watch as the artists, acrobats, and entertainers execute various fearless acts.
Glowing Illuminations
Laser Reef Light Show: This illuminates the night with a canopy of colors that takes guests below the ocean in an impressive exhibit of hues and music.
Sea of Life: Marvel over glowing fish sculptures that look like they're swimming high above the bright plants and grasses. Keep your cameras ready to capture the incredible attraction.
Related Post: Insider's Guide to SeaWorld San Diego
Ignite Fireworks
There's nothing better than catching the pyrotechnic show that brings the brilliant colors of the ocean to the park's black sky. The fireworks finale can be enjoyed from all around SeaWorld.
Check back later for more updates about the Sea World Electric Ocean shows.
Food and Drinks
All that singing and dancing really works up an appetite. Luckily, there's an array of food vendors near the Nautilus Theater and Bayside Stadium, offering special food and drinks. Bring your appetite and enjoy all kinds of summer food and beverages at Sea World Electric Ocean.
Munch on the yummy treats, including chicken and cheese empanadas, Nutella beignets, or bagels. Then, try the themed cocktails, like the Mako Coaster, to wash down the flavors. Stay tuned to find out about all the food booths reopening this summer.
About Seaworld San Diego
Just like SeaWorld Orlando, SeaWorld San Diego has been giving laughs and exhilarating experiences for years with its soaring rides, unforgettable marine animal aquariums, fascinating animal encounters and exhibits, and many other attractions.
It's the ideal place to celebrate and build lasting memories with friends and family. Whether you are looking to learn more about animals or experience all the rides, there is no denying that SeaWorld San Diego has so much to offer everyone!
SeaWorld San Diego Electric Ocean Festival Dates
Unfortunately, the official dates for the SeaWorld Electric Ocean San Diego have not been announced yet. We will update you with more information.
Electrical Ocean Festival Venue
Located at 500 Sea World Dr. San Diego, CA 92109.
Experience the Electric Ocean SeaWorld Festival in San Diego!
SeaWorld's annual summer festival features daytime and nighttime entertainment, so prepare for a sizzling celebration. After a day of getting up close and personal with adorable animals or watching educational presentations, continue the fun after dark by catching live shows.
Related Post: Ultimate Guide to SeaWorld San Diego: Coupons, Discounts, and Deals
Dive into superb presentations of light and music unlike any other. Then, join the energetic crowd in family-friendly dance parties and concerts around the park.
The event will feature local and new artists who will hype up audiences all night. Of course, be sure to savor delicious summer treats and refresh yourself with cold drinks. While at it, try some of the best thrilling rides like Sea World Electric Eel and Kraken.
Then, end the night with a grand fireworks spectacular sure to bring joy and color to the celebration. The show brings the colors of the sea to the skies!
Get your SeaWorld San Diego tickets today. Of course, you'll want to bundle it with the SeaWorld San Diego vacation package for a well-deserved, complete vacation.
Related Events