May 5, 2023 @ 8:00 am

-

May 21, 2023 @ 5:00 pm

PDT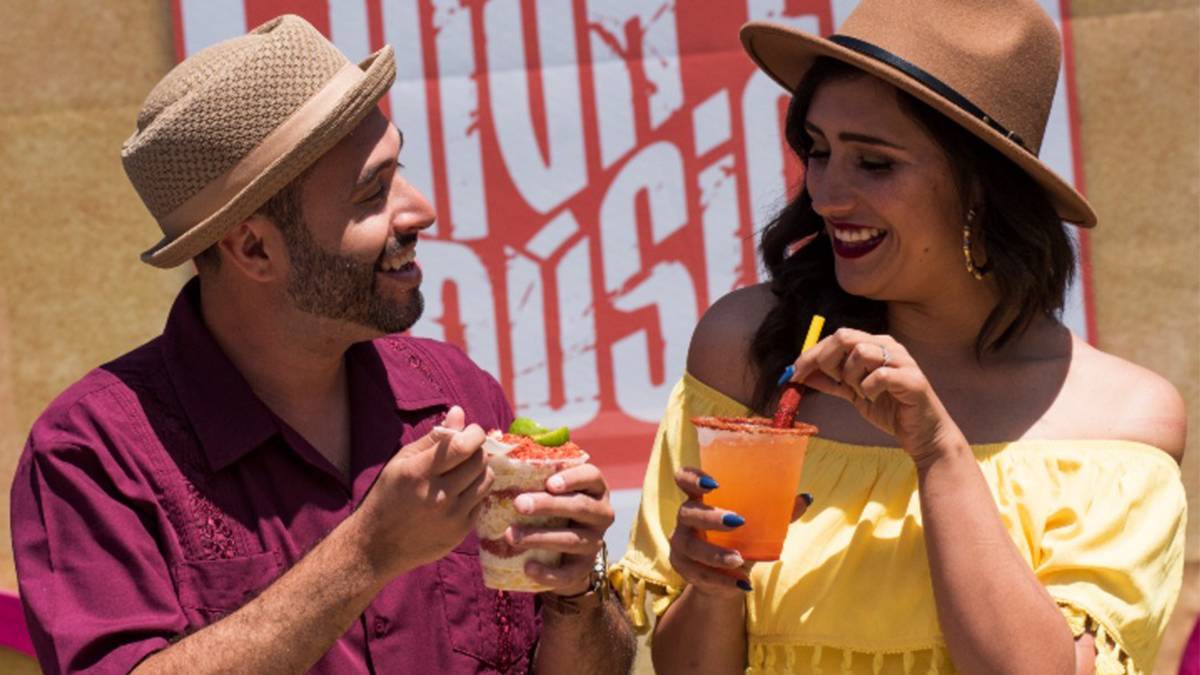 Music lovers, this one's for you! The Viva La Musica SeaWorld Festival returns to SeaWorld San Diego this year rom May 5th to May 21st.
This can't-miss musical extravaganza is a true treat if you're a lover of Latin food, drinks, and spirits. Nothing beats watching the hottest bands at the Nautilus Theater.
After grooving and singing your lungs out, head to the special festival area called Zócalo, located at SkyTower stage. It features a live DJ and community dance groups to thoroughly pump up the atmosphere!
Related Post: Insider's Guide to SeaWorld San Diego
Follow along as we share all the sizzling happenings at Viva La Musica SeaWorld.
Viva La Musica Tickets
Admission to Viva la Musica is included with your SeaWorld San Diego tickets.
Package Your SeaWorld San Diego Tickets
Thinking of extending your stay to enjoy the upbeat vibe of San Diego? Then bundle your tickets with other fun area attractions and hotels:

Viva La Musica Concert Lineup
Anything For Salinas Band (Tribute to Selena)
When: May 6, 2023, and May 7, 2023
6 PM at Bayside Amphitheater
The Anything For Salinas Band joins the celebration, featuring talented Selena Quintanilla tribute artists. Pay tribute to the late Tex-Mex queen by reliving her music.
La Original Banda El Limón
When: May 13, 2023, and May 14, 2023
6 PM at Bayside Amphitheater
La Original Banda El Limón has been impressing audiences with its unique sounds and charisma for more than two decades. Witness them live and listen to their infectious rhythms at this music and food festival!
Concerts are included with park admission. Reserved seating is highly recommended.
Viva La Musica SeaWorld San Diego Food Options
Just like Viva La Musica SeaWorld 2022 San Diego, this year's event doesn't disappoint when it comes to food choices. Munch authentic cuisines from the following vendors:
Fruitería at SkyTower Lawn
Tostilocos
Paleta de Sandia
Vaso de Fruta
Chicharrón
Sweet Chicharrón
Chamango
Japanese Peanuts
Taquería located near Manta
Chicken Tinga Tacos
Carnitas Tacos
Plant-Based Tacos
Esquites
Churro Cheesecake
Nachos & Tortas
Located near Bayside Amphitheater & Surf's Up Arcade
Carnitas Nachos
Carne Asada Nachos
Torta de Carne Asada
Torta de Jamón
Fresas Con Crema
Viva La Musica Zocalo Entertainment
Mariachi Divas
Listen to a lively mix of tunes, including American pop and Mexican folk songs or traditional Latin music. The all-female Mariachi Divas is a two-time Grammy® Award-winning group, so get ready for a toe-tapping show.
Grupo Folklorico Herencia Mexicana
Feel the energy of Grupo Folklorico Herencia Mexicana as they honor the Traditions and History of Mexican folklore through their performance.
About Seaworld San Diego
SeaWorld® San Diego never runs out of engaging, interactive exhibits, upbeat shows, and thrilling rides.
Guests can choose from a plethora of mesmerizing aquarium explorations and shopping experiences.
Related Post: Ultimate Guide to SeaWorld San Diego: Coupons, Discounts, and Deals
When it comes to musical events, family friendly rides, and concerts, SeaWorld San Diego provides total entertainment satisfaction. It's the perfect place for every animal lover and thrill seeker!
Viva La Musica Date
SeaWorld Viva La Musica 2023 will run on Saturdays and Sundays from May 5, 2023, to May 21, 2023. 
Viva La Musica Venue 
Viva La Musica SeaWorld 2023 is located at 500 Sea World Dr. San Diego, CA 92109.
Experience Viva La Musica Seaworld San Diego
Embrace the array of flavors, live music, and buzzing energy of Viva La Musica at SeaWorld San Diego. Celebrate the Latin culture in a fun way by dancing to the hottest tunes at the Nautilus Amphitheater, sinking your teeth into delicious food like Mojo roasted pork, then drinking cocktails or craft beers.
Related Post: 26 Unforgettable Romantic Things to Do in San Diego for Couples
Plus, the festival features colorful decorations that make the event even more picture-perfect. Additionally, this event returns to SeaWorld Orlando!
To secure your time and enjoy the Hispanic celebration, buy your SeaWorld San Diego tickets today. 
Related Events