On select nights February 3 through April 7, 2018, Universal Orlando guests are treated to a family-friendly version of Mardi Gras. You know it's Mardi Gras the minute you enter the park, with festive decorations, traditional Zydeco Music, street performers and stilt walkers creating quite the scene. Of course, the biggest crowd pleasers are Universal Orlando Mardi Gras Concerts. This year's line-up features a variety of music with everything from rock to R&B, to country to pop sensations taking the stage.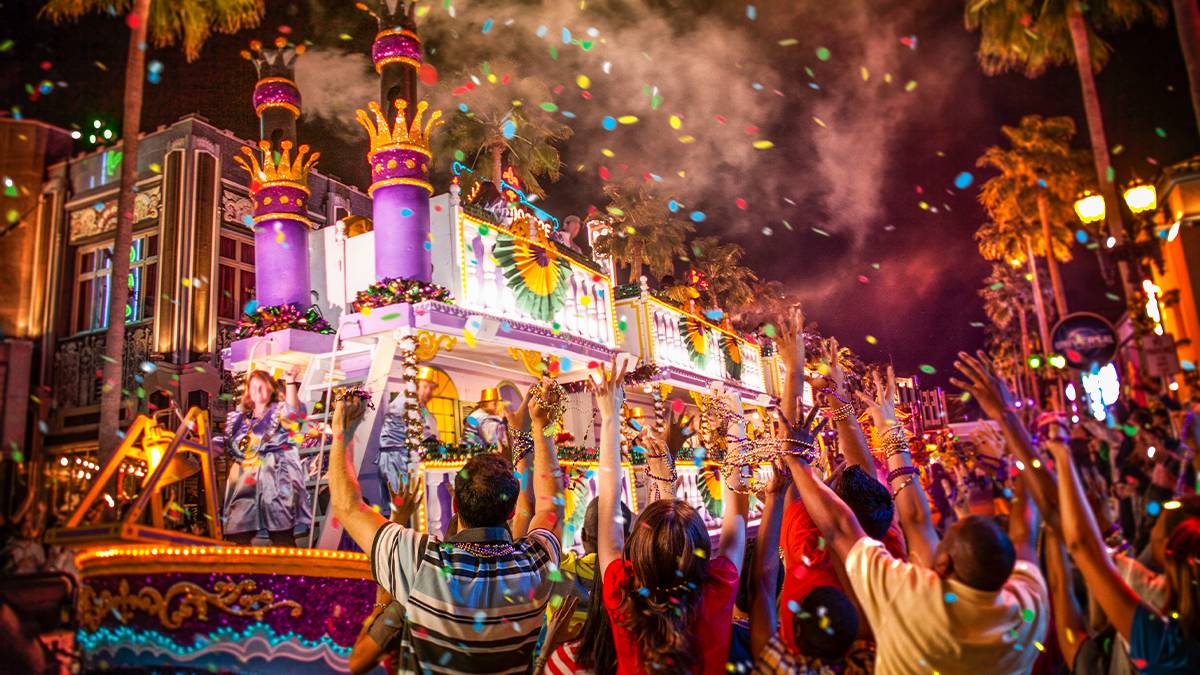 2018 Universal Orlando Mardi Gras Concert Lineup
Sean Paul: February 3rd at 8:30 pm
The Beach Boys: February 10th at 8:30 pm
Kelsea Ballerini: February 17th at 8:30 pm
Andy Grammer: February 18th at 8:30 pm
Macklemore: February 24th at 8:30 pm
311: March 3rd at 8:30 pm
Phillip Phillips: March 4th at 8:30 pm
Jason Derulo: March 10th at 8:30 pm
Fitz and the Tantrums: March 11th at 8:30 pm
Foreigner: March 17th at 8:30 pm
Fifth Harmony: March 18th at 8:30 pm
Jessie J: March 24th at 8:30 pm
BUSH: March 25th at 8:30 pm
All concerts are included with the purchase of Universal Studio tickets. Concerts are held at the Music Plaza stage. Get ready for beads, bands and good times!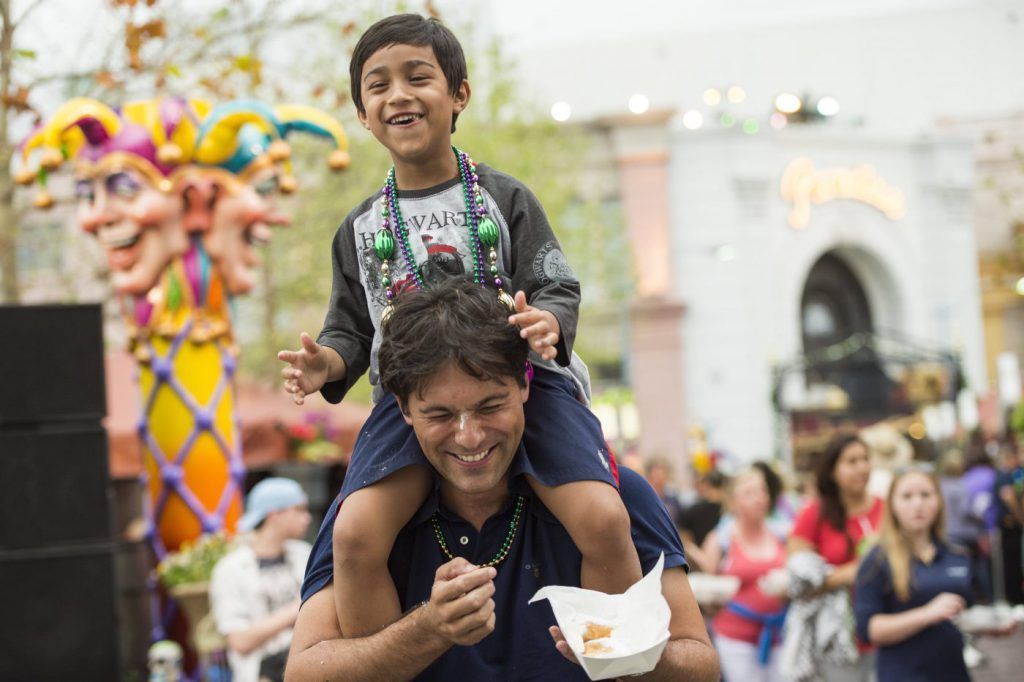 Mardi Gras Parade
Before the concerts, be sure to take in the Mardi Gras Parade. Winding its way through the streets of Universal Studios, the parade celebrates cultures from around the world  A lot of work, imagination, wood, glitter and paint went into making each float, all of which will take you around the globe to exotic locales. The celebration continues at the French Quarter Courtyard, which is the central location of the Mardi Gras festivities.  Located near the Mummy and Twister attractions at Universal Studios, the French Quarter is where you'll find food, spirits and music straight out of the Big Easy.
The parade schedule is as follows:
5:15 pm: Tuesday, February 6th
6:45 pm: February 4, 5, 7-9, 11-15th
7:15 pm: February 16, 19-23, 25-28th, March 1, 2, 5-9th
7:45 pm: February 3, 10, 17, 18, 24, March 3, 4, 10-31st, April 1-7th
For the kids, Universal Orlando Mardi Gras offers the Little Jester's Parade Viewing Area. This unobstructed view of the parade is located in front of the Brown Derby Hat Shop. Get there one hour before the parade starts to claim your spot.
French Quarter Bands
There's no stopping the fun at Universal Orlando Mardi Gras! Throughout the celebration, guests are treated to live music from French Quarter bands. The New Orleans bands performing in 2018 include:
February 3–20th: Free Agents Brass Band
February 21–March 6th: Naughty Professor Brass Band
March 7-20th: New Breed Brass Band
March 21-31st: Young Pinstripe Brass Band
April 1-7th: Dirty Bourbon River Show
A Taste of New Orleans
In addition to the endless entertainment, the Universal Orlando Mardi Gras is overflowing with spicy, savory, and downright delicious Cajun cuisine. From spicy jambalaya to a sugary beignet, you'll find a seemingly never-ending amount of food at this party!
Plus, after the concerts end, head to Pat O'Briens at Universal CityWalk. It is a replica of the original bar in New Orleans. Grab a hurricane and continue the festive fun you can find only at Universal Orlando's Mardi Gras Celebration.
Get your discount Universal Orlando tickets for an authentic Mardi Gras Celebration unlike any other!