Disney World excels at keeping their parks fresh, fun and entertaining! This year is no exception, as the park is bursting at the seams with activity. With that in mind, it's time to discuss what's new at Disney World Theme Parks and what's next. To get the scoop on new attractions at Disney World for 2019, read on.
Several of the new attractions at Disney World for 2019 and beyond correlate to the park's 50th anniversary in 2021. That year will be a huge year for the park but, as always, Disney will unveil new things every year leading up to the anniversary as well.
Disney's Hollywood Studios
Lightning McQueen's Race Academy
Spring 2019
This brand-new show is sure to race into the heart of fans who visit Disney World in 2019. Featuring Cars characters, visitors will get a chance to meet Lightning McQueen and Cruz Ramirez. Look for the Race Academy near the Rock 'n Roller Coaster.
Mickey & Minnie's Runaway Railway
Fall 2019
Can you believe Mickey and Minnie Mouse have never been featured in a ride at Disney World? Well, in 2019 that will change when Mickey & Minnie's Runaway Railway debuts.
Set to replace The Greatest Movie Ride at Disney's Hollywood Studios' Chinese Theatre, visitors will join the duo for a ride-through attraction based on the retro-style cartoon shorts. Guests can also look forward to a new original story as well as a catchy theme song. In addition, the ride will feature 2 ½ D, a breakthrough dimensional media concept that doesn't require 3D glasses.
Star War's Galaxy Edge
Fall 2019
When detailing what's new at Disney World, you can't overlook all that's happening with the Star Wars Universe. It's no secret Disney World has been planning a Star Wars-themed land. And, in 2019 it will finally open! Star War's Galaxy Edge will include new rides, restaurants, and shopping creating an entirely immersive experience for Star Wars fans. Highlights include two new attractions—Millennium Falcon: Smugglers Run and Star Wars: Rise of the Resistance. The all-new land, which will be Disney's largest at 14-acres, is set to be totally interactive. We. Can't. Wait!
Hollywood Studios 30th Anniversary
Throughout the Year
May 1st marks the 30th anniversary of Disney's Hollywood Studios. As such, special things will be happening throughout the park all year long. Highlights include Pixar Place being taken over by The Incredibles! Park-goers can look forward to new meet and greets, a dance party, and much more as Pixar Pier is transformed into a Municiberg city block.
Wonderful World of Animation
May 2019
An all-new cinematic spectacular will open at Disney's Hollywood Studios to celebrate the special 30th Anniversary of the park. The show will use state-of-the-art projection technology to take guests on a magical journey through more than 90 years of Disney animation—all starting with Mickey Mouse!
Magic Kingdom
Move It! Shake It! MousekeDance It! Street Party
January 2019
The Magic Kingdom has several newer entertainment options. Among them is the daytime Festival of Fantasy Parade and Mickey's Royal Friendship Faire Stage Show. In 2019, Move It! Shake It! MousekeDance It! Street Party will get guests groovin'! Starring Mickey and Minnie Mouse as well as other Disney characters, this street party's soundtrack include popular Micke Mouse Club remixes.
Tron Roller Coaster
2021
What's new at Disney World for the Magic Kingdom? Opening near Space Mountain in Tomorrowland, there will be a "Tron" inspired attraction designed after the highly rated TRON Lightcycle Power Run at Shanghai Disney Land. As such, the attraction will be coaster-themed, offering a high-tech thrill ride aboard a train of cycle-like cars that blast riders into the video-game-like "Grid" of the films.
Animal Kingdom
The Lion King Hakuna Matata Time Dance Party
January 2019
In honor of The Lion King's 25th Anniversary, the Animal Kingdom is hosting this all-new dance party in 2019. Head to Discovery Island, January 18-September 30, to show off your best dance moves with Simba, Timon, and Rafiki.
Epcot
Transformation of Epcot
Epcot is undergoing a multi-year transformation, which means there's a lot to look forward at this park in 2019 and in the year's to come. The transformation aims to keep the park's original vision intact but also make the area more family-friendly. For example, park goers can look forward to attractions like a "Beauty and the Beast" sing-a-long at the France Pavilion. As of right now, further details have not yet been released. However, rumors are circulating that two more countries will be added to World Showcase as part on the over $1 billion investment into Epcot.
All-New Epcot Nighttime Spectacular: Epcot Forever
Fall 2019
Disney Parks are retiring IllumiNations: Reflections of Earth at the end of summer 2019. Then, for a limited time only, Epcot will feature Epcot Forever. This nighttime show is a celebration of the park set to classic Epcot tunes. Highlights will include fireworks, lasers, and choreographed special effects kites. Then, in 2020, Epcot will debut a permanent new nighttime spectacular promising to inspire people from around the globe.
Ratatouille Attraction
Summer 2020
At Epcot's France Pavilion, a "Ratatouille" inspired attraction will open. This ride will be similar to the attraction already open at Disney Park in Paris. As such, guests will "shrink" to Remy's size, then scurry around Gusteau's legendary Parisian Restaurants.
Guardians of the Galaxy Attraction
2021
Future World will be home to a new "Guardians of the Galaxy" inspired attraction. Few details have been released but we do know it will replace Ellen's Energy Adventure and center on Peter Quill, or Star-Lord's, visit to Epcot as a child.
Disney World Hotels & Resorts
Star Wars Themed Resort
Fall 2019
Don't just visit a galaxy far, far away—stay there. At this resort, which does not yet have a name, every room will have a view of space. In addition, the entire resort will be themed as a luxury starship complete with restaurants, recreation, and accommodations authentic to the Star Wars universe.
Disney Riviera Resort
Fall 2019
This resort, which will be Disney Vacation Club's 15th property, will have a location near Epcot and offer nighttime views of the park's spectacular evening shows. The resort takes its inspiration from the beauty Walt Disney experienced during his travels along the Mediterranean coastline.
Coronado Springs Expansion
July 2019
Disney's Coronado Spring's Resort is adding 545 guest rooms in 2019 when the 15-story Gran Destino Tower opens. In addition, the resort will open two new restaurants. One will be a themed table-service eatery at the top of the new tower while the other, Villa del Lago, will be located on an island in the resort's lake.
New Restaurant at Disney's Caribbean Beach Resort
Summer 2019
Another What's New at Disney item includes the opening of Sebastian's Bistro at Disney's Caribbean Beach Resort. This restaurant, which is Little Mermaid-themed, will feature waterfront views and seafood cuisine. It will replace the Shutters Restaurant.
Reflections – A Dinsey Lakeside Lodge
2022
Disney Parks will open Reflections – A Disney Lakeside Lodge in 2022. This deluxe, nature-inspired resort will include more than 900 rooms and, possibly, Disney Vacation Club Villas.
Disney World Transportation
Believe it or not, when it comes to what's new at Disney World, there's some exciting news regarding transportation.
Disney Skyliner Gondolas
Summer 2019
Move over ground transportation, the newest way to get around Disney World Theme Parks is via the sky. The Disney Skyliner Gondolas will connect Disney's Art of Animation, Pop Century and Caribbean Beach resorts and other locations with Disney's Hollywood Studios and the International Gateway at Epcot.
Disney Springs
Disney Springs, previously known as Downtown Disney, has undergone a major re-imagining over the past five years or so. The entertainment and shopping district's transformation is almost complete. However, new attractions are still being added to the complex. For 2019, these openings include:
NBA Experience
Inspired by the modern architecture of new NBA arenas, this new Disney Springs attraction will capture the spirit and energy of pro basketball through immersive experiences.
Wolfgang Puck Bar & Grill
Experience a taste of California in the heart of Florida at this new Wolfgang Puck restaurant.
Jaleo
Chef Jose Andres will helm this new Spanish concept restaurant.
What's New at Disney World: 2019 Edition
This is the latest update on what's new at Disney World for 2019. As always, Reserve Orlando will keep you updated on all that's happening in Orlando, Disney World and beyond. In the meantime, get a head start on planning a budget Disney World vacation and discover the best time to visit Disney World with our help!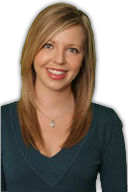 Ashley is Reserve Direct's travel expert, visiting Orlando to find the best travel tips, money-saving deals and insider information. With over 10 years of experience in first-hand-travel adventures, she shares her stories, advice, and current events to help you stay in the know.