Have you been dreaming of planning the perfect Walt Disney World® trip? This Mouseketeer-filled heaven might be the happiest place on earth, but it can also be incredibly overwhelming. 
To truly make the most of your Walt Disney World® vacation, it helps to do your research and plan ahead. Let Tripster be your guide and prepare you with the necessary tips and tricks to make the most of your Disney World experience. 
Read through our in-depth guide or skip to a section below:
What Are the Different Disney World Parks?
The best thing about a Disney World vacation, besides getting to meet your favorite character for breakfast, is that it is entirely customizable. Disney World is huge, located just outside of Orlando, FL. This sprawling theme park metropolis consists of four separate theme parks:
Magic Kingdom

Hollywood Studios

Epcot

Animal Kingdom
Plus: 
two water parks

a downtown shopping district

over 30 resort hotels
This means there are a lot of park grounds to cover. Depending on the length and type of your Disney getaway, you may prefer to see certain attractions over others. 
For example, if you are traveling with young children who are excited to have the classic Disney experience, complete with Cinderella's castle and 'It's a Small World,' you may forgo Epcot in favor of the Magic Kingdom. 
Remember, though, it's nearly impossible to see everything Disney has to offer within your allocated vacation days or even weeks - after all, it's roughly twice the size of Manhattan! So make sure to do your park research and prioritize your favorites.
How Should I Best Plan Ahead For My Day?
Wandering into Disney World without a plan is a surefire recipe to waste your precious time and vacation dollars. However, before you can plan and purchase your appropriate Walt Disney World tickets, know when you wish to travel. 
Disney World tends to be more crowded around the holiday season, and as a result, you will experience longer wait times at the various attractions and rides. However, the holiday season offers some unique events like Mickey's Very Merry Christmas Party.
The slower, less crowded months are January, February, September, and October. 

What's the Cheapest Way to Get Disney World Tickets?
Once you have decided when you will be taking your Disney vacation, the next step is to purchase your Disney tickets. A great way to see more of the parks (and save some hard-earned cash) is to purchase Disney ticket packages. 
Be sure to check out the variety of Disney ticket packages and savings offered; the more days you buy, the more you save! Want to visit multiple Disney parks? Consider the ticket packages that include Park Hopper options to bundle with your hotel.
Where to Stay Near Walt Disney World?
It's a debate as old as time, to stay or not stay within the Disney park? This decision is based on your budget, interests, and timeframe. 
Disney World contains 26 Disney-operated hotels and ten hotels not operated by Disney but within the premises. Many people swear by Disney Resort Hotels as they certainly add to the whole Disney experience and allow you many perks, including: 
proximity to the parks

extended park hours

the ability to ship items directly to your room
In addition, staying on the property also allows you the option to come back to your hotel room midday to rest up and recharge (which can be particularly helpful if you are wrangling kiddos).
On the other hand, if Disney is just part of your Orlando adventure, you can certainly save money and check out nearby attractions such as SeaWorld or Cocoa Beach by staying in hotels by Disney World.
Are There Campgrounds and RV Parks Near Disney World?
Looking for a unique way to experience staying near Disney? Have you ever thought of camping near Disney World?
Enjoying a little nature with your Mickey Mouse could make for some endearing memories. Tropical Palms Resort is only about 4 miles from Disney World Resort. They provide RV sites, private cottages as well as community events such as movie nights, and smores by the fire.
Sherwood Forest Resort offers an even more peaceful setting while still being 4 miles from Disney World. Offering private cottages and a variety of sites to choose from for RVs. Community amenities and activities include concerts, dance lessons, BINGO, crafting, hot tub, and pool.
In addition to saving on lodging, you'll be able to save on meals. Having the freedom to prepare most from your campsite. The closest Walmart can be found at 2855 N Old Lake Wilson Rd, Kissimmee, FL 34747
How To Avoid the Crowds at Disney World
In the case of Disney World, the early bird does get the worm, or in this case, the ride! One of the best (and easiest) Disney tips we share with everyone is to arrive at your chosen theme park at least 30-45 minutes before their opening. 
Disney experts even have a little nickname for this practice called 'rope drop,' which refers to Disney employees holding the ropes across the theme parks' entrances. Then, once the park officially opens, they lower the rope allowing the guests to enter. 
So is early arrival to Disney World that big of a deal? Yes! In fact, on a day of moderate crowds, the wait times at Space Mountain go from a mere 16 minutes at 9 AM to 41 minutes by 10 AM. 
Pro tip: position yourself at the rope closest to the attraction you wish to experience first.
Apps and Passes Needed for Your Day at Disney
Thankfully technology has made planning and getting around the Disney parks easier than ever. A simple and free way to keep abreast of all the Disney fun to be had is through the My Disney Experience App. This handy app is about to become your best friend at Disney, as it not only serves as a park map but also allows you to: 
reserve dining

buy tickets

observe ride wait times

show you when and where you can meet your favorite characters

gain access to your Disney resort room. 
Genie+ is a must for skipping the lines on the most popular Disney attractions and rides. Considering some of the more popular rides can have wait times of up to 3 hours during the busy season, we consider these passes money well spent. 
Another pass option is the Park Hopper, which allows you to jump from one park to another during the same day. If you want to add a little variety to your Disney vacation, these passes are a great option and hit up more than one theme park!
What's the Food Scene Like?
Disney newbies may be shocked to learn that the culinary scene at Disney World is second to none. Foodies will feel entirely at home here as you can consume everything from delicious roadside burgers to international gastronomical delights at Epcot. 
Like many things in Disney World, dining reservations (especially lunch) fill up fast. Therefore, if you have your heart set on a memorable dining experience, such as eating at Cinderella's table, be sure to book in advance. 
Pro tip: Disney World even has a special abbreviation for these Advanced Dining Reservations (ADRs), which can be made up to 180 days in advance!
What Should I Bring to Walt Disney World?
Like anything in life, it pays to prepare when it comes to the wild world of Disney. Days at Disney will be exhilarating and exhausting, so be sure to pack your day pack accordingly. Our non-negotiable items always include:
Portable phone charger

Water bottle & snacks

Hand sanitizer

Hat

Sunglasses

Sunscreen

Comfortable shoes

Poncho or raincoat (weather dependent)

A change of clothes in case you want to refresh post water ride/park
Also, for those with small children, Disney World does allow you to bring your own stroller as long as it fits their official Disney stroller regulations.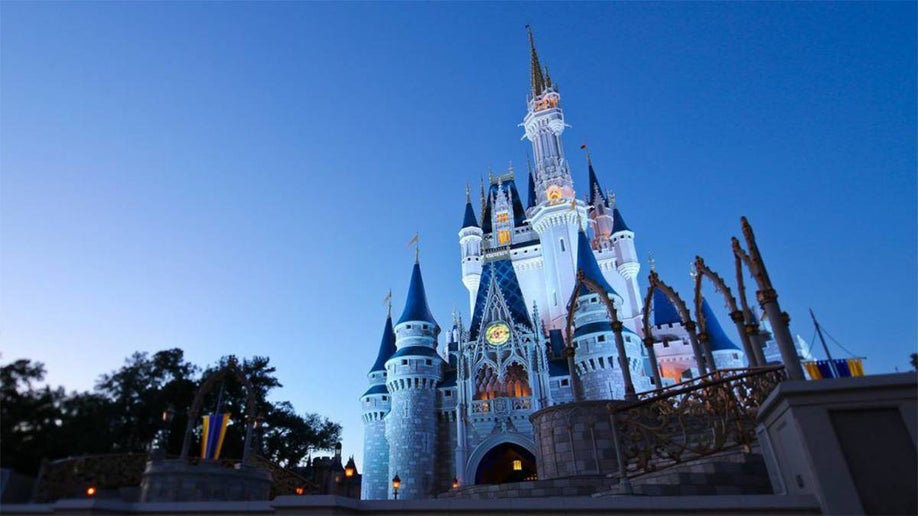 What Are the Can't-Miss Attractions?
Every Disney theme park offers something unique, and if you have the time, by all means, explore all four. Whether you are catching a safari in Animal Kingdom or enjoying the view from the Mexican Pavilion at Epcot, there are so many unique Walt Disney World experiences to be had. However, if you are tight for time, here are our favorite 'Can't Miss' activities in all of the parks:
Magic Kingdom
Iconic Cinderella's Castle & Happily Ever After Show at Cinderella's Castle

Mainstreet U.S.A

Fantasy Land

Space Mountain (ride)

Pirates of the Caribbean (ride)

Disney Character Meet & Greets 
Hollywood Studios
Star Wars

Toy Story Land

Beauty and the Beast

Disney Junior Characters
Epcot
World Showcase (try food from around the world)!

Soarin' ride

Finding Nemo

Mission: Space and Test Track
Animal Kingdom
 

Kilimanjaro Safaris

Everest (ride)

Na'vi River Journey

Pandora: The World of Avatar

Flights of Wonder
A Disney World vacation is a marathon, not a sprint. The magic of Disney World is in the entire immersive experience. So much detail and thought go into creating the world of Disney.
So be sure to get off your phone (unless you're taking photos) and enjoy being in the moment and creating your own Disney memories. Now that you are primed with our handy guide, be sure to check out our Ultimate Guide to Walt Disney World: Coupons, Discounts, and Deals to save the most money on your Orlando Vacation.