Across the islands, you can find waterfalls of all heights and sizes located in a variety of landscapes. 
Spectacular waterfalls are a natural highlight of Hawaii.  From the lush rainforests of Maui to the rugged coastal cliffs of Kauai, waterfalls in Hawaii are one of the most sought out natural attractions.  Some of them can be hard to find and even harder to access.  So, I picked five waterfalls that are not only breathtaking but easy to access.  Take a look.
1) Akaka Falls
Location: Honomu, Big Island
Height: 422 feet
Accessibility: Akaka Falls can be seen after walking a 0.4-mile loop footpath.
Trek to the Big Island's Hilo Coast to see this amazing waterfall. On the short, pleasant hike you'll also see a lush rainforest as well as a second waterfall—the 100-foot Kahuna Falls.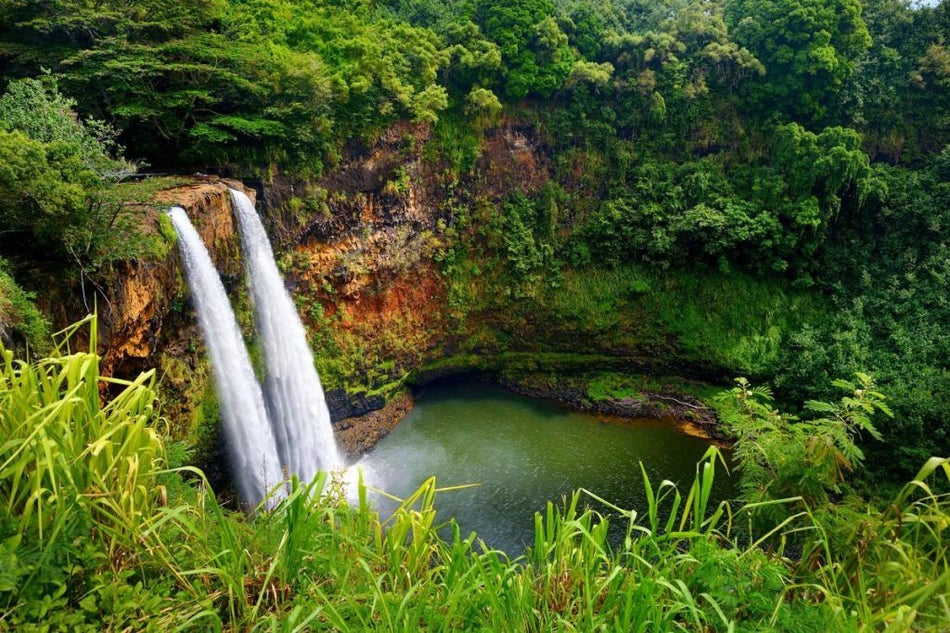 2) Wailua Falls
Location: Lihue, Kauai
Height: 80 feet
Accessibility: Wailua Falls can be seen from a lookout point.  No hiking required!
Hawaii waterfalls don't get much more picturesque than Wailua Falls. In fact, it's so enchanting, it was featured on the opening credits of Fantasy Island. Moreover, it's super convenient access means you can get up close to a waterfall with little walking. As a result, it's a favorite for families with young kids or older couples.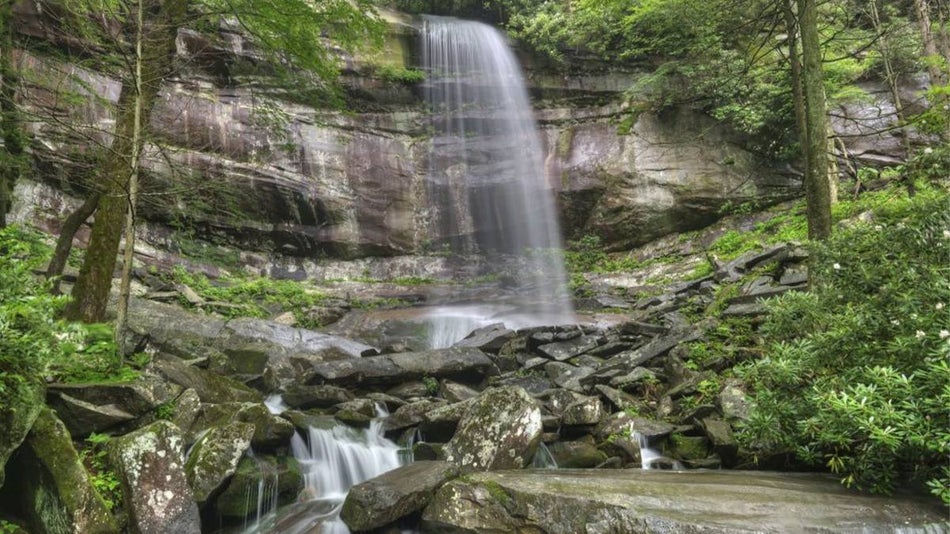 3) Rainbow Falls
Location: Hilo, Big Island
Height: 80 feet
Accessibility: Rainbow Falls is located in the Wailuku River State Park on a short trail from the parking lot.
As this waterfall is located within Hilo town, it attracts plenty of visitors and tour operators. As such, it's best to visit early in the morning to avoid crowds.  Plus, you're more apt to see rainbows across the falls in the morning hours.
4) Waipoo Falls
Location: Waimea Canyon, Kauai
Height: 800 feet
Accessibility: Waipoo Falls can be seen from a variety of lookouts within the Waimea Canyon State Park. 
As far as Hawaii waterfalls go, Waipoo Falls packs a one-two punch. Not only do you get to see an incredible 800-foot waterfall but it's surrounded by the stunning scenery of Waimea Canyon. It's a combination that any visit to Kauai island will not want to miss. Do keep in mind, however, the Falls can run dry during the summer months.

5) Waikani Falls
Location: Hana, Maui
Height: 70 feet
Accessibility: You can reach Waikani Falls, also known as Three Bears Fall, via a short path that runs beside bridge on the Road to Hana.
The Road to Hana is lined with waterfalls. In fact, there are over 18 waterfalls on this 54-mile stretch. However, Waikani Falls is one of the easiest to access. With a location just beyond Mile Marker 19, no hiking is necessary to view this Maui gem. However, do be prepared to park carefully as the Road to Hana is busy. The best parking is about 1/10 a mile past the waterfall.
Hawaii Waterfalls are Waiting
As you can see, viewing Hawaii waterfalls can be very rewarding--with very little effort. Which waterfall can you not wait to see? Let us know in the comments!