Sunny skies, stunning natural beauty, and abundant theme parks make Orlando an ideal vacation destination year-round. However, finding exciting things to do with a small budget in Orlando can be tricky.
Enter Orlando Go City, FL! Follow along to learn everything you need to know about Go City Orlando.
From gator-filled attractions to unforgettable space encounters, your Orlando Pass is your secret weapon to seeing endless Orlando attractions on the cheap.
Whether you are looking to go 'brick' crazy at LEGOLAND® or rub elbows with your favorite celebrities at Madame Tussauds™, the Orlando Pass can help you make the most of your stay in the City Beautiful. 
Read on to discover the ins and outs of Go City®, and choose the perfect Orlando Florida pass option for you!
Orlando Hotels
If you are seeking to hit the major Orlando attractions and sights, chances are you will need more than just one day in this theme park capital. Embrace the beautiful weather and abundant activities in O-town by spending a week or two at any of our Orlando Hotels and Resorts. 
From beachside bungalows to European-inspired timeshares, we have a wide variety of lodging accommodations to please even the pickiest traveler. Best of all, you can book guilt-free knowing you have our lowest rate guarantee.
Need a hotel with a free shuttle service? Or perhaps you'd like to stay at a hotel on International Drive? We've got you covered with our in-depth guides to the best hotels in Orlando!
The Passes
Different strokes, for different folks! Everyone has their unique travel style, which makes exploring a new city so fun. 
Depending on factors such as vacation time limits, attraction preferences, travel pace, and the need for flexibility, you may prefer to purchase one Go Pass over another.
Let us outline the main differences between our different Go Orlando Pass offerings so that you can select the perfect pass for your custom vacation needs.
Orlando All-Inclusive Pass
Calling all thrifty spenders! Do you want to save up to 55% off top Orlando attractions and cram in as many stellar sights and parks as possible throughout your Orlando trip? 
For those who want to hit the ground running, the Go Orlando All-Inclusive Pass is your new best friend.
You can choose from several ticket options, including:
Whatever the number of day passes you select, you can visit an unlimited number of Orlando attractions during that time period. Let your imagination and sense of adventure run wild as you discover iconic attractions such as Gatorland, WonderWorks, and the Wheel.
Other important Orlando Explorer Pass Facts
The pass includes admission to over 25 attractions for one low price.

Once you visit your first attraction, your sightseeing pass will be activated.

Use your pass over a two-week period until it expires.

You can enter as many attractions as you like each day.

Certain attractions may allow Go Pass holders to skip lines.
Orlando Explorer Pass
Need a little more flexibility built into your travel itinerary? Keep things loose with the Orlando Explorer Pass. This nifty pass allows you to select between three to five attractions you wish to visit over the course of 30 days. 
Go with the flow travelers will love having the freedom to not pre-plan their activities and will welcome saving up to 35% off retail price on admission. 
Choose from an astounding array of world-class attractions, from the nature-filled Boggy Creek Airboat Tour to the thrilling Fun Spot America Theme Park.
Other Important Orlando Explorer Pass facts:
Choose from over 15 beloved Orlando attractions and sights.

Your pass is valid 30 days from its first use.

Every pass includes a free 3-day I-Ride Trolley ticket.

You can see as much as you want each day or use 30 days to complete your pass.

Certain attractions may allow Go Pass holders to skip the line
Please note that all iterations of Orlando Go City, including the All-Inclusive and Explorer City, Passes Orlando, and the Orlando visitor pass, provide the user with free digital guidebook access. Some blackouts may apply.
The App
Getting some one-on-one time with Mickey in the Magic Kingdom = not so easy. But, activating your Orlando Multi-Attraction or Multi-Attraction Explorer Pass via the Go City® App = is as easy as can be!
Simply:
Download the App to your mobile device (Apple | Google Play)

Use your order confirmation number to add your pass to your phone

Your phone will receive a Q.R. code when you sync your pass

Double-check if any of your desired attractions need a reservation and book

Show your pass at each attraction for easy entry
*Unfortunately, at this time, there is no applicable Go City Orlando Disney world or Orlando Pass Universal admission with either the All-Inclusive or Explorer Pass. 
Wondering what to do with all that saved money? Try leveling up your Orlando gateway by buying Universal Studios Orlando tickets or Busch Gardens Tampa tickets!
Interested in purchasing Walt Disney World tickets or exploring park hopper options? 
Top Tier Orlando Attractions
LEGOLAND Florida 
Everything is awesome at this 150-acre family theme park designed to inspire wonder and delight in LEGO lovers, young and old. Prime yourself for an action-packed day of family-friendly rides, shows, and entertainment, featuring your favorite lego characters. 
Travel back to the prehistoric age as you mount the Coastersaurus wooden coaster, or get ready for an all-new splashtastic experience when you soak in the Brickbeard Watersport Stunt show.
Pro Tip: Visiting during the warmer summer months? Be sure to cool off at the adjacent water park or refresh with a tasty ice cream at the charming Firehouse Ice Cream Parlour.
Kennedy Space Center*
Mission control, prepare for landing! Conquer the final frontier when you make contact with the incredible Kennedy Space Center. One of the most dynamic and exciting destinations in all of Florida, the Kennedy Space Center gives you a first-hand look at the space program's past, present, and future. 
Absorb the incredible history of moments like the infamous moon landing and traverse mission zones as you learn about NASA's journey to the red planet.
Pro Tip: Don't forget to pay your respects to the space heroes who put everything on the line at the U.S. Astronaut Hall of Fame presented by Boeing.
WonderWorks™ All-Access Pass***
Feel the mighty winds of a hurricane, step inside an astronaut's spacesuit, and complete an epic laser tag battle, all at WonderWorks, Orlando. 
This ingenious 'amusement park for the mind' is crammed full of one-of-a-kind experiences that will leave you wanting more. Meander through 35,000 sq feet of pure entertainment as you participate in six incredible wonder zones, arcade games, a glow-in-the-dark indoor ropes course, a 4D X.D. motion theater, and laser tag.
Pro Tip: Before you call it quits on your WonderWorks day of fun, be sure to take a gander at their eye-catching exterior, which features a three-story tall, classically designed building that appears to have landed upside down atop a 1930s-era brick warehouse.
The Wheel at ICON Park™***
Take your Orlando vacation to new heights when you visit the Wheel at ICON Park. Standing tall, at a staggering 400 ft above the ground, the Wheel provides breathtaking views of Big Sandlake, Little Sandlake, downtown Orlando, Disneyworld, and Universal. 
Far from your average carnival Ferris ride, the Wheel at ICON is the tallest observation wheel in North America. This spellbinding attraction offers air-conditioning and stability control in every capsule and is equipped with 64,000 color-changing LED lights for illuminating light shows. 
After you complete your 18-minute panoramic ride, try exploring various dining and retail options, including the ICON park sky bar.
Pro Tip: For an ICON-ic date night, ride the Wheel at sunset for a thoroughly romantic vista with the one you love.
Fun Spot America Theme Park - 4 Ride Sampler***
With an overload of rides and classic amusement park attractions, such as bumper cars, multi-level go-karts, and rollercoasters, there's never a dull moment at Fun Spot America. 
Scream yourself silly on their newest attraction, Sky Hawk, a 90-foot tall swing ride, or test your mettle on White Lightning, Orlando's only wooden coaster. With the four-ride sampler, you can pick and choose your entertainment and create your own custom Fun Spot itinerary.
Pro Tip: Looking for some more laidback thrills? Little ones will love the old-school joy of grabbing a burlap sack and racing down the 40ft Fun Slide.
Gatorland®: The Alligator Capital of the World®***
Is there anything more Floridian than gators? Gators of all sizes, colors and ages abound at Gatorland, aka the Alligator Capital of the World. Get up close and personal with these reptilian beasts as you wander through 110 acres of theme park and wildlife preserves. 
For over 70 years, Gatorland has been educating and entertaining visitors with incredible animal exhibits, live gator shows, and gator training lessons. 
Be sure to take in their famous Jr. Gator wrestling show, as well as Alligators - Legends of the Swamp spectacle.
Other 'can't miss Gatorland exclusive activities and attractions include:
Glimpsing at the rare Leucistic White Alligators

Cooling off at the Gator Gully Kids Splash Park

Feeding the gators hotdogs

Observing the 14 ft gators at the on-site breeding marsh

Marveling at what exotic and/or deadly animal appears at the Up Close Encounters animal show!
Boggy Creek Airboat Tour***
Behold the lush beauty of the Floridian wetlands as you embark on an authentic Boggy Creek Airboat Tour. Nature's stirring sounds and sights will be your backdrop for this thrilling educational tour through the Central Florida Everglades. 
As you barrel through the swamp, hitting high speeds of 45 mph, keep your eyes peeled for gators, turtles, and exotic birds. 
Post your airboat adventure, take a beat to investigate the authentically replicated Native American village. Then, soak in a presentation on indigenous cooking, tool, or weapon-making, and learn how they survived in this harsh environment.
Need more outdoor Everglades speed in your world? Check out our guide to the four best airboat tours in Central Florida!
Madame Tussauds Orlando***
Calling all you star chasers! Live out your Hollywood dreams at the World's Greatest Wax Museum, Madame Tussauds Orlando. 
Read our Insider's Guide to Madame Tussauds Orlando and feel like an expert before you tackle the famed wax museum.
Spend a day creating some killer content as you cozy up to your favorite celebrities, sports legends, musical icons, and more. 
Visitors of all ages will have a blast:
activating the trident with Aquaman

kicking butt with Kung Fu Panda

slam-dunking with the legendary Shaq
Get ready to strike a pose. Opportunities for photobombing A-listers such as Brad Pitt and Selena Gomez are plentiful.
Pro Tip: Want to learn about the history behind all of this wax-tactical magic? Don't miss the informative presentation video regarding the history of Madame Tussauds and how the wax figures are created. You can even create a 3-D wax mold of your hand as a keepsake souvenir.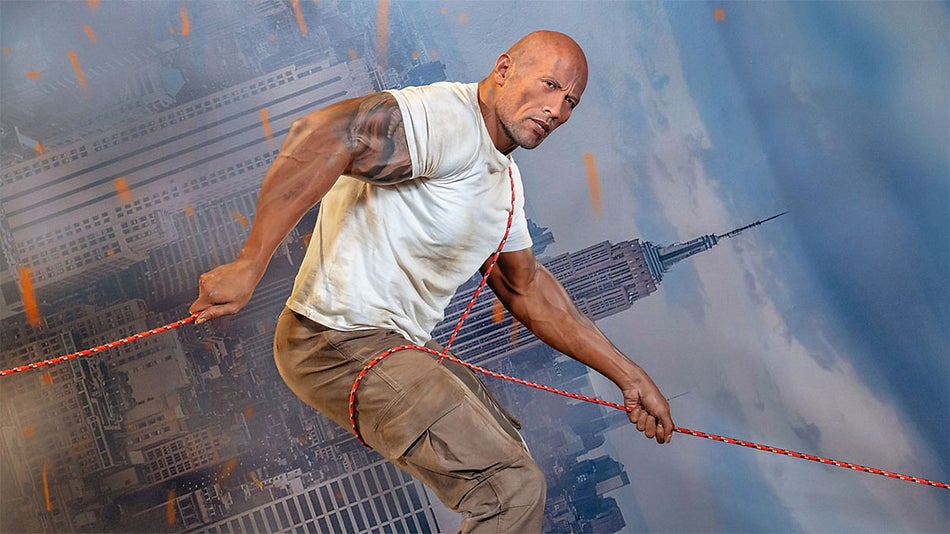 SEA LIFE Aquarium Orlando***
Enter an aquatic world of adventure, mystery, and amazement when you visit the Sea Life Aquarium Orlando. With over nine exhibits, 5,000 exotic sea creatures, and an incredible 360-degree ocean tunnel, the Sea Life Aquarium provides gallons (350,000 worth) of watery fun.
Meet Ted, the rescued loggerhead sea turtle, touch a real sea star, and go behind the scenes with a live shark feeding.
Pro Tip: Delight in the brilliant colors and soothing visuals of their unique Jelly Wall exhibit, and snap a stunning photo or two!
Everglades Tour from Miami*
No trip to the sunshine state is complete without a sojourn into the Everglades. So dive into this stunning natural habitat with an Everglades Airboat Adventure Tour. Over 1.2 million acres of grasslands and hardwood hammocks compose the Everglades, making it one of the country's largest biomes. 
Gear up for a 4-5 hour airboat ride. You'll tour the marsh and rivers that gators, coral snakes, and Florida Panthers all call home. Your swamp safari will conclude with an alligator wildlife show, a stroll through the jungle walking trail, and a gander at the crocodilian exhibits.
Florida Aquarium*
Take a journey under the sea to the Florida Aquarium! Named by USA Today as one of the top aquariums in the country, this massive institution of sea life offers countless exhibits, habitats, and animal encounters to tour.
Survey distinct ecosystems such as coral reefs and wetlands. Afterward, head over to Stingray Beach to touch the velvety wet nose of a cownose ray! 
Take a bite out of the heated Florida weather when you cool off at the Splash Pad. Meanwhile, embrace the action and special effects when you take in a showing at the 4-D Ducks theater.
Pro Tip: Make a quick pit stop to Africa before departing when you check out the aquarium's famous 'Journey to Madagascar' exhibit, which features ring-tailed lemurs, hissing cockroaches, colorful chameleons, and more.
Big Bus Miami Hop-On, Hop-Off Classic Tour*
Journey to the South for a day (or two) or Miami-tinged magic. Embrace the sizzle of the 305 with a guided Big Bus sightseeing tour. Take in Miami at your own speed when you reserve a Big Bus Miami Hop-On, Hop-Off Classic Tour. Select a one or two-day option and hit the ground running as you savor the stunning architecture of South Beach, Wynwood, and Little Havana.
Sip Cuban coffee, relish the ocean breeze, and drink in views of Coconut Grove and the Bayside Marketplace. Enjoy the tropical spirit of the Magic City as you explore over eight epic stops and dozens of landmark attractions. Buses arrive every 20 minutes, so you'll have plenty of time to capture your Miami memories and soak in the ambiance of downtown. 
Orlando GoPass Reviews
Still wondering if GoPass Orlando is right for you? There's no better way to conquer cheap attractions in Orlando than with Go City Orlando. The pass lets you do everything from live shark feedings to Ferris wheel rides.
But don't just take our word for it! Hear from real travelers just like you when you check out authentic Go City Orlando reviews right here!
Ready to Visit Orlando While on a Budget?
Gorgeous weather, stunning natural wildlife, and a plethora of entertainment options make central Florida a go-to destination for travelers of all ages.
There is nothing like the thrill of witnessing your first live gator show, observing an actual rocket launch, or feeling the swampy breeze from an airboat tour, to complete your Orlando vacation. 
With Go City, you never need to wonder about the most awesome affordable things to do in Orlando. 
From wet and wild adventures at water parks to exhilarating dino coasters, a Go City to Orlando, Florida, makes it easy to achieve your sunshine state dreams.
So, what are you waiting for? Book your Go City Orlando vacation today!
Tell us, What Are Your Favorite Orlando Go City Attractions?
Did we miss any of your Orlando must-visits?
Leave us a comment below!
*denotes an exclusive Go Orlando All-Inclusive Pass attraction
***denotes both