Is a vacation to central Florida in your future? If so, you're probably curious about what's new and what's next for Orlando attractions.
Well, there's great news! New Orlando attractions include thrilling rides, top-notch entertainment, and exceptional dining options. Read on to find new things to do and places to stay, as well as get the scoop on all of the exciting new theme park attractions opening in 2019.
Walt Disney World
Disney's Hollywood Studios
Lightning McQueen's Race Academy
March 31, 2019
This brand-new show is sure to race into the heart of fans who visit Disney World in 2019. Featuring Cars characters, visitors will get a chance to meet Lightning McQueen and Cruz Ramirez. Look for the Race Academy near the Rock 'n Roller Coaster.
Mickey & Minnie's Runaway Railway
Fall 2019
Can you believe Mickey and Minnie Mouse have never been featured in a ride at Disney World? Well, in 2019 that will change when Mickey & Minnie's Runaway Railway debuts.
Set to replace The Greatest Movie Ride at Disney's Hollywood Studios' Chinese Theatre, visitors will join the duo for a ride-through attraction based on the retro-style cartoon shorts. Guests can also look forward to a new original story as well as a catchy theme song. In addition, the ride will feature 2 ½ D, a breakthrough dimensional media concept that doesn't require 3D glasses.
Star War's Galaxy Edge
Fall 2019
When detailing new Orlando attractions, you can't overlook all that's happening with the Star Wars Universe at Walt Disney World. It's no secret Disney World has been planning a Star Wars-themed land. And, in 2019 it will finally open! Star War's Galaxy Edge will include new rides, restaurants, and shopping creating an entirely immersive experience for Star Wars fans. Highlights include two new attractions—Millennium Falcon: Smugglers Run and Star Wars: Rise of the Resistance. The all-new land, which will be Disney's largest at 14-acres, is set to be totally interactive. We. Can't. Wait!
Hollywood Studios 30th Anniversary
Throughout the Year
May 1st marks the 30th anniversary of Disney's Hollywood Studios. As such, special things will be happening throughout the park all year long. Highlights include Pixar Place being taken over by The Incredibles! Park-goers can look forward to new meet and greets, a dance party, and much more as Pixar Pier is transformed into a Municiberg city block.
Wonderful World of Animation
May 2019
An all-new cinematic spectacular will open at Disney's Hollywood Studios to celebrate the special 30th Anniversary of the park. The show will use state-of-the-art projection technology to take guests on a magical journey through more than 90 years of Disney animation—all starting with Mickey Mouse!
Magic Kingdom
Move It! Shake It! MousekeDance It! Street Party
January 2019
The Magic Kingdom has several newer entertainment options. Among them is the daytime Festival of Fantasy Parade and Mickey's Royal Friendship Faire Stage Show. In 2019, Move It! Shake It! MousekeDance It! Street Party will get guests groovin'! Starring Mickey and Minnie Mouse as well as other Disney characters, this street party's soundtrack include popular Micke Mouse Club remixes.
Animal Kingdom
The Lion King Hakuna Matata Time Dance Party
January 2019
In honor of The Lion King's 25th Anniversary, the Animal Kingdom is hosting this all-new dance party in 2019. Head to Discovery Island, January 18-September 30, to show off your best dance moves with Simba, Timon, and Rafiki.
Epcot
Transformation of Epcot
New Orlando attractions are popping ip everywhere at Epcot. This Disney World park is undergoing a multi-year transformation, which means there's a lot to look forward at this park in 2019 and in the year's to come. The transformation aims to keep the park's original vision intact but also make the area more family-friendly. For example, park goers can look forward to attractions like a "Beauty and the Beast" sing-a-long at the France Pavilion. As of right now, further details have not yet been released. However, rumors are circulating that two more countries will be added to World Showcase as part on the over $1 billion investment into Epcot.
All-New Epcot Nighttime Spectacular: Epcot Forever
Fall 2019
Disney Parks are retiring IllumiNations: Reflections of Earth at the end of summer 2019. Then, for a limited time only, Epcot will feature Epcot Forever. This nighttime show is a celebration of the park set to classic Epcot tunes. Highlights will include fireworks, lasers, and choreographed special effects kites. Then, in 2020, Epcot will debut a permanent new nighttime spectacular promising to inspire people from around the globe.
Universal Orlando Resort
All-New Live Action Experience
Summer 2019
Universal Orlando Resort closed Terminator 2: 3D earlier this fall. As such, a new live-action experience will open in that theater space. Minimal details have been released but the attraction is supposedly going to be centered on a Universal franchise opening in 2019.
Islands of Adventure
Harry Potter Themed Roller Coaster – Hogsmeade
Summer 2019
When it comes to new Orlando attractions, fans are always happy to have more Harry Potter at Universal Orlando! After closing the Dragon Challenge coaster in September 2017, Universal Orlando announced a new dark ride would take its place. In 2019, this ride finally opens! Located in the Hogsmeade section of The Wizarding World of Harry Potter, guests will go on a daring adventure that's fun for the whole family. Along the way, expect to meet magical creatures and visit new and mysterious places in what Universal Orlando is touting as their most highly themed roller coaster to date. More details are set to be released early 2019.
Universal's Endless Summer Resort
Summer 2019
At the location of the former Wet 'n Wild water park, visitors will find two new hotels in the upcoming years.
Surfside Inn and Suites is set to open in summer 2019, while Dockside Inn and Suites will open in phases throughout 2020. Together, they create Universal's Endless Summer Resort, which features a sun, surf, and sand theme and amazing amenities. These include two-bedroom family suites, three pools, two food courts, and a coffee bar. Plus, the resort has set a price point of under $100/night which makes it very appealing to families everywhere!
SeaWorld Orlando
Sesame Street Land
Spring 2019
The major new attraction for SeaWorld Orlando 2019 is a Sesame Street-themed land. This all-new area of the park, which will open spring 2019, will transport guests to the colorful and creative world of Sesame Street. Families will be able to walk down Sesame Street for the very first time as well as connect to the laughter and learning that continues to inspire Sesame Street.
LEGOLAND Florida Resort
THE LEGO® MOVIE WORLD
March 27, 2019
When detailing new Orlando attractions, you can't overlook LEGOLAND FLorida Resort. Among the plans for LEGOLAND Florida 2019 is the addition of THE LEGO® MOVIE WORLD. Step out into the streets of Bricksburg and embark on a bricktastic journey with all of your LEGO® friends. Throughout the city of Bricksburg, guests can enjoy character meet and greets inside Emmet's apartment, the Taco Tuesday Everyday eater, and the Awesome Shop. Plus, the new land features a space-themed playground inspired by Benny's ship.
Created in conjunction with Warner Bros. Consumer Products, the brand-new land will also include three family-friendly attractions all inspired by THE LEGO MOVIE and THE LEGO MOVIE 2: The Second Part. The three rides include:
THE LEGO MOVIE Masters of Flight
Unikitty's Disco Drop
Battle of Bricksburg
Busch Gardens Tampa
Tigris
Spring 2019
Get ready to roar into a new year with Tigris, Florida's tallest launch coaster! Set to open in the spring of 2019, this roller coaster will be the most innovative ride you've been on yet.
Your ride includes a series of looping twists—both forward and backward—huge drops, a 150-foot surge towards the sky, and an inverted heartline roll. And did we mention this is all happening at speeds up to 60 mph? The 1,800-foot steel track will mimic the agility and power of the world's largest cat, the tiger! As far as new Orlando attractions debuting in 2019, this is definitely one of the most thrilling!
Disney Springs
When Downtown Disney was relaunched as Disney Springs the expansion efforts included doubling the number of shops, restaurants, and other attractions. These new Orlando attractions have been rolled out in phases. Notably, for 2019, there are several new restaurants opening adding extra flavor to the Orlando dining scene. Take a look!
NBA Experience
Inspired by the modern architecture of new NBA arenas, this new Disney Springs attraction will capture the spirit and energy of pro basketball through immersive experiences.
Wolfgang Puck Bar & Grill
Experience a taste of California in the heart of Florida at this new Wolfgang Puck restaurant.
Jaleo
Chef Jose Andres will helm this new Spanish concept restaurant.
Highlights from New Orlando Attractions in 2018
Walt Disney World
Toy Story Land
This land brings the hit Disney-Pixar Films to life with an immersive design that makes you feel like you've been shrunk to the size of a toy. Accordingly, you'll experience Toy Story Land from the perspective of your favorite toys like Buzz, Woody, and Mr. Potato Head. In addition to themed dining options and gift shops, the area will feature two amazing attractions.
Universal Orlando Resort
Fast & Furious—Supercharged
In 2018, Universal Studios debuted Fast & Furious – Supercharged, a high-speed 3D attraction starring your favorite thrill-seeking family.
SeaWorld Orlando
Infinity Falls
This raft ride down a long jungle river is the perfect way to make a splash at SeaWorld Orlando! During the excursion, riders encounter fountains, waterfalls, and the remains of a lost civilization. It also features the tallest drop of its kind, creating a thrilling experience for those of all ages!
Aquatica Orlando
Ray Rush
At SeaWorld's sister park, Aquatica, Ray Rush is set to deliver guests an all-new way to slide, splash and soar. Rides will travel through enclosed tubes and transparent spheres before encountering an open-air half-pipe shaped like a manta ray. In addition, the raft ride features water jets, a water sphere, and dives, all of which combine to create colossal thrills.
LEGOLAND Florida Resort
The Great Lego Race
The Great LEGO Race takes Project X, LEGOLAND's existing coaster, and adds virtual reality technology. As a result, it puts kids in the driver seat for a totally awesome, upgraded experience. Kids love racing their way through a land filled with LEGO blocks!
There's Always Something New in Orlando
These are some of the highlights of new Orlando attractions in 2019. Start making vacation plans now to be one of the first to experience these world-class additions to Central Florida.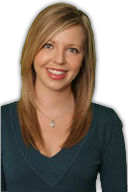 Ashley is Reserve Direct's travel expert, visiting Orlando to find the best travel tips, money-saving deals and insider information. With over 10 years of experience in first-hand-travel adventures, she shares her stories, advice, and current events to help you stay in the know.