Feel the sweet verdant breeze and sunshine on your shoulders as you step into nature, cruising through sultry wetlands. Mix up your Florida vacation by journeying into the everglades on a narrated airboat voyage through the largest surviving subtropical wilderness in the United States.
If you're feeling adventurous and need a break from the theme park mania, take a walk on the wild side and head south for thrilling airboat rides Orlando through the Florida Everglades. Soar across the surface as you explore different habitats of unique uncharted areas. The central Florida wetlands forest is actually a river, home to eight different habitats with over 80 endangered and threatened species.
An airboat ride Orlando is the best way to check out the fascinating Florida wildlife! By wildlife, we mean Florida alligators, fierce crocodiles, Florida panthers, West Indian manatees, wood storks, turtles, and even bald eagles. You might also glimpse a coral snake, crappie fish, fox, and several species of birds like egrets and peacocks.
Top 4 Best Airboat Rides Near Orlando
Ready to explore this tropical wonderland? Your wild Florida airboat adventure awaits you, and we've got the top rides to dive into right here. There are more gator airboat rides than you can throw stones at, so we've narrowed down the best airboat rides in Florida to save you time. Here are the four top Airboat Tours Orlando has to offer.
Boggy Creek Airboat Adventures
Raise your hands in the air on Boggy Creek's exciting and educational airboat ride filled with wonders that will surely surprise you. Soak up the sun as you glide through the Sunshine State's steamy Everglades airboat nirvana. This safe wildlife boat ride takes place on a U.S. Coast Guard Inspected 17-passenger airboat.
Fun Fact: Crocodiles are more closely related to dinosaurs than alligators. Both reptiles are cold-blooded, egg-laying, and have similar skull shapes.
For an authentic Central Florida Everglades experience for the books, check out Boggy Creek Adventure. The boat tour starts with a leisurely idle down a gorgeous nature canal, where visitors take in exotic birds, turtles, and hopefully a Florida alligator on the prowl.
This swamp tour in Orlando is a natural attraction that offers incredible scenery and up-close views of Florida's glorious environment.
Boggy Creek features an up close and personal one-hour Night Expedition Tour for brave souls ready for mysterious after-dark thrills. In addition, guests can take in the breathtaking marshes at speeds of up to 40-miles-per- hour on the one-hour or half-hour Scenic Nature Tours. There's also a unique Sunset Tour with stunning vistas. So, book your Boggy Creek Adventure today. It's one of the best airboat tours in Orlando you can't afford to miss!
Pro Tip: Get your cameras ready, as these Florida critters get restless when the sun goes down. The best time to see alligators is early morning during hot weather and late in the day during the cold season.
Additional Boggy Creek highlights include dining at Boggy Bottom BBQ and exploring a Native American village and gem mining station.
Wild Florida Airboat Tours and Gator Park 
This safari-like journey goes into the back rivers, swamps, and heartland of the Alligator State through 100,000 acres of dense Central Florida wetlands. Located in sunny Kenansville, Florida, just 45 minutes from Disney Springs, the excursion offers beautiful day tours, sunset tours, and rousing night airboat tours for guests of all ages. 
Orlando gator tour options for the world's only air boat and drive-thru Safari Adventure Park include the 30-minute One-Hour Day Tour, One Hour Night Tour, and the One-Hour Airboat rides and Safari Park Combo. 
Wild Florida has experienced airboat captains who double as wildlife historians, truly captivating audiences when the alligators aren't stealing the show. The captains are also pros at spotting magnificent area bald eagles.
Fun Fact: Did you know that Florida has one of the densest concentrations of nesting bald eagles in the lower 48 states? An estimated 1,500 nesting pairs. 
Call the coast guard, and don't forget your binoculars! You'll see crocodiles and gators lurking in the marshes at Wild Florida, co-existing in perfect swamp harmony. What's more, the attraction's "Spokesgator – Fluffy" apparently loves humans. Guests are encouraged to hold and even hug him! It's known as one of the best airboat tours near Orlando.
Drive-Thru Safari Park: In addition to its gator park airboat tours, this incredible self-guided expedition lets guests drive their own vehicles to see more than 150 native Florida creatures like white-tailed deer, bison, wildebeest, and zebras. There's also a once-in-a-lifetime experience where you hand-feed the park's giraffes for $5 per person.
Wildlife Florida has a BBQ Café on site to grab a quick bite before or after your swamp expedition. This fantastic adventure park is open Monday through Saturday from 9:00 a.m. to 6:00 p.m. Reservations can be made Monday through Saturday from 8:00 a.m. to 5:00 p.m. The park is closed on Sundays. Check Tripster for your airboat tickets and snag great deals and combo packages.
Still searching for the best airboat tour Florida has to offer? Keep scrolling, we have even more fascinating Orlando airboat rides to bring out your inner Crocodile Hunter!
Wild Florida Airboat Ride with Transportation
Enjoy a Wild Florida Airboat Ride through the Florida Everglades with ground transportation provided by Gray Line Orlando. Wild Florida Airboat Ride with Transportation takes you on an adventure of a lifetime through boggy wetland wilds. Wild Florida offers some of the best airboat rides in Orlando with a special eco-wonder tour you won't soon forget. Choose from the One-Hour or 30-Minute Airboat Tour.
Fly through the tall grass on this mesmerizing swamp tour Orlando across 4,200 acres of untouched nature preserve. These exotic marshes are 100% pure Florida wilderness, filled with rare and exciting creatures. And…the fun doesn't stop when your airboat tour ends.
Wild Florida Airboats offer more excitement for the whole family as you step onto a 500-foot dock with a visible array of remarkable wildlife from every angle.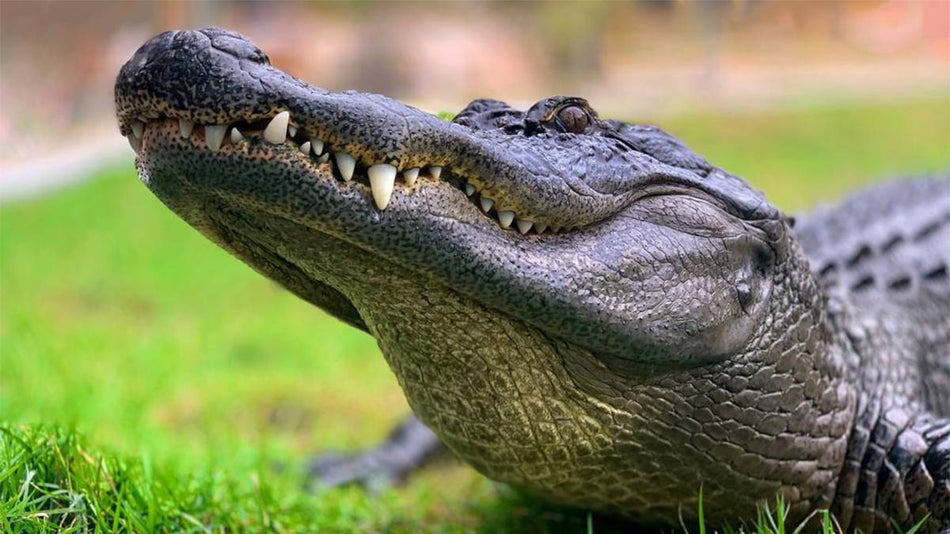 Fun Fact: The airboat was invented to navigate shallow waters like those in the Florida Everglades so people could fish and hunt.
All ages delight in this hypnotic wonderland. You can even snap a "slothie" holding a two-toed sloth! Please note that there are no pets allowed. Service animals must have on their vests and be leashed at all times.
Coast. Wild Florida Airboats also features an authentic barbeque restaurant and an eclectic gift shop with fun gifts like a gator tooth necklace!
And the best part is that Gray Line offers transportation from the Orlando hotel district to the park and back in a prompt, comfortable van with a friendly driver guide. With convenient, easy service, you can arrange your pick-up time by simply calling the phone number listed on your E-ticket to schedule your pick-up time/location.
Check the website for the closest pick-up sites near you and book here for this exciting and convenient everglades tours from Orlando.
Swamp Fever Airboat Adventures
This central Florida everglades airboat tour from Orlando is teeming with airboat excursions galore. If you head northeast toward Crystal River, you'll find even more lush Everglades in Orlando. Swamp Fever Airboat Adventures urges visitors to "catch the fever" on this edgy airboat experience. With airboats that reach 50+mph, these exhilarating rides will not disappoint. Swamp Fever provides some of the best airboat rides Everglades Florida has to offer!
Exploring the headwaters of this phenom attraction allows guests to witness Florida's diverse wildlife firsthand. Swamp Fever boasts some of the country's best natural areas, with alligator encounters, turtle and bald eagle sightings aplenty.
Located on beautiful Lake Panasoffkee, Swamp Fever was voted the #1 best airboat ride in Florida. The area itself is rich in Native American history as the Seminole Indians settled here in the 1800s and named the lake, Panasoffkee, the "Valley of Water." This dynamic tour provides thrills and education on Florida's unique ecosystem and conservation efforts.
In addition to offering the best airboat rides in Orlando, Swamp Fever also features some of the superlative fan boat tours in the state. This fun ride hosts Captain Ron, a longtime Lake Panasoffkee resident and experienced airboat skipper. Captain Ron divulges the swamp's dark secrets and teaches about Florida's lush flora and the area's unique ecology.
Plan Your Airboat Rides in Orlando Florida Now
Float through the wetlands on a hypnotic tour to a land of discovery and wonder. Airboat rides near Orlando are a must to add-on to your Orlando itinerary. Of course, if you're searching for an airboat ride Tampa or Miami, we have airboat rides in central Florida and beyond, as well as discounted tickets to museums, amusement centers and epic theme parks. So, whether heading to St. Augustine, St Johns, or Destin, Tripster has outstanding day trip ideas and vacation packages that will truly complete your trip.
Don't wait for a rainy day! Heed this call to explore the native Florida wildlife on an enthralling airboat ride with any of the above tour companies. Reserve your Orlando airboat ride today with Tripster for the experience of a lifetime in the gorgeous wilderness of the Florida Everglades.
Have You Taken Any Airboat Rides in Orlando?
We'd love to hear about your everglades tours from Orlando. Leave us a comment below!