The Smoky Mountains are beautiful any time of year. That said, the springtime is a favorite for the blooming, budding and bountiful activities the outdoors present. Read my top five reasons to visit the Smoky Mountains in spring and you'll be convinced to travel to the Gatlinburg. Right now.
1) Fewer Crowds
April and May are prime time to visit the Great Smoky Mountains National Park as crowds are small. This makes hiking and viewing wildlife more enjoyable. Plus, the scenic views offered during the Smoky Mountains in spring are even prettier when they're private.
2) Wildflowers in Bloom
The Smokies host an annual Wildflower Pilgrimage April 23-27, but the entire months of April and May are beautiful times to see the Smokies in bloom. Blossoms include orchids, irises, violets, and 1,500 other wildflower species.
3) Seasonable Weather
Temperate weather in the 70s makes trekking the great outdoors of the Smoky Mountains comfortable. Summer weather can sometimes get fairly warm, so April and May are the perfect time to visit.
4) Black Bears
The Smokies are known for their black bears and during the spring time, they come out of hibernation. Now is a wonderful time to see cubs in the wild.
5) Fishing
Fishing is an angler's dream during the spring, especially in May. You're sure to reel in a catch, with brown trout, brook trout, and rainbow trout biting.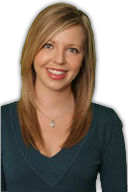 Ashley is Reserve Direct's travel expert, visiting Gatlinburg to find the best travel tips, money-saving deals and insider information. With over 10 years of experience in first-hand-travel adventures, she shares her stories, advice, and current events to help you stay in the know.