If you have plans to visit the Gatlinburg Ripley's Aquarium, you're in for a real treat! This is an engaging attraction featuring numerous exhibits dedicated to "life under the sea."
There are 10 main sections of the aquarium, each one dedicated to a specific region or species of aquatic life. With more than 10,000 exotic sea creatures comprised of more than 350 species, the aquarium boasts a plethora of things to see and do. In fact, with so many things to experience it's helpful to get an idea of what to expect during your visit.
That's where we come in! Follow along as we detail all there is to see at the Gatlinburg Ripley's Aquarium, answer some of the most frequently asked questions about the attraction and provide a few tips to make your visit even better.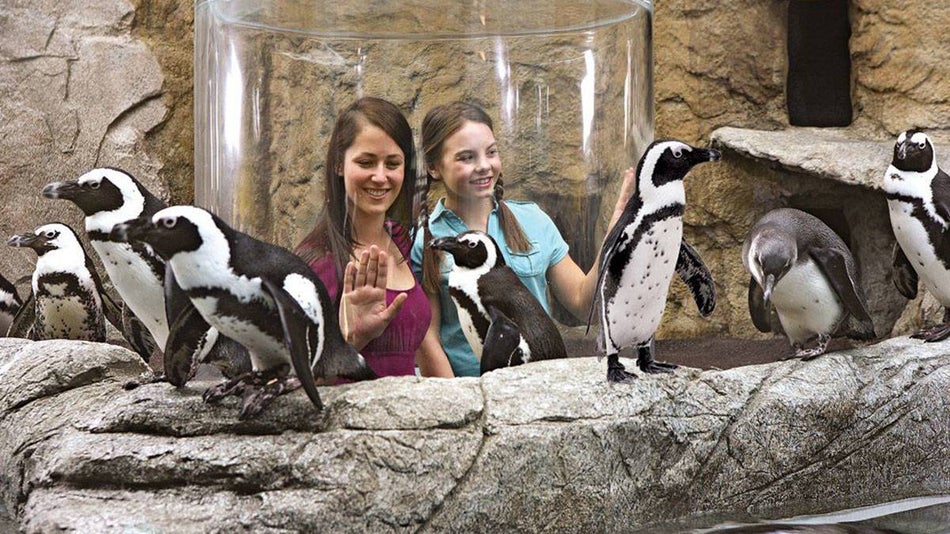 Gatlinburg Ripley's Aquarium: The Best Exhibits
Gallery of the Seas
When we visit the Ripley's Aquarium, the Ocean section of The Living Gallery is a real standout. Home to a Pacific Giant Octopus, sea anemones, living corals, jellies and weedy sea dragons, it's a vibrant display of the sea's most fascinating creatures.
The Coral Reef
The Coral Reef section is a bright, beautiful, and completely impressive. Featuring exotic fish and corals from the Indo-Pacific region of the ocean, this is a tropical oasis right in the middle of Gatlinburg. The emperor angelfish, raccoon butterflyfish and clown triggerfish are just a few of the species on display. Kids especially love this section as they're reminded of "Finding Nemo" and will probably find their very own Dory!
The coral itself is impressive too and certainly worth a second look.
Penguin Playhouse
Surprisingly, you can get up close to penguins right here in Tennessee thanks to the Penguin Playhouse. Home to African Blackfooted Penguins, the indoor/outdoor exhibit includes a clear underwater tunnel so that you can thisclose to the interesting animals.
Shark Lagoon
The largest and most popular exhibit at the aquarium is the Shark Lagoon. It includes a 340-foot underwater tunnel with a glidepath. As a result, you can leisurely explore all the lagoon has to offer. Along the way, you'll see stingrays, sawfish, tarpons, sharks, eels and more. It's a totally immersive experience that kids and adults both find amazing.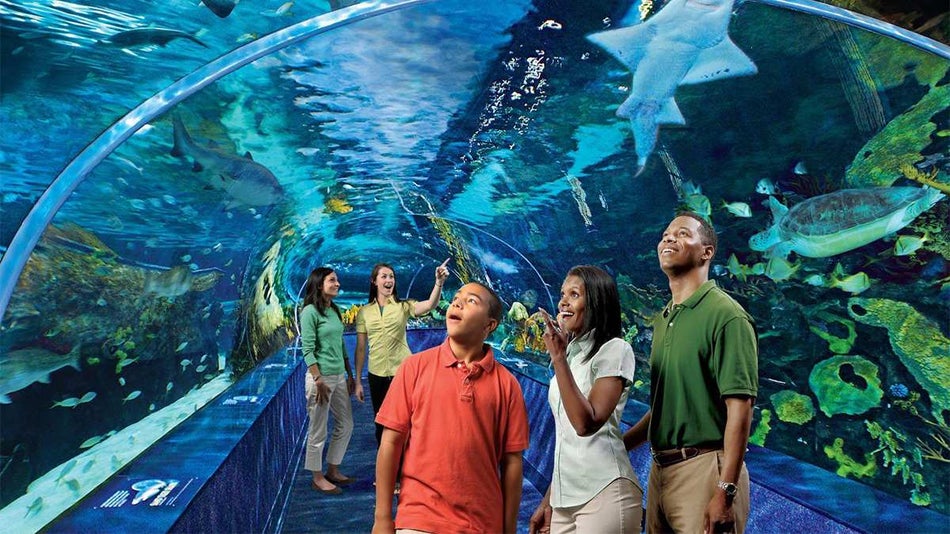 Gatlinburg Ripley's Aquarium: Hands-On Activities
Discovery Center
At the Discovery Center, kids can learn about the Aquarium's aquatic life through hands-on exploration. They can touch a horseshoe crab and interact with moon jellies, learn about marine animals, test their knowledge and solve puzzles.
Touch a Ray Bay
Young or old, stopping by Touch a Ray Bay is a must. Here, you can reach out and touch rays as they glide by in a shallow lagoon. You'll most likely be surprised by how smooth (and slippery!) their skin feels.
Gatlinburg Ripley's Aquarium: Unique Experiences
Believe it or not, there are even more things to do at Ripley's Aquarium of the Smokies. The unique experiences available make a day at the aquarium even more engaging. They include:
Behind the Scenes Tour
Penguin Paintings
Splash with the Stingrays
Penguin Encounter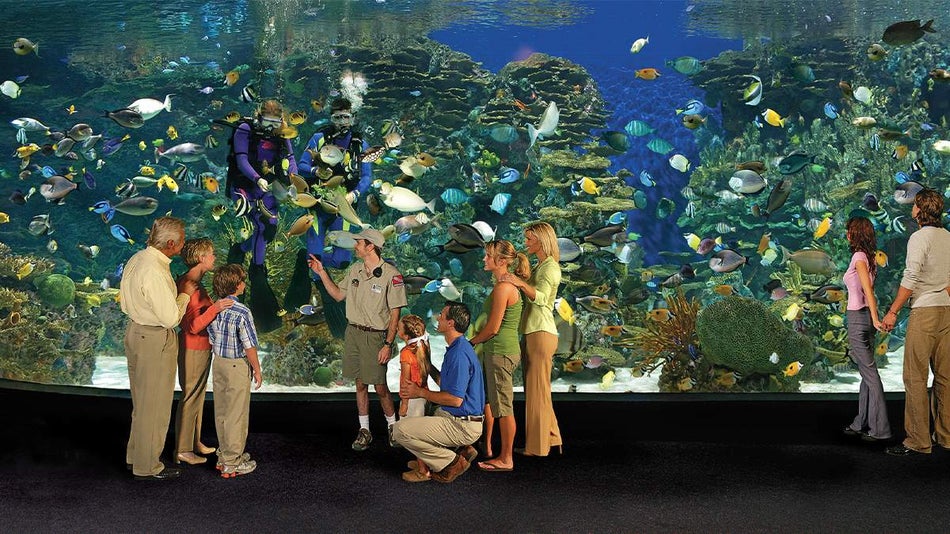 Gatlinburg Ripley's Aquarium: Your Questions Answered
How much does it cost to go to Ripley's Aquarium?
Adults (12+): $32.99
Youth (6-12): $17.99
Children (2-5): $7.99
Children 2 and under are free! A Family Pass (admitting four guests) is available for $96.46.
Where do you park for Ripley's Aquarium Gatlinburg?
Directly behind the Aquarium is a city-owned parking garage. This is the most convenient location for parking and is $6 per day.
How long does it take to tour Ripley's Aquarium?
On average, guests typically spend two hours here. The duration of your visit largely depends on the activities and encounters you plan to experience.
Are there dolphins at Ripley's Aquarium?
There is a lot of sea life at the Aquarium marine mammals are not included in the exhibits.
Dive into Life Under the Sea
The Ripley's Aquarium of the Smokies is a fun, interesting attraction that every member of the family will enjoy.