Do you remember how excited you were to go to Walt Disney World® as a child? Going back to the magic as an adult only amplifies the excitement.
Done right, a Disney World vacation for adults can have as much magic — if not, more — as your childhood trip to see Mickey Mouse.
Before you travel to the world of Hidden Mickeys, make sure you know how to have the perfect Walt Disney World® vacation for grown-ups.
Where to Stay for Your Walt Disney World Vacation
Deciding which Walt Disney World® resort to stay at all depends on your personal preferences and vacation budget.
While many of the on-site hotels are geared towards children, Walt Disney World® is also home to luxury resorts that appeal to adults including:
Disney's Coronado Springs Resort
Disney's Port Orleans Resort – Riverside and French Quarter
The Cabin's at Disney's Fort Wilderness Resort
Disney's Animal Kingdom Lodge
Walt Disney World Swan or Dolphin Hotel
Disney's Grand Floridian Resort and Spa
Disney's Yacht Club Resort
Another option is to reserve a room at an off-site hotel or resort. Keep in mind that off-site hotels and resorts may not provide transportation to and from the parks and Walt Disney World® attractions or other Disney perks.
Once you know where you'll stay on a Walt Disney World® vacation for adults, it's time to plan out your fun.
Things to Do on a Walt Disney World® Vacation for Adults
While there's always the option of letting your inner child run free at the theme parks, there's far more to experience in Walt Disney World® as an adult.
Walt Disney World® Nightlife
Disney Springs, formerly known as Downtown Disney, offers everything from shopping to live entertainment for guests of all ages. For extraordinary nightlife, be sure to go to these popular Disney Springs spots:
Paradiso 37 Entertainment
House of Blues
Raglan RoadTM Irish Pub and Restaurant
During a Walt Disney World® vacation for adults, spend a night at Disney's BoardWalk. The BoardWalk provides shopping, restaurants, and nightlife for guests above the age of 21. While you're there, visit Jellyrolls and AbracadaBar for exciting cocktails, entertainment, and spectacular food.
The BoardWalk also provides phenomenal views of EPCOT. As a result, the BoardWalk bridge is one of the best places to watch the theme park's nightly fireworks celebration.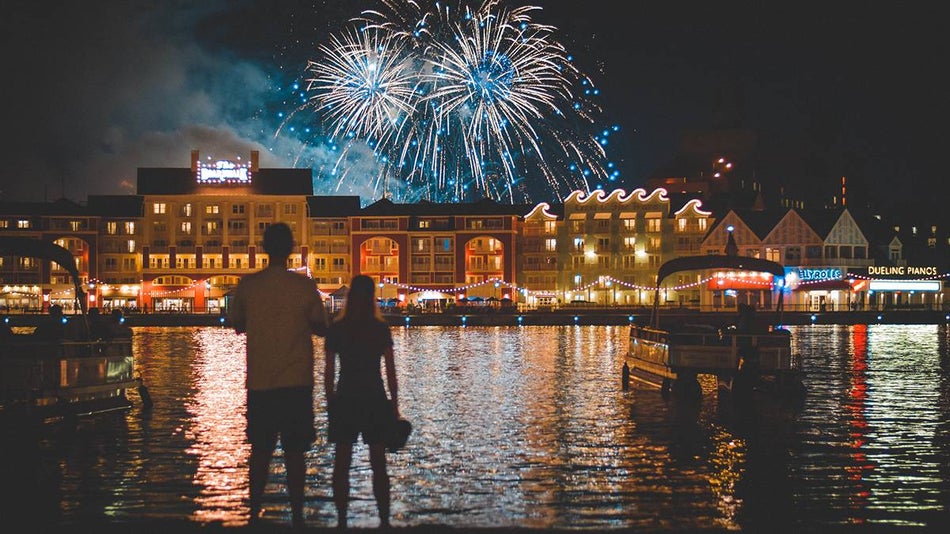 Shows, Shows, and More Shows
Of course, staying true to their core, Walt Disney World® offers whimsical and entertaining shows for adults to enjoy. For a night of mystery and amazement, get your tickets to Cirque Du Soleil at Disney Springs.
This show is perfect for every age, especially adults. You'll be on the edge of your seat as you wonder how the performers could possibly do these incredible feats of strength and agility. Or, enjoy a meal and a movie at the Dine-in AMC Theater.
Shows are performed throughout all four Walt Disney World® theme parks as well. You don't have to be a child to appreciate the magic and creativity behind including the daring "Indiana Jones Epic Stunt Spectacular," the wonderment of "Fantasmic," and more. No Disney World vacation for adults is complete without watching a theatrical performance.
Tour Walt Disney World® Behind the Scenes
Get an inside look at the enchantment behind the theme parks by taking a tour during your Walt Disney World® trip. Reserve your spot for these one-of-a-kind tours:
Disney's Keys to the Kingdom Tour — Have you heard about Magic Kingdom's underground tunnels? Discover if the urban myth is true.
Backstage Magic Tour — Wondering how Walt Disney World® produces magic on a daily basis? You'll find out how on this tour.
Backstage Tales Tour — Go behind the scenes at Disney's Animal Kingdom and meet the 1,500 furry, scaly, or slimy residents of the park.
Epcot Seas Aqua Tour — Snorkel in a massive Epcot aquarium and meet sea turtles, sharks, angelfish, and other stunning aquatic life. You might even find Nemo!
Non-Theme Park Fun for Adults
During a Walt Disney World® vacation for adults, there's no rule saying you have to attend a theme park every day. In fact, the resort has several non-theme park activities designed exclusively for adults.
After a few days in the theme parks, you'll want a day to relax. A reservation at one of the many spas across the Walt Disney World® resorts will do the trick. Senses, a spa at the Grand Floridian Resort, offers a myriad of spa, massage, and relaxation treatments for Walt Disney World®  guests. While you're here, be sure to try one of the facial packages. It comes in handy after a long day at the parks.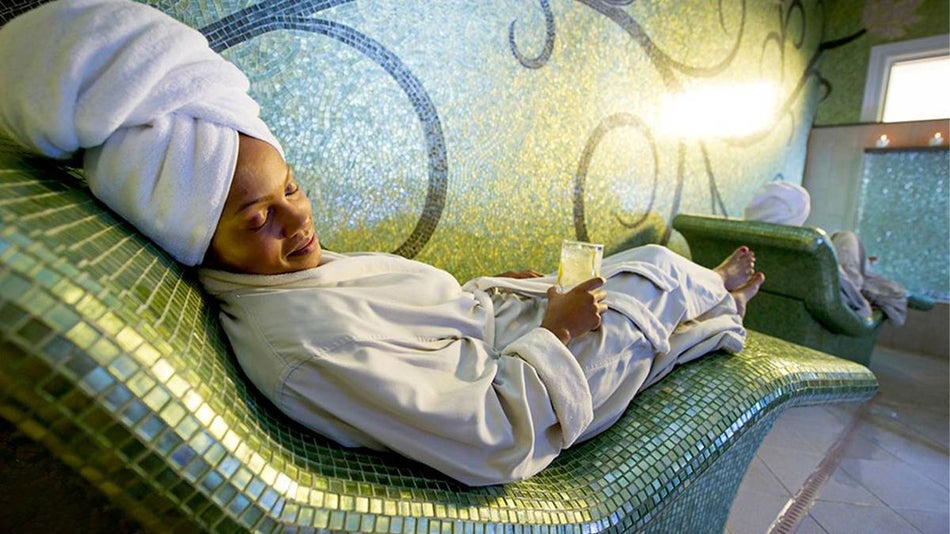 You can also schedule in a round or two at one of the many Walt Disney World® golf courses. Or, if you prefer a less competitive golfing option, there's also Fantasia Gardens and Fairways Mini Golf for carefree fun.
Find time for these non-theme park opportunities too:
Carriage rides around the beautiful Walt Disney World resorts.
Characters in Flight – a helium balloon ride that takes you 400 feet up in the air.
Movies Under the Stars at one of the many resorts.
Lounging by the pool at your Walt Disney World® resort of choice.
Where to Eat and Drink in Walt Disney World®
Disney Dining Reservations
No Walt Disney World® vacation for adults is complete without dining reservations at one of the resort's world-class restaurants including:
Be advised that dining reservations at Walt Disney World® can be hard to come by. Guests tend to secure their reservations months in advance of their Walt Disney World® vacation for adults. It is also suggested that adults make late night reservations to avoid the family crowd between 5:00 pm and 8:00 pm.
If your restaurant of choice is booked, make a reservation at one of the many other top-notch restaurants. The day before your reservation, call the original restaurant to see if any reservations have opened up. If so, cancel your present reservations and grab seats at the restaurant you desire. You are able to cancel your reservations up to the day before without incurring a cancellation fee!
Adults staying on Disney property are able to make dining reservations up to 180 days in advance of their trip. The earlier you try, the better your chances are of securing a reservation at your restaurant of choice.

Drinking and Eating Around the World at EPCOT
Once you've experienced fine dining at Walt Disney World®, it's time to take your taste buds on a worldwide excursion at EPCOT. There's no better way to spend your day at EPCOT than eating and drinking around the world. From Japan to Morocco and beyond, you'll taste exquisite meals and strong drinks from across the globe. Just don't go on Test Track after your food and drink journey!
Of course, if you can schedule a Walt Disney World® vacation for adults around the Epcot International Food and Wine Festival, your trip is guaranteed to be outstanding (and delicious!)
Tips and Tricks for the Best Walt Disney World® Vacation for Adults
Use these quick tips and tricks for a phenomenal Walt Disney World® vacation for adults:
Book Your Vacation for the Off-Season
Walt Disney World® gets extremely crowded during peak seasons such as summer and Christmas time. Book a Walt Disney World® vacation for adults during the off-season time to enjoy lower prices, fewer crowds, and more time to explore the theme parks.
The off-season, or as we refer to it, the best time to visit Walt Disney World®, ranges throughout the year. Double check your vacation dates before you book your trip to make sure you take advantage of the better rates and crowd sizes.
Visit Theme Parks Early in the Morning or Late at Night
Families and large crowds tend to visit the theme parks from late morning to late afternoon. Therefore, if you can arrive during the early morning or late at night, you'll experience less ride wait times and smaller crowds.
If you're staying at a Disney World resort, you'll also have access to Extra Magic hours. These early or late opportunities give resort guests extra time at the parks. Find out which parks offer Extra Magic hours during your trip and schedule your itinerary around those times.
Download the My Disney Experience App
Every aspect of your Walt Disney World® vacation for adults can be hooked up to the My Disney Experience App. From your park tickets to dining times and park photos, your entire vacation is at your fingertips.
Use the app to manage your reservations and tickets as well as look up wait times for rides throughout the theme parks. And, you can also track Walt Disney World® bus transportation, too. No matter what you need, the My Disney Experience App has the answer.
Go Ahead. Meet the Characters!
No one said adults couldn't meet their favorite Disney characters. If you want to meet Donald Duck, Peter Pan, Rapunzel, or any of the other classic characters, go for it.
To navigate the meet and greet process, we've put together this helpful guide.
Book a Walt Disney World® Vacation for Adults
Before you go visit Mickey and Minnie Mouse, here's one last piece of advice.
Bundle your Disney World tickets with a hotel (whether on-property or off-site) for extra discounts! There's nothing better than saving on a Walt Disney World® vacation!
Have Any Disney World Adult Vacation Tips to Add to Our Guide?
Let us know in the comments below!