Researching Disney World vacation packages? If so, you've probably realized staying on-property at a Disney World Resort hotel is the best way to fully experience all that Disney World has to offer. There is a range of resorts to choose from, including Disney World value resorts, moderate resorts and even deluxe places to stay. Which hotel is perfect for you and your family?
Best Disney World Value Resorts
If a budget is key to your vacation planning, Disney World value resorts are an easy choice. They offer a lower price point, yet still boast the Disney resort benefits guests love. The best two value resorts are:
Be surrounded in the artistry, enchantment, and magic of Walt Disney and Disney•Pixar movies. Stay at a Disney Resort hotel that invites you to explore the storybook landscapes seen in such classics as Finding Nemo, Cars, The Lion King and The Little Mermaid. From delightfully themed family suites to wondrously detailed courtyards, Disney's Art of Animation "draws" you and your family in to become a part of some of your animated favorites.
Experience the unforgettable fads of the 1950s through the 1990s all over again. From yo-yos and Play-Doh® to Rubik's Cube® and rollerblades, this Resort hotel salutes the timeless fashions, catch phrases, toys, and dances that captivated the world through the decades.
Guests can enjoy the 1960s-themed Hippy Dippy Pool, 1950s-themed Bowling Pool or 1990s-themed Computer Pool, on-site shopping and dining, complimentary movie screenings under the stars, a video arcade, and more.
Best Disney World Moderate Resorts
Moderate resorts expand guest amenities, offer larger rooms and have more elaborate theming than value resorts. Some of the best moderate resorts include:
Discover a place where simple pleasures flourish and Southern hospitality abounds. From the stately white-column mansions of Magnolia Bend to the quaint backwoods cottages of Alligator Bayou, delight in this picturesque Resort hotel that evokes the romance and tranquility of the rural Louisiana Bayou. Located near Epcot and Typhoon Lagoon, Port Orleans not only immerses guests in the antebellum south but provides easy access to Disney theme parks.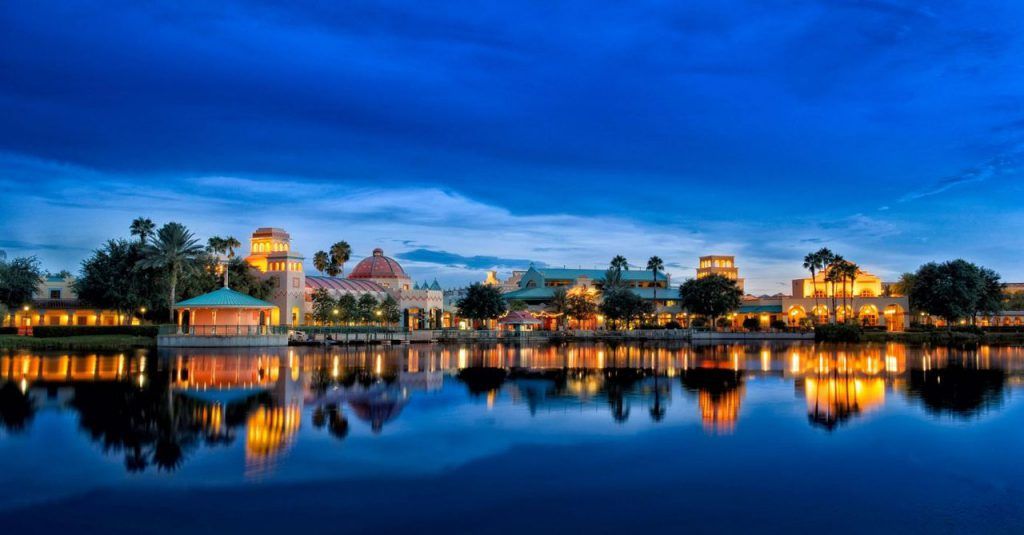 Relive the romance of Spanish-colonial Mexico as you follow in the footsteps of explorer Don Francisco de Coronado at this Resort hotel. Find your own mythical city of gold in a Southwestern-themed haven of brightly colored Casitas, rustic Ranchos and beachfront Cabanas encircling a glimmering 22-acre lake.
Each accommodation provides a unique escape and a welcoming home away from home. On-site restaurants like the Mayan Grill have a flavorful menu, while libations at Rix Lounge and the Dockside Bar melt the day away.  A quiet pool is an ideal spot for adults to relax, but if you want a bigger thrill head to the Mayan temple themed pool.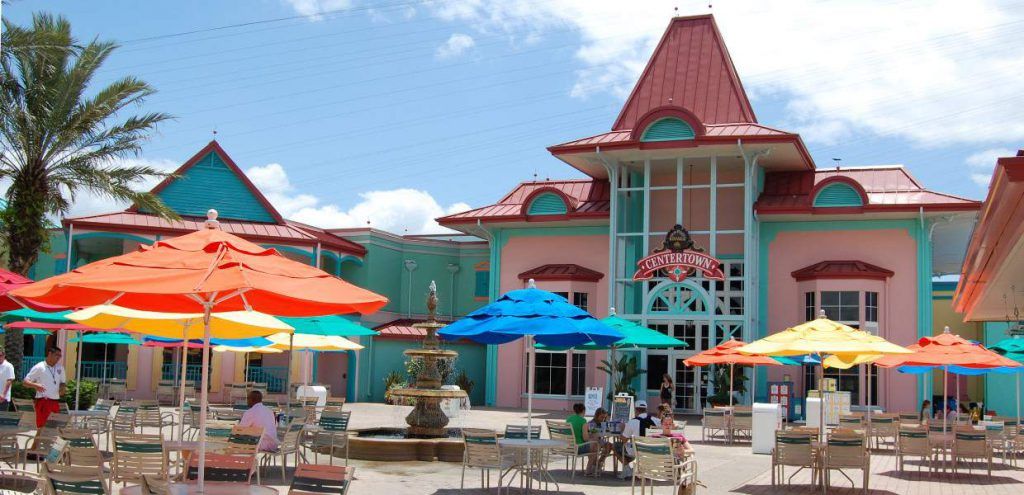 A tropical paradise built around 45-acre Barefoot Bay, this Resort hotel brings the Islands to you with swaying palm trees, white-sand beaches, and colonial architecture. Six villages—Trinidad North, Trinidad South, Martinique, Barbados, Aruba and Jamaica—host colorful Guest rooms, some pirate-themed! "Island-hop" as you explore 200 lushly landscaped acres, or simply enjoy lazy days soaking up the sun in a hammock.
Best Disney World Deluxe Resorts
Unique theming, stunning décor, imaginative dining, and superior service are highlights of Disney World deluxe resorts. When you stay at one of the deluxe options, you can rest easy knowing every last detail is covered. Top deluxe resorts offerings are: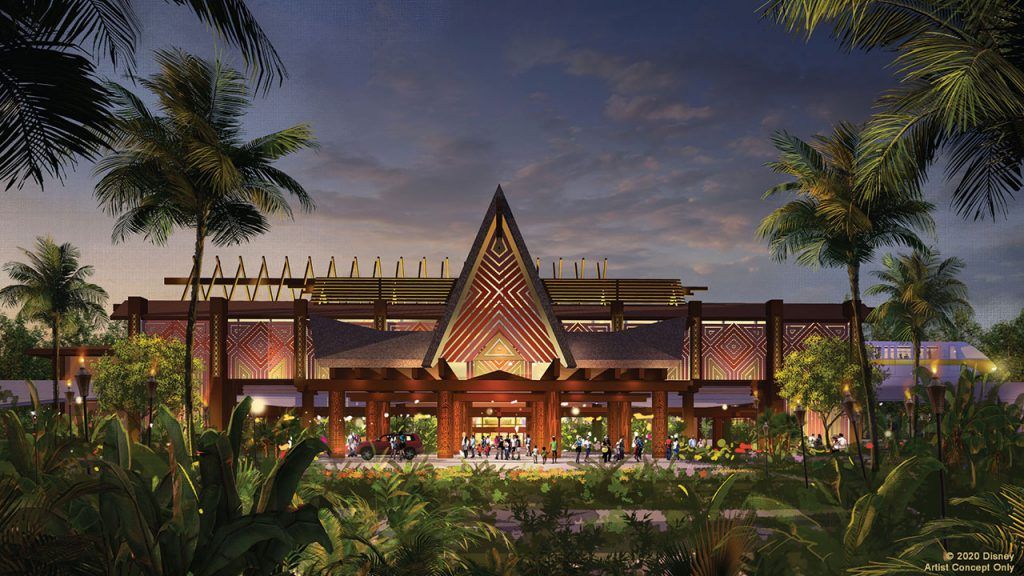 Celebrate the spirit of the South Pacific at this oasis of tropical palms, lush vegetation, koi ponds, and white-sand beaches. From moonlit nights on our torch-lined waterfront to the exotic tastes of world-class restaurants, discover the signature tropical ambiance that's made Disney's Polynesian Village Resort a favorite Disney destination since 1971.
Step into the heart of Africa at this magnificent Resort hotel. Inspired by the traditional African kraal, the horseshoe-curved design provides spectacular views of 4 lush savannas that over 200 hoofed animals and birds call home. Delight in dazzling pool areas, exciting animal programs and one of the largest collections of African art in the United States as you experience your own African safari adventure with a touch of Disney magic.
Victorian elegance meets modern sophistication at this lavish bayside Resort hotel. Relax in the sumptuous lobby as the live orchestra plays ragtime, jazz, and popular Disney tunes. Bask on the white-sand beach, indulge in a luxurious massage and watch the fireworks light up the sky over Cinderella Castle. Just one stop to Magic Kingdom park on the complimentary Resort Monorail, this timeless Victorian-style marvel evokes Palm Beach's golden era.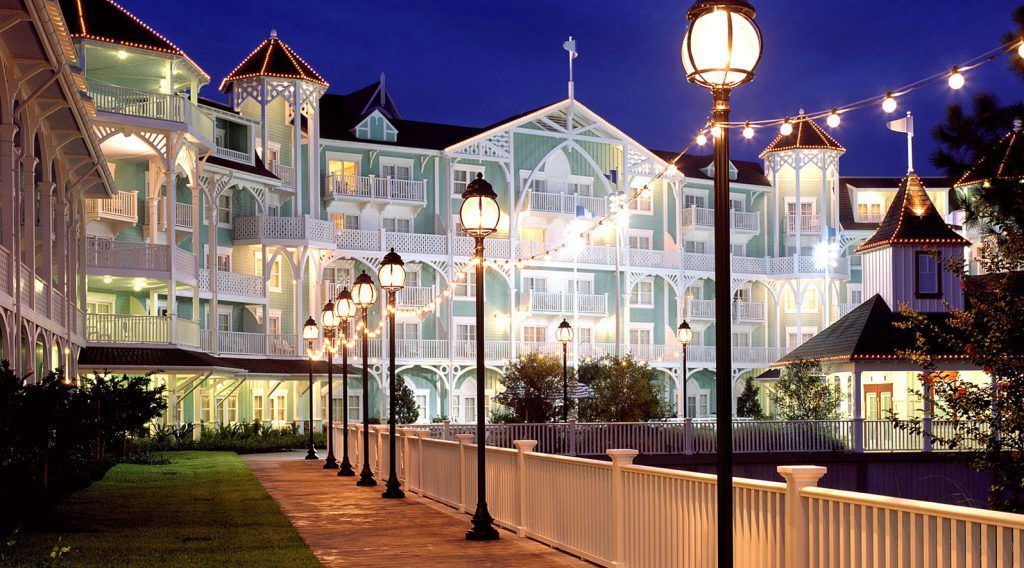 Discover the casual elegance of this charming, New England-style Resort hotel. Savor exquisite dining, and explore the pools, lagoons, and spas of Stormalong Bay. Sail around Crescent Lake on a rented mini-powerboat, and experience the luxurious comfort of a Club Level Suite. Sharing many amenities with its more formal sister, Disney's Yacht Club Resort, Disney's Beach Club Resort is walking distance to Epcot and a convenient boat ride to Disney's Hollywood Studios.
Experience the charm and whimsy of turn-of-the-century Atlantic City at this waterfront Resort hotel. Make a splash at Luna Park Pool and delight in a massage at the state-of-the-art fitness center. Discover carnival games, unique dining and exciting nightlife on the Coney Island-style boardwalk. Strung like saltwater taffy along the shimmering Crescent Lake, Disney's BoardWalk Inn is located within walking distance to both Epcot and Disney's Hollywood Studios.
Discover the Best Disney World Resorts
These are our top picks for the best Disney World Resorts. Do you have a favorite? Whether you're traveling to Walt Disney World with family, solo, or for an adult getaway, these resorts make it easy for you to enjoy all this magical place has to offer.