From the moment you board Disney's Magical Express at the airport to the second you enter any of the four theme parks, Hidden Mickeys are all around you.
Everyone knows Disney World is filled with an endless supply of magic. There are surprises around every corner, nostalgic and new characters roaming about, and memories to last a lifetime.
What you might not know, however, is that there are strategically scattered Hidden Mickeys in Disney World. So you never know when you'll come across one of the iconic Hidden Mickeys Disney World!
While I won't spoil every Disney World Hidden Mickeys surprise. What's the fun in giving you the entire list of Hidden Mickeys in Disney World? You'll want to find all Hidden Mickeys for yourself!
But this Hidden Mickey guide will help you spot as many as you can during your Orlando family vacation.
What are Hidden Mickeys Disney World?
Have you ever looked at something and thought it appeared to resemble something else? That's exactly what the Disney Imagineers thought when they began placing Walt Disney World Hidden Mickeys in Epcot's park design in the late 1970s.
Originally, Epcot was supposed to include alcohol, and therefore, Disney characters could not be correlated with the beverage and would not be incorporated into the park. Thus the secret Mickeys at Disney World journey began.
The Imagineers took this rule as a challenge and secretly incorporated Mickey Mouse's silhouette throughout the theme park.
What started as an inside joke between Disney World's employees spiraled into a worldwide phenomenon. As a result, the Disney Imagineers are placing Hidden Mickeys at Disney World parks and ride designs to this day.
That circular arrangement of flowers? A Hidden Mickey. An odd flooring layout? It could be a Hidden Mickey! A wall mural? Might have a Hidden Mickey. Disney World Hidden Mickeys can be classified as any of the following:
Mickey's head and ears
A classic Mickey full-body silhouette
A side profile of the famous mouse
Mickey ears
Disney Imagineers and theme park fans say a true Disney Hidden Mickey is not meant to be immediately noticed or obvious. An image of Mickey Mouse would not qualify. Instead, you can typically find them in decor, rides, or areas where Mickey Mouse would not be found.
How Do I Find Disney World Hidden Mickeys?
The easiest way to spot these sneaky, Hidden Mickey Disney World silhouettes is to simply look around! But, if it was too obvious, try again—those Mickeys are purposefully part of the decor or theme.
The thrill of finding Mickeys is that you never know where they'll appear. Here are a few famous examples to get your scavenger hunt started:
Hidden Mickeys Magic Kingdom
Haunted Mansion
Who knew Magic Kingdom Hidden Mickeys would be so spooky? Look at the table arrangements for an excellent surprise in the Ballroom scene! Also, don't miss the grim reaper in the graveyard scene. He appears to be a fan of Mickey Mouse, as well.
Seven Dwarfs Mine Train
Before the big climb, look at the right side of the ride. You'll notice a gem formation that resembles a Mickey Mouse silhouette. It's a quick one, so don't miss it!
It's a Small World
Hidden Mickeys run amok in the It's a Small World ride. You're bound to notice at least a handful. One of the most popular Hidden Mickeys is found on the elephant's left side.
Epcot
Soarin'
While your senses are heightened throughout this ride, don't miss the final scene. As the fireworks explode over Spaceship Earth, you'll see a familiar face appear!
Landscaping
Walt Disney World is notorious for its pristine landscaping. While exploring the World Showcase in Epcot, be sure to take an extra look at the shrubbery, flower arrangements, and more (especially at the Living with the Land attraction). You never know where you'll find a Disney World Hidden Mickey.
Test Track
Be on the prowl while waiting in the line queue. Washers, car parts, hoses, and more all form Hidden Mickeys throughout your wait. Keep your eyes open (if possible) while on the ride too! A few more Hidden Mickeys are waiting for you along the track.
living with the land
Disney's Hollywood Studios
Rock 'n' Roller Coaster
While there is an unconfirmed rumor that the entire roller coaster track is a Hidden Mickey, take a look at the tile floor before boarding the ride. If you're in the right place, you'll find a Mickey Mouse silhouette or two.
Tower of Terror
Look closely at the little girl before the first drop. She may or may not be carrying an old Mickey Mouse doll!
Toy Story Midway Mania
Look at the shape of the frames where Mr. Potato Head, Slinky Dog, and Bullseye are placed. Notice a familiar outline? Keep an eye out for other Disney World Hidden Mickeys throughout the line queue as well.
Animal Kingdom
Rafiki's Planet Watch
For the ultimate Hidden Mickey hunt, Rafiki's Planet Watch is the place to go. With approximately 25 Mickeys scattered around the area, you're bound to find at least a few.
Conservation Station
Take a look around Conservation Station, and you just might discover a few Mickey side profiles and silhouettes are lurking.
Festival of the Lion King
Look closely at the show decorations and props. You'll find a few Hidden Mickeys if you stare long enough!
Disney World Hidden Mickeys are Everywhere!
Hidden Mickeys aren't reserved solely for the parks. Take a stroll around your hotel, resort, restaurant, and Disney Springs to see what you can find. I bet you'll be pleasantly surprised.
Use these tips to help spot Hidden Mickeys throughout all of Walt Disney World parks and resorts:
Make a Game Out of It
Sure, some books and apps will tell you where Hidden Mickeys are. But that takes all the fun out of it! Make it a game to see who in your group can find the most Hidden Mickeys during your trip. Use these rules to make it a fair match:
It must be a true Hidden Mickey. Not part of the ride or decor.
Participants must take a picture as proof.
Keep one score sheet so no one can cheat!
Will you get a high score and find the most Hidden Mickeys during your Disney World vacation?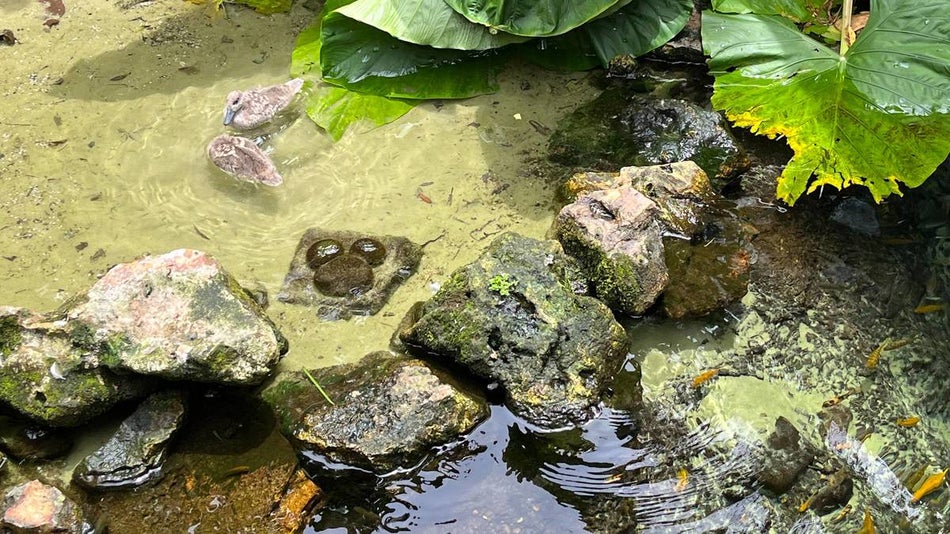 Keep Your Imagination Alive
Remember, Walt Disney World is full of magic and imagination. It helps to keep an open mind and let your imagination run wild. Have your eyes peeled for signs, decor, landscaping, menus — Mickey could be hiding anywhere!
Don't Forget to Have Fun
While a Hidden Mickey hunt can get competitive, remember to have fun while at the happiest place on Earth! Some times you can find a friendly cast member who's willing to point you in the right direction.
Plus, if you're relaxed and having a good time, you just might find Hidden Mickeys without even thinking about it!
Where Will You Spot Disney World Hidden Mickeys?
Have you found one of the ever-elusive Hidden Mickeys during your trip to Disney World? Let us know in the comments.