But if you've never been to the islands before, the thought of planning a trip to Hawaii for first-time visitors can be daunting.
Fortunately, this guide will tell you everything you need to know about organizing the perfect Hawaiian getaway before you go.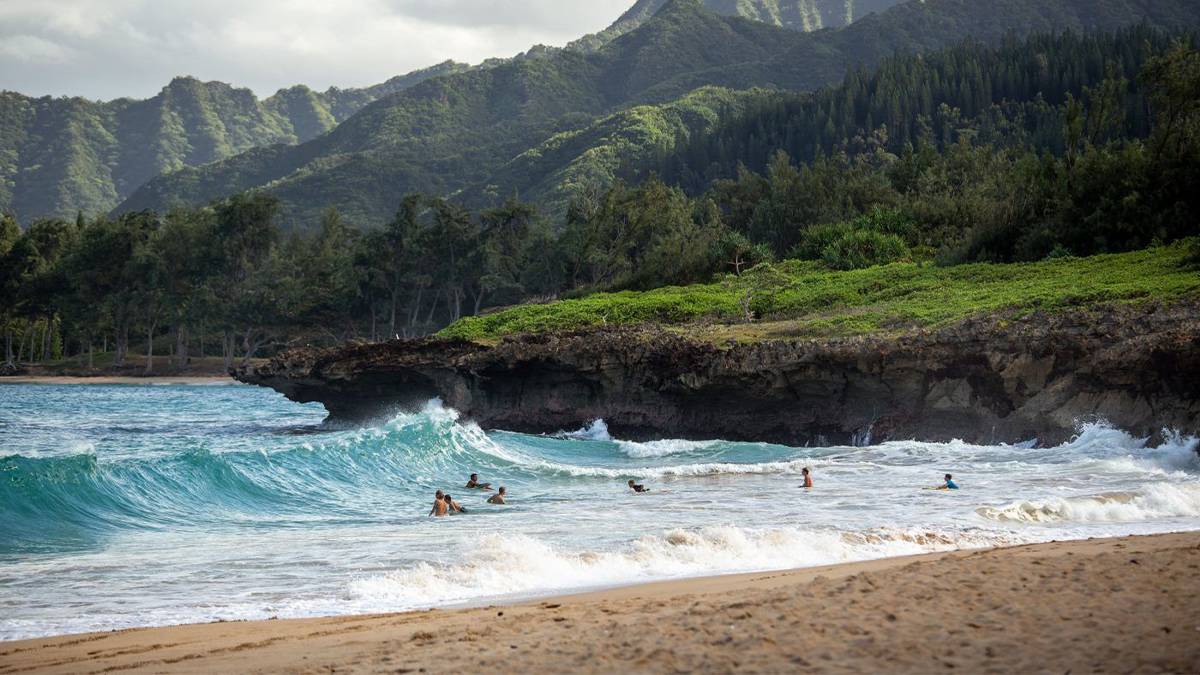 Hawaii for First Time Visitors: 8 Things to Keep in Mind
Island Hop or Stick to One?
When jetting off to Hawaii, you have the option of visiting one island or multiple. The first five islands are the most popular and frequented by travelers. Hawaii is made up of the following islands:
The Big Island of Hawaii
Maui
Oahu
Kauaʻi
Molokaʻi
Lānaʻi
Niʻihau
Kahoʻolawe
There are several pros and cons for staying on one island, as well as for island hopping.
Pros of Choosing One Island
No inter-island flights required
Easy itinerary planning
Able to immerse yourself in the island's culture, history, and activities
Less chaotic itineraries
Simple transportation plan
Cons of Visiting One Island
You will have to visit Hawaii again to experience the other islands (To be fair, is this really a negative?)
Limited to the offerings of the island
Advantages to Island Hopping
Able to experience as much of Hawaii as possible in your vacation time.
The opportunity to see the differences and similarities between the islands.
Ideal for those who may not have the opportunity to return in the near future.
Disadvantages to Island Hopping
Pricey due to need for inter-island flights.
Less time on each island means you'll miss some experiences and destinations. This leads to a hectic schedule.
If you're visiting Hawaii for the first time, I recommend selecting a single island for your vacation. This allows you to plan out a robust itinerary, relax, and experience the island to the fullest.
Find Out Which Island is Right for You
Each Hawaiian island boasts an individual, unique landscape, culture, history, and a variety of attractions.
For example, Oahu is home to a multitude of tourist attractions including luxury shopping, Waikiki Beach, Kualoa Ranch, and more. Kauai, on the other hand, is ideal for those who enjoy exploring the rugged outdoors.
Use our guide to the Hawaiian Islands to determine which islands are best for your vacation!
Have a Budget in Place
One of the most important Hawaii for first-time visitors tips is to set a budget and stick to it. Between flights, accommodations, food, and fun, it's all too easy to rack up a hefty bill while on the islands.
At first, you may not believe it's possible to visit Hawaii on a budget. Au contraire. It's doable!
With a bit of insight, organization, and steadfast will, you can piece together a travel budget that accommodates your specific dates, activities, and more. This quick guide will show you how!
Once you have your budget in place, you can begin making reservations for your trip.
Book Your Hotel and Flights ASAP
The two most important reservations to make are for your flights and hotel room. These prices can fluctuate and you want to make sure you get the best deal possible.
If you're not 100% ready to make a purchase, set an alert for any changes in the price. This will notify you as soon as the price for a flight or specific hotel drops!
When looking at flights, consider flying at an off-peak time for the best rates. Additionally, consider planning your trip to fly into and/or out of the islands during the middle of the week for the lowest prices.
Hawaii is also home to a wide range of hotels. From 5-star luxury resorts to affordable hotels, you'll easily find an option that suits your budget. Remember to bundle your chosen hotel with your tour, activity, or luau tickets for huge savings from Tripster, too!
Create an Itinerary
While it may be tempting to ditch the schedule and relax on the beach all day, that admittedly gets old fast. Instead, fill your Hawaiian vacation with activities, attractions, food, and more.
Having a set (but still flexible) itinerary will keep you active throughout your trip, which leads to more lifelong memories!
After you've chosen an island, take some time to research the available activities and start putting together a rough itinerary. Popular things to do in Hawaii include:
Snorkeling
Surfing
Hiking
Food Tours
Museums & Cultural/Historic Landmarks
Luaus
Ziplining
Helicopter Tours
Horseback Riding
Whale Watching
With so much to do on each island, you may find yourself having to pick and choose between activities!
Book Activities Before You Go
A common Hawaii for first-time visitors mistake is to wait until you're on the island to make activity reservations. By this point, other vacationers will have already made their tour reservations, purchased activity tickets, and arranged transportation, if necessary. Meaning, you'll be left out!
And, if you rely on a concierge service to book last-minute activities, you'll pay top dollar for your tickets. Naturally, you want to avoid that as much as possible and stick to your Hawaii vacation budget!
Scroll through Tripster's list of exciting activities, tours, and fun on the Hawaiian Islands and place your ticket order ASAP!
Know What to Pack
While most of your Hawaiian vacation will be sunny and in the mid-80s, other times may be chilly and rainy depending on the forecast. And, certain activities (like climbing to the top of a volcano at Hawaii Volcanoes National Park) may lend themselves to specific types of outerwear.
Knowing what to pack for your Hawaiian getaway is key. After all, you don't want to spend your travel budget buying forgotten items like reef-safe sunscreen and flip flops! Use our Ultimate Hawaii Packing List to put together your suitcase.
Have a Plan to Get Around
Sure, you can rent a car to get around your island of choice. But that may not be the best mode of transportation for the island or your budget.
For instance, Oahu has some of the worst traffic in the country. Skip spending your vacation by the wheel and rely on the island's phenomenal (and affordable) public transportation system or ride-sharing services.
Before you go, do a bit of research on your chosen island and determine the best way to get around. If it is via rental car, do even more research to ensure you purchase the right type of insurance for your excursions.
What Tips Would You Give to Hawaii First-Time Visitors?
Let us know in the comments below!