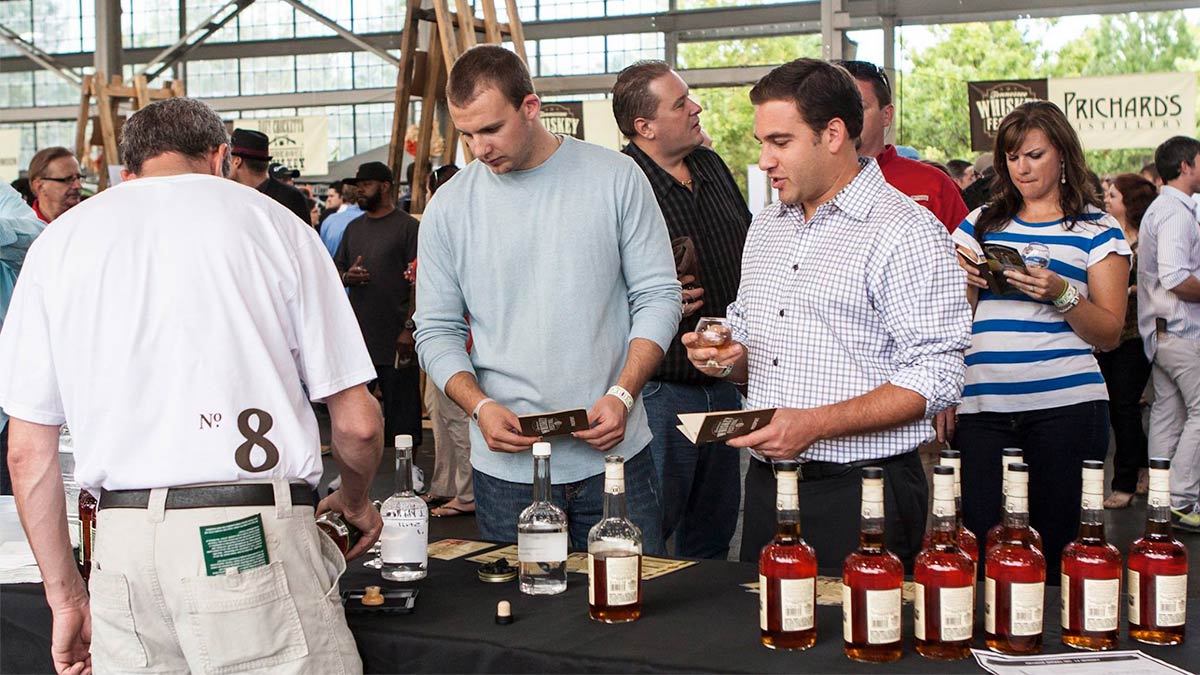 Every year, Tennessee Whiskey Festival brings together whiskey connoisseurs and local distilleries to celebrate the state's spirit. Come join and celebrate the water of life with your fellow enthusiasts!
Over a dozen exhibitors from various regions will be there to introduce new releases or sample their drinks. Get ready to taste rare whiskeys and find new favorites. Beyond the special tastings, there will be additional activities like live concerts and talks.
Date
Tennessee Whiskey Festival distills on September 24, 2022. 
Location
Located at the historic Chattanooga Choo Choo in Glenn Miller Gardens.
Tickets
The tickets can be purchased here once available.
Covid-19 Information
Guests are advised to wear face masks when in crowded areas.
Other Attractions in Tennessee
Tennessee offers historical sights and sightseeing opportunities. From full-day outings to quick trips, these other attractions can make your visit memorable:
Experience Tennessee Whiskey Festival
There's nothing like sipping your favorite drink while listening to sick beats. Do that and more at the Tennessee Whiskey Festival!
This day-long celebration dedicated to whiskey and merriment showcases craft distilled products from other regions. There will be several international brands as well to display their offerings, so you can taste an array of craft distilled drinks. Plus, there will be plenty of food on hand to partner with your whiskey.
Now in its 8th year, it includes more activities like panel discussions. So, gather your friends and learn from the best mixers. Talk to the brand owners and ask questions as well.
Celebrate with the community united by their love of craft spirits.
Also, you can extend your trip into a full Chattanooga vacation.