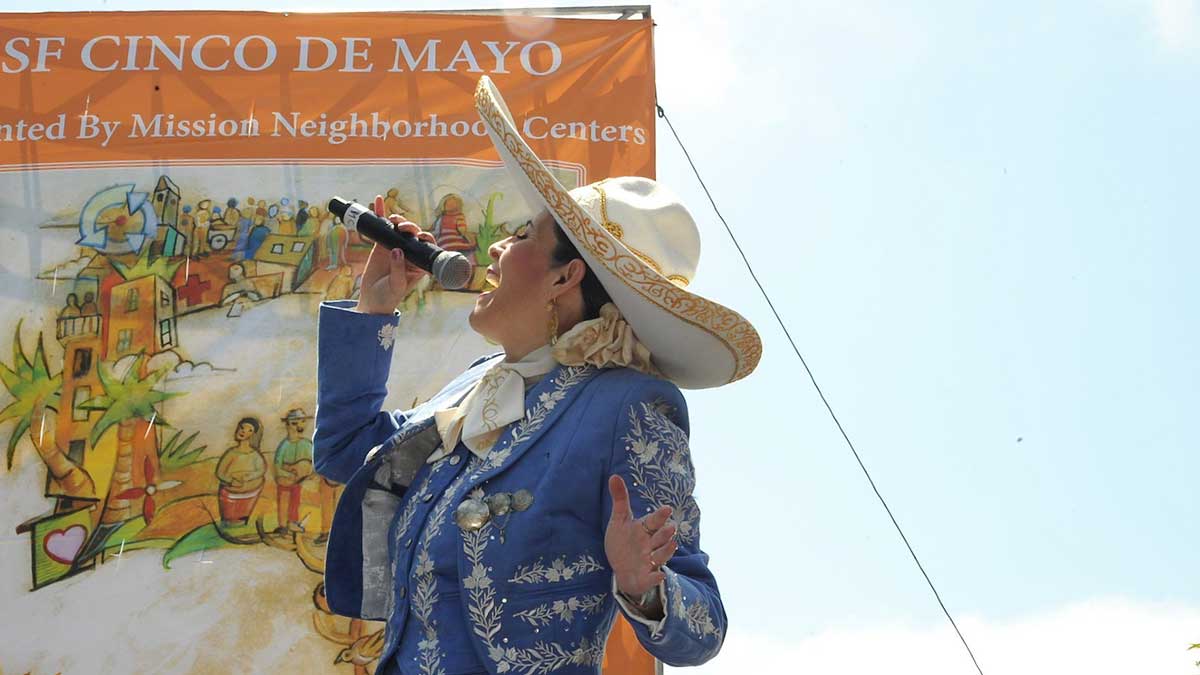 It's time to put on your sombrero and get ready for the ultimate Cinco de Mayo San Francisco fiesta in the Bay Area!
Whether you're a local or lucky enough to be visiting the city for the holiday, San Francisco is one of the best places to celebrate all things Mexican. Fill your stomach with authentic cuisines, including hand-pressed tortillas, tacos, and fajitas.
Related Post: A Weekend in San Francisco: How to Plan the Perfect Trip
Then, wash it all down with tasty antojitos and margaritas. The entire neighborhood explodes with entertainment from mariachi music to parades at this event. So, mark your calendar!
Follow along as we give you an idea of the lively Cinco de Mayo San Francisco.
Cinco de Mayo Tickets
Cinco de Mayo SF is free and open to the public.
Nearby Hotels and Lodging
Is there anything better than resting your head in an ultra-comfortable bed? Get some rest and relaxation after a day of partying at any of these Tripster hotels:
Other Attractions in San Francisco
Everything about San Francisco, from its vibrant dining scene to its breathtaking sights, screams adventure. Explore the tastes, such as sourdough bread and clam chowder, alongside the views, such as eclectic architecture and the Golden Gate Bridge!
After the Cinco de Mayo or Battle of Pueblo celebration, be sure to swing by some of the city's top area attractions:
Cinco de Mayo Event Highlights
Live Bands
Music is a big part of San Francisco Cinco de Mayo, so get ready to listen up and dance to the beat. There will be dozens of known bands joining the fair, playing a variety of styles from ranchera and salsa to mariachi and meringue. Check back later for the complete band lineup.
Kids Zone
Don't let the kids miss the celebration! It'll be filled with arts and crafts vendors, magicians, and street performers. Little ones will surely have the best time playing, eating, and giggling with other kids at the Kids' Zone.
Authentic Cuisine
Mexican food takes center stage at this festival, with over 60 food vendors serving their best dishes. One of the best ways to celebrate Cinco de Mayo is with food! Expect to see all kinds of authentic delicacies, including taquitos, rellenos, rancheros, burritos, and other bites.
Cinco de Mayo San Francisco Venue
The Cinco de Mayo event stretches between 21st and 24th Streets on Valencia Street, San Francisco CA.
Cinco de Mayo Dates 
The Cinco de Mayo celebration takes place on Saturday, May 6, 2023.
Experience Cinco de Mayo San Francisco
San Fran pulls out all the stops when it comes to its Cinco de Mayo celebration. Swing your hips to mariachi music, munch on all the Mexican food you can, and party with the energetic crowd throughout the day.
You can even bring a blanket and picnic basket or hop aboard a Cinco de Mayo cruise SF to level up this annual tradition!
Related Post: Hop On Hop Off Bus San Francisco Discount - Your 2023 Guide
After the event, enjoy old-fashioned pub crawls to the city's many waterholes, like Hit Oyster House. The entire area is packed with activities day and night!