June 1, 2022 @ 6:00 pm

-

July 31, 2022 @ 9:00 pm

EDT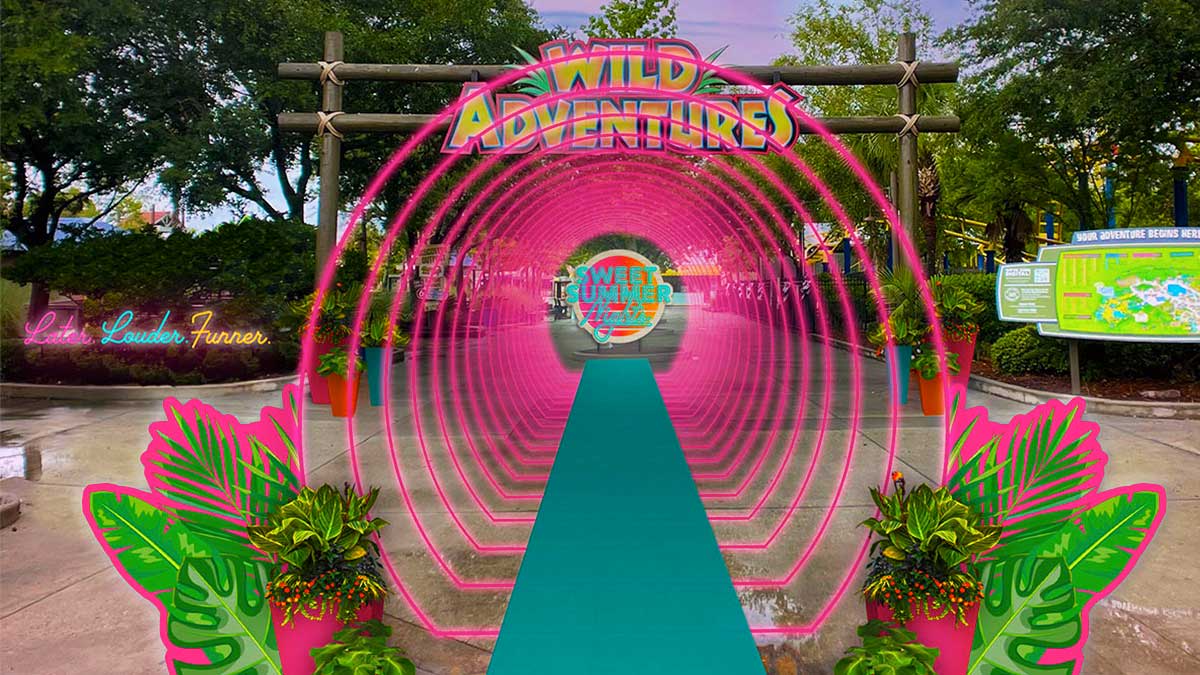 Thrill-seekers, Wild Adventures welcome you for the ultimate night out experience at Sweet Summer Nights!  
Once the sun goes down, your favorite theme park comes alive with vibrant colors and unique charm. Party and cool off at Splash Island or pump your adrenaline at the family-friendly rides. Don't forget to indulge in local treats and witness the dazzling fireworks.
Date
Sweet Summer Nights runs every Friday evening in June and July. The attraction is from 6 PM to 9 PM.
Tickets
Sweet Summer Nights is included with your Wild Adventures Theme Park season passes.
About Wild Adventures
Wild Adventures is a Georgia gem. This zoological theme park boasts 170 acres of live shows, first-class thrill rides, and animals. Watch live animal shows and strap in for some thrilling drops and flips. Then, have a blast at the water park.  
Covid-19 Information
Face masks are optional for employees and guests, regardless of vaccination status.
Wild Adventures Packages and Other Area Attractions
Check out the natural beauty and irresistible appeal of Georgia with these other attractions:
Experience Sweet Summer Nights at Wild Adventures
Wild Adventures will extend its park hours each Friday night in June and July, allowing everyone to enjoy a vibrant nightlife like no other.
Whether you wish to experience an adrenaline rush or get amazed by the wonder of nature while under the stars, you will surely enjoy every minute at Sweet Summer Nights.
Splash, slide, or groove to live music at Water Edge. Get ready for water-filled fun activities and a live DJ at Splash Island. Then, be awestruck by the beautiful fireworks display.
Don't forget to meet some of your favorite nocturnal animal friends. You'll never have a dull moment here!
Grab your tickets now. You can turn your visit into a complete vacation with a Wild Adventures vacation package.
Related Events