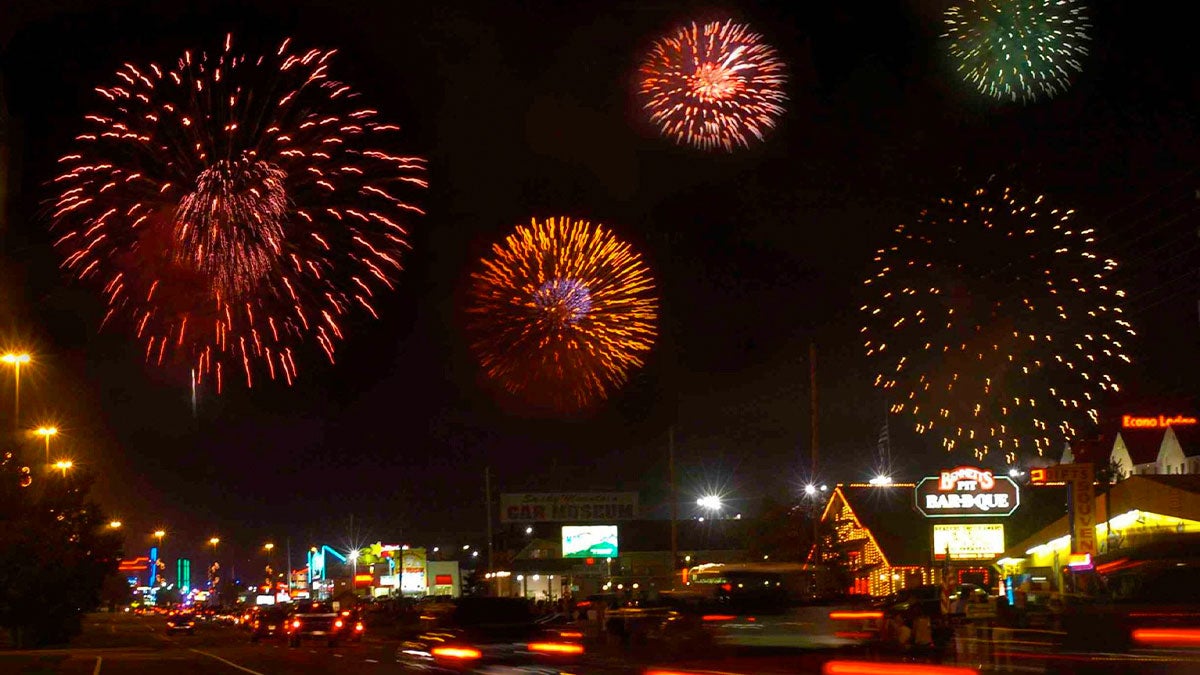 Every year, Pigeon Forge Patriot Festival makes its 4th of July celebration a full-throttle bash. Join the crowd at this family-friendly event filled with programs, concerts, and fireworks displays.
Red, white, and blue festoon Patriot Park on Independence Day, creating a festive ambiance. Flock to the area and enjoy a holiday with entertainment and activities. Salute veterans and our fallen soldiers who have made the ultimate sacrifice for America at the Tribute. 
Then, watch iconic artists on stage, including the Grammy-nominated singer Josh Turner. Of course, you shouldn't skip the grand fireworks display.
Date and Hours
Pigeon Forge Patriot Festival happens on July 4th, 2022.
4:00 PM - Welcome / Veterans Tribute
4:15 PM - Pigeon Forge Community Chorus Patriotic Salute
5:20 PM - Liquid Velvet, classic/progressive rock cover band
6:45 PM - Swamp River Revival, Creedence Clearwater Revival cover band
8:30 PM - Josh Turner, Grammy-nominated American country and gospel singer
9:50 PM - Fireworks grand finale
Location
Located at Patriot Park right along Old Mill Square.
Covid-19 Information
Guests are not required to wear face masks but are recommended, especially when in crowded areas.
Other Attractions in Pigeon Forge
When in Pigeon Forge, you don't have to pick between nature and adventure. Get the best of both with these other attractions:
Experience Pigeon Forge Festival
Award-winning performances, patriotic activities, and iconic fireworks show make Pigeon Forge a must-visit destination this Independence Day.
Soak in the fresh air and lush greens of the Patriotic Park as you listen to live performances of Liquid Velvet, Swamp River Revival, and Josh Turner.
Little ones can play games and take part in family-friendly programs. Then, save your spot and enjoy the incredible pyrotechnic display that concludes the festival.
Also, you can make a vacation out of it with a Pigeon Forge package.
Related Events