June 18, 2022

-

June 19, 2022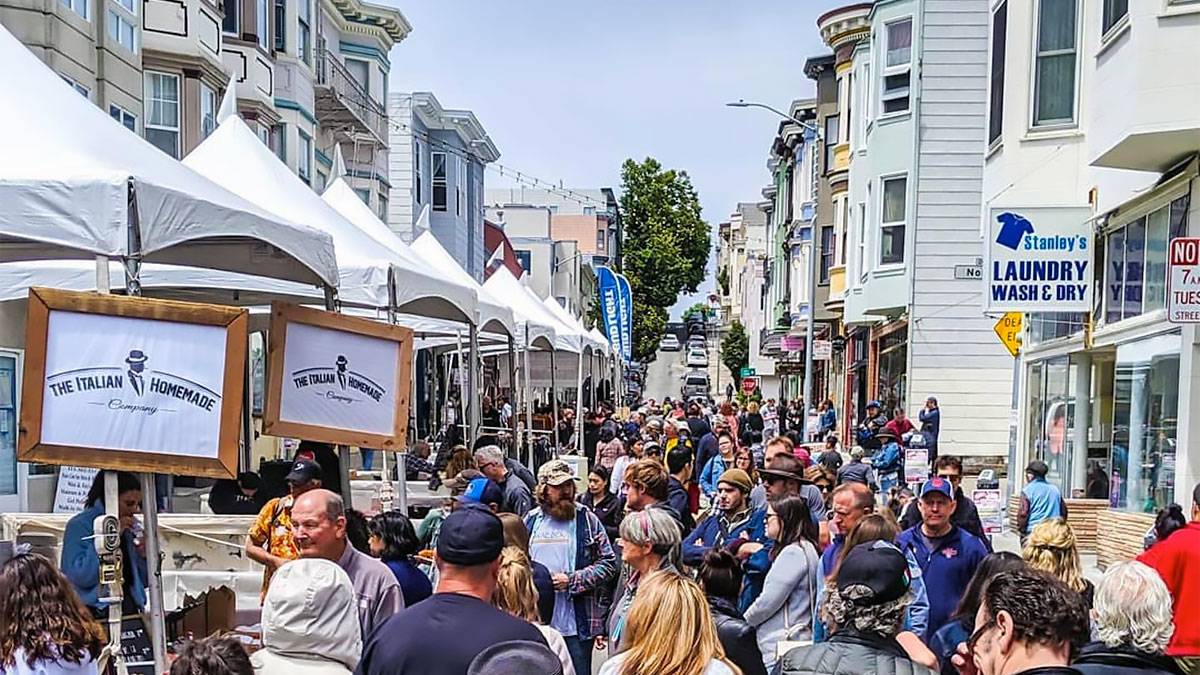 Soak in the colorful presentations and good vibes at the North Beach Festival, one of the country's original street parties! Let loose and indulge in live music, spectacular art pieces, and local cuisines.
There's no Northern Californians party quite like the North Beach Festival. Heading for its 66th year, this outdoor street celebration is bursting with the hottest music and entertainment set on multiple stages.
Visit over 20 irresistible food booths and interactive 125 arts and crafts sections. All proceeds from this event are granted to local charities.
Dates and Details
June 18th, 2022: 10 AM to 6 PM
June 19th, 2022: 10 AM to 6 PM
Live Music
Listen to the floor-hitting live music and bust a move at this festival. Head to two main stages along Columbus Avenue or Maker's state at Grant and Filbert Streets.
Italian Street Painting
Watch Vallejo Street turns into a giant, colorful canvases for local Bay area artists.
Kids Chalk Art Area
Bring your kids and let them create fantastic, creative street chalk art. Head to Vallejo Street between Grant Avenue and Columbus for this attraction.
Tickets
North Beach Festival is free of admission.
Covid-19 Information
Guests are not required to wear face coverings while indoors.
Package Your North Beach Festival Tickets
Thinking of hitting all the sprawling outdoor spots in the Golden City? Then, bundle your tickets with these other attractions and hotels:
Experience North Beach Festival
As one of the first original street festivals in the country, North Beach Festival is an exciting celebration that grows larger and stronger every year. Taste new cuisines and witness how local artists turn the streets into an outdoor gallery.
Then, shop for souvenirs at the arts and crafts booths. Meanwhile, you can make a vacation out of it with a San Francisco package.
Related Events