One day I was walking home after work and a driver drove through a stop sign. In the blink of an eye, I thought my world was ending but when reality settled in a few days later, I thought that my trip to Disney World was going to be too.
Follow along to discover how the Disney World disability pass works and how it may be able to help you!
With so much of the trip is non-refundable, I reached out to the Walt Disney Company via email (you can also call 407-560-2547) to help determine if we should still take the trip or if canceling and losing thousands of dollars would be better.
The Disney Disability Services team was very patient with me as I slammed them with questions; after all, being disabled was new to me, and while I knew that Disney was disability friendly, I just did not know to what extent.
During the conversations, I learned that you could visit any of the Disney Parks with a wheelchair or scooter and rent a mobility device at the park you are visiting that day.
While that information is helpful, I brought my wheelchair because rented mobility devices are not allowed to leave the park from which they were rented. I needed to use my chair outside of the various Disney parks, so that would not be feasible.
The Cast Members also informed me of the DAS system and helped me note on my hotel reservation what accessible items I required in my room (the notes on file were not followed, but that is a story for another time!). The Disability Access Service (das) makes planning a Disney Vacation easy!
What Does DAS Do
The DAS system allows people who cannot wait in standby queue lines to technically skip the line. The DAS system is an electronic queue, so while you do not physically wait in line, you have a set return time that is about as long as it would take you to go through the Standby Line.
Since it uses the same standby wait time estimate, look at the wait time and then add it to the current time to get an estimate as to what your DAS return time for that attraction will be.
If you have been to Walt Disney World or Disneyland recently and think this sounds familiar, then you may have used it on Ratatouille in France Pavilion, EPCOT, or Rise of the Resistance in Galaxy's Edge. There are also rides available at Hollywood Studios.
Psst.. interested in reading more about Disney's iconic thrill rides? Check out Best Disney World Thrill Rides: 13 Adrenaline-Inducing Experiences and Best Rides at Disney World - 19 You Should Try on Your Vacation.
A Bit of DAS History
Back in 2015, I was a travel agent when Disney changed their Disability system from allowing people with visible disabilities to jump the line automatically to the DAS system.
This change was partly due to people with disabilities hanging around outside of the parks and waiting for people who did not want to wait in line to hire them for the day.
You got to skip the line; they got to go to Disney for free and make some money; win-win for everyone. However, long story short, Disney quickly caught on.
Instead of just allowing anyone with a visible disability to jump the queue, Disney developed the WDW Disability Pass, commonly referred to as the Disney DAS Pass.
DAS and Genie Plus are very similar. Remember the old Fastpass system? (now the Genie & Genie+ depending on the ride), You pick a ride, scan your wristband, and join the Fastpass / Genie line at the reserved time instead of the Standby Line - more on this later.
What Qualifies for a Disney Disability Pass at Disney World
Before we get into how you can get a DAS pass Disney World, a really good place to start is at the beginning. 
What disabilities qualify for DAS at Disney World? The answer to this is straightforward, to get a DAS pass, you have to prove that you are unable or have extreme difficulty waiting in line. Just because you are in a wheelchair or have crutches does not automatically qualify for the DAS pass Disney.
What to Say to get a DAS Pass
A wheelchair is just a seat with wheels, so you should have no problem waiting in line right? This was the boat that I was in. Just because I was in a wheelchair did not mean I needed a DAS pass.
I had to explain my reasoning to the Cast Member, who then decided if I qualified. 
How to qualify for Disney Disability Pass
Before COVID, you could only apply for a DAS Disney World pass in person, but now there are two ways you can do this: pre-book an online appointment with a Cast Member, or you can visit Guest Relations physically in any of the Disney Parks.
How to Get a DAS Pass at Disney World
Physically Signing up for the Disney World Disability Pass
To enroll physically, enter the park of your choice (with valid admission, of course) and head to the Guest Relations with everyone in your party.
You can find Guest Relations within all the parks just inside the park entrance (ex. City Hall in the Magic Kingdom), then you all wait in a line to prove you cannot wait in a line.
Unfortunately, the waiting-in line part at Guest Relations is not set up well for guests with disabilities. There are many guests they are trying to assist all at once. We did this route which I regret as it was such a headache. Unfortunately, this is your only option if you cannot get an appointment online.
Once I was approved, they took my photo and then scanned the MagicBands of everyone in my group; if you do not have MagicBands, they will scan your park ticket.
Pre-registering for the DAS Pass Virtually
While COVID has changed things quite a bit, you can still register for DAS in the park of your choice at Guest Relations, but Disney has made it even easier by scheduling appointments online. For the online appointment, you chat with a Cast Member who approves or denies you the pass.
These appointments can be booked a maximum of 30 days before the first day of your visit. But, no less than 48 hours before your arrival and you must have a valid theme park ticket. Another thing to note is that the person with the disability must be on the call, and a second person can be on the call with them. As a result, if you are assisting someone with the application or have a minor applying, you can be on the video call.
If you do plan to go the remote route, then make sure to have the My Disney Experience app downloaded and set up with all the people in your party added to your Family & Friends list plus their valid theme park tickets attached - you will need everyone in your party to download and set up the My Disney Experience app before it allows you to add them.
You must have this ready before your video call. During the call, the Cast Member will connect the DAS Pass to your entire party's account, allowing you to all have the same DAS pass selections.
To sign up for the remote chat, make sure you have a valid theme park ticket and the My Disney Experience App setup, and it is no more than 30 days but no less than two days before your arrival. Then, book your appointment by visiting the DAS Registration Page of Disney's website and scroll down about halfway until you see a blue "Terms and Conditions" button. You can find more information on this page with the essential items listed in point form just below the blue button.
Your DAS Party
Having your travel group on the Family & Friends in the My Disney Experience app or physically checking in with you at Guest Services is extremely important. If your party wishes to use the DAS system, they must be with the person who qualified for the DAS pass.
One big thing to note is that if there are rides that the DAS person cannot ride due to disability, height, weight, or any other possible safety issues, then neither they nor their party can use a DAS pass for these rides. You can still ride these rides if you join the Standby Line or use Genie / Genie+ (if applicable); you just cannot use the DAS. 
We attempted to circumnavigate this rule but failed. 
It seems like not every Cast Member knows the safety rules of every ride. For example, we signed up for a DAS for the Seven Dwarfs Mine Train, and the Cast Member helping us allowed it. However, when we arrived to use the pass, the Cast Member looked at me, then asked what the DAS pass was for. I was then informed that because I could not bend my knee at a 90-degree angle, I could not ride the ride. As a result, we were both turned away.
It almost happened a second time with Avatar Flight of Passage; however, there is a ride vehicle near the start of the Standby line. The Cast Member helping us was nice enough to walk over to it, and then they were able to confirm that I was physically able to ride the ride (you do not need a perfect 90-degree angle, and my shin took most of my weight) so they gave us a DAS for it.
If you do plan on trying out this ride vehicle, you will get a ton of dirty looks because people will think you are trying to skip the line, and since the line for this ride regularly is over four hours long, I completely understand it. 
How to Use the Disney World Disability Pass
Once you obtain your DAS pass, it is good for 60 days from your first day of arrival. How many DAS passes you have depends on how you received the pass. If you went with the virtual appointment, then the Cast Member would have helped you book two one-hour DAS passes per day of your trip. If you received the DAS pass at Guest Relations when you arrived, you do not have the ability to pre-book DAS passes. 
No matter which way you are using the DAS system, you do get unlimited DAS passes, but you can only book a ride if you have an available pass. If you pre-booked your DAS passes, you would have to use up both of your pre-reserved DAS passes before you can book any new ones. If you physically received your DAS pass, then once you use your first pass, you can book another one.
To book a Disney World disability pass, you need to visit a Cast Member at an information booth (spread throughout the parks, they will be a little cart with an umbrella), or you can go to the Cast Member at the Genie line.
Once there, let them know which ride you would like to book a DAS pass. They will scan your MagicBand or Park Ticket and let you know your return time. If you cannot remember your return window, refer to the My Disney Experience App.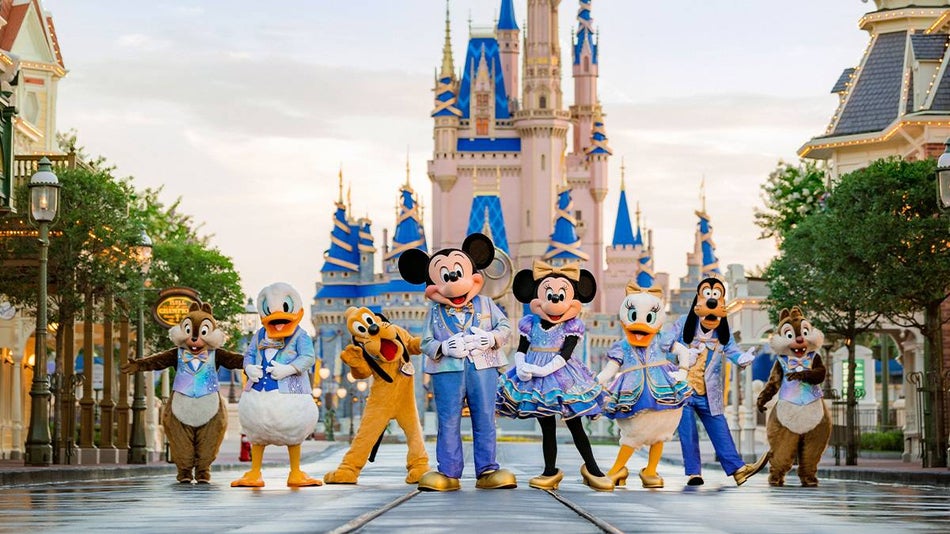 When it comes to returning, you can return any time during your ride window. Once you are at the ride, head to the Genie (formerly the Fastpass) Line, scan your MagicBand or Park Ticket, and if the Mickey Mouse head turns green, you are good to go. Once the Mickey Mouse turns green, your DAS pass is active! Now you can book another one. 
One important thing to note is not every experience is available on the DAS system. For a specific list of what individual attractions may be available, make sure to visit Disney's DAS ride listing for more information. 
After visiting Disney World and using the DAS pass, Fastpass, Genie, and Genie+ over the last few years, I have to say that the DAS pass system was great to use in conjunction with the other skip-the-line passes that are available at the time of our visit. It did make a difference in the quality of our trip, and I hope that people do not abuse this system.
Have You Used the Disney World Disability Pass?
What did you think of it? Would you recommend it?
Let us know below!