Uh oh. Have you been bitten by the travel bug? (Don't worry. Us too!) When you have the urge to travel, but not enough time for an extended vacation, weekend trips are the perfect solution.
You can pack plenty of fun and memories into a quick 48-hour excursion, especially when you spend the weekend in San Diego.
To make the most of your short time in San Diego, use our weekend itineraries and tips.
A Weekend in San Diego with Kids
When visiting San Diego with kids, you'll want to pack your weekend with kid-friendly fun that'll also entertain the whole family. Fortunately, San Diego is filled with theme parks, museums, attractions, and activities for everyone, from toddlers to teenagers and beyond.
Since you only have a little over 48 hours in San Diego, I suggest limiting your family trip to two main attractions. This way, you'll have time to experience each attraction to the fullest and won't spend your whole weekend running around.
A few of the top family destinations and attractions in San Diego include:
Or, your family can take advantage of the numerous free things to do in San Diego with kids. Go to the beach, hit the hiking trails, or explore the Torrey Pines Nature Reserve. The choice is yours!
Since you'll be visiting San Diego with kids, your hotel choice is vital. Find a hotel that not only fits your budget but is also situated in a convenient location and offers kid-approved amenities such as a pool, free WiFi, a continental breakfast, or kids activities.
Choose from family-friendly hotels in San Diego such as:
Most of all, focus on spending quality time with your family in San Diego. No matter what activities you do, you'll make lifelong memories together!
A Romantic Weekend in San Diego
Whether you're taking a short honeymoon or looking for a getaway with your sweetheart, a quick trip to San Diego is exactly what you need.
However, with so many things to do in San Diego for couples, you'll have a tough time narrowing it down to just a few activities. Plan your weekend carefully to include fun activities and also plenty of downtime for the two of you.
During your weekend trip, schedule time for sweet activities like:
Of course, a romantic weekend in San Diego has to include dinner at one of the city's top restaurants! From candlelight dinners on the bay to farm fresh plates at a spot in the Gaslamp Quarter, the culinary world is your oyster in San Diego. Or, book your spot on a dinner cruise. No matter how or where you choose to dine, remember to place your reservations well in advance.
As for your hotel, look for accommodations which offer an on-site spa, relaxing pool, room service, bar, restaurant, and other romantic amenities. For the ultimate couples getaway, book a weekend at the Hotel del Coronado, San Diego's most iconic hotel.
A Weekend of Adventure in San Diego
Perhaps you'd rather spend your weekend riding an adrenaline rush. If so, San Diego has it all. When putting together your weekend itinerary, be sure to include activities such as: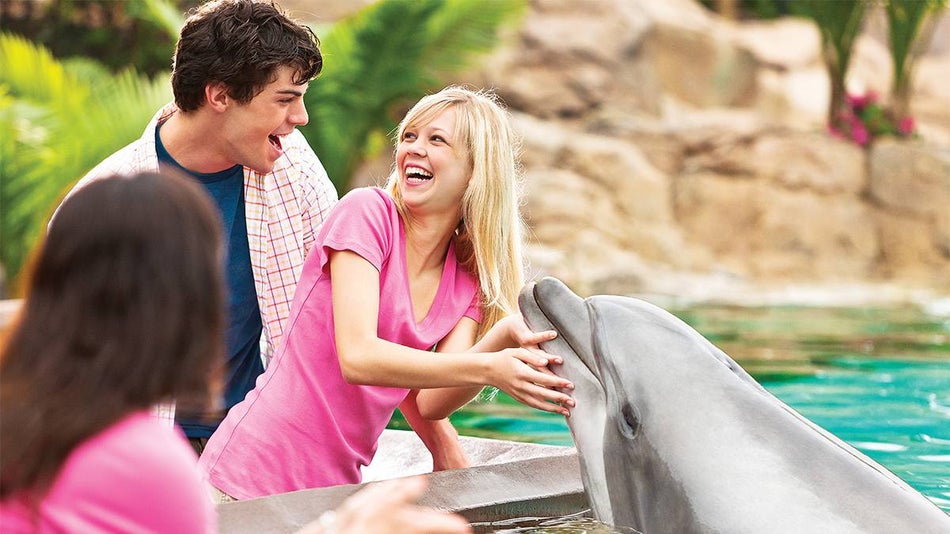 Of course, it'd be quite the challenge to do all of these outdoor adventures during a single weekend in San Diego. Instead, choose a handful of activities and book your spot, if need be. Remember, the key to a perfect weekend is not to rush and enjoy each moment!
Make note of any gear or attire your chosen adventures may require. If necessary, budget for gear rentals or last-minute attire purchases to prepare for your excursion.
When thinking about accommodations in San Diego, I recommend booking an affordable hotel room. After all, most of your weekend will be spent enjoying the great outdoors. You only need the hotel to sleep and get ready.

A Sightseeing San Diego Weekend
When you only have a handful of days to spend in San Diego, you want to make the most of it, right? If this is your intention, plan your weekend around seeing the area's notable landmarks, buildings, sites, and neighborhoods.
During your sightseeing weekend in San Diego, make it a point to visit destinations such as:
However, just seeing these spots isn't enough. Instead, sign up for a sightseeing tour of San Diego for expert commentary, insight, and history. While you visit each landmark, you'll learn more about its significance and history from a local tour guide. Plus, you'll maximize your sightseeing opportunities with a predetermined route and fit everything into one weekend in San Diego!
Other tour opportunities include hop-off, hop-on trolley tours and sightseeing cruises around the harbor.
When selecting a hotel to book, I recommend staying in a central location such as the downtown area. This ensures you're near tour meeting places and within close proximity to most sightseeing spots.

How to Save Money on Your Weekend Trip to San Diego
If you're not careful, it's all too easy to go over-budget in the course of a weekend. Thankfully, there are several ways to save money on your trip.
Bundle it!
By booking your weekend in San Diego with Tripster, you'll receive additional savings when you add a hotel to your order. Meaning, you can combine your already discounted tour, attraction, and activity tickets with a hotel for extra savings.
This allows you to create your perfect weekend vacation package at a price point you'll love!
Take Advantage of Kids Free October
Those visiting San Diego with kids should consider booking their trip for October. Each October, San Diego attractions offer free kids admission with a paid adult ticket. Your kids can visit top theme parks, museums, and other attractions completely free!
Visit in the Off-Season
To take advantage of lower hotel and transportation rates, do your best to visit San Diego during the off-season. In the spring and fall seasons, San Diego experiences lower tourist numbers and prices fall as a result.
If possible, book your weekend trip during the spring and fall for an affordable getaway.
Consider Shifting Your Weekend
Who said the weekend had to be on Saturday and Sunday? For affordable travel rates, consider moving your weekend to the middle of the week. Hotels often have cheaper prices mid-week since fewer tourists are typically visiting at this time.
Play around with dates for your weekend in San Diego to find the lowest prices. Your weekend doesn't have to be on a Saturday and Sunday!
Skip the Rental Car
If you plan on staying in the greater San Diego for the duration of your weekend, skip the rental car. Save money instead by leveraging Uber or Lyft. Or, if your hotel is downtown, walk to some of the area's top museums, restaurants, and shops.
What to Pack for San Diego
While you might be tempted to throw a bunch of sandals and shorts into a bag and call it a day, think again! Packing for a weekend trip to San Diego requires a bit of planning.
First, think about what activities you have scheduled. Do you need certain attire like a swimsuit or hiking boots?
Next, consider what type of bag you plan to bring. You're only going for a weekend. Do you really need to check a massive suitcase?
On the other hand, you don't want to forget important toiletries or items of clothing. For peace of mind and a perfect weekend in San Diego, follow our packing guide.
Make Lifelong Memories in San Diego
From family-friendly attractions to adventurous thrills, San Diego is the perfect destination for a weekend trip.