With picture-perfect beaches, romantic excursions, and mouth-watering cuisine, a San Diego honeymoon offers something for every couple.
Follow along to learn how to have the perfect San Diego honeymoon!
Wondering what the Golden coast has to offer? Think of quiet strolls through charming cobblestone shopping districts while holding hands. Picture searing Pacific coast views after working up a sweat on one of San Diego's beautiful hiking trails. Imagine sultry sojourns through San Diego's culinary scene and sneaking kisses while lounging on a pristine San Diego beach. Ready to get packing? 
Stop the search for honeymoon destinations San Diego and read on; we've spilled the champagne on how to plan the best San Diego Honeymoon ever!
Honeymoon in San Diego
1. Set Your Honeymoon San Diego Budget
Similar to setting a wedding budget, determining how much you're willing to spend on your honeymoon will affect the rest of your planning decisions. Your budget will dictate:
When you choose to travel
Just like any destination, San Diego has a high season and a low season. Traveling in the winter will typically grant you lower rates on San Diego honeymoon hotels and San Diego honeymoon resorts.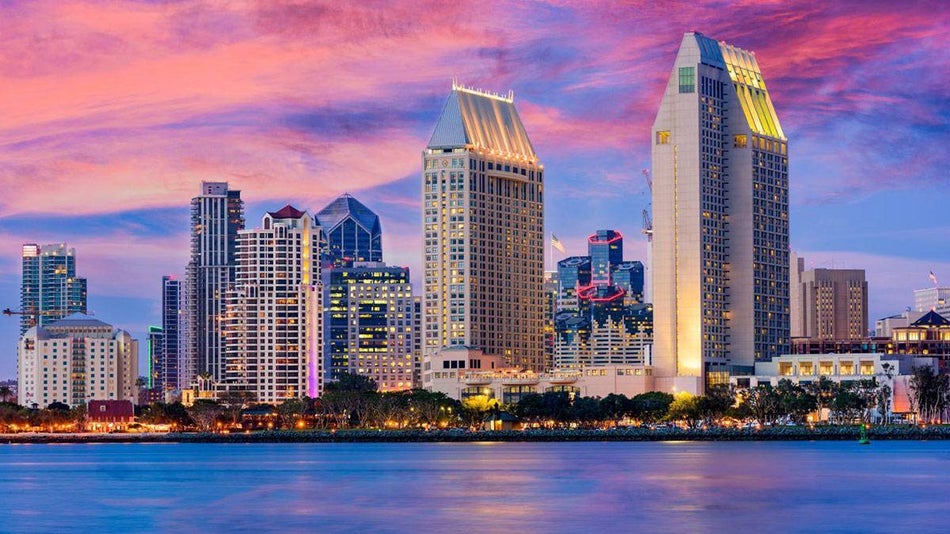 Which attractions/activities you'll be able to enjoy
San Diego activities range from budget-friendly to splurge-worthy! You'll not be disappointed with either direction you choose to go. There are plenty of experiences to choose from.
Where you'll stay in San Diego
While it's nice to have a lavish getaway, don't worry if you can't afford luxury accommodations. There are several honeymoon resorts in San Diego and honeymoon hotels San Diego that suit all budgets!
2. Decide When to Travel
Determining when to travel to San Diego depends on a few factors:
Your budget
As we mentioned above, certain travel seasons are more expensive than others. If you want an affordable San Diego honeymoon, the best time to travel is in the winter when hotel rates and flight prices drop. Set a price alert on flights to see what time of year meets your budget.
Your schedule
On the other hand, you may have a job that only allows certain times of the year off. If so, plan your trip around these dates and adjust other areas of your vacation accordingly.
The activities you'd like to do
Some attractions in San Diego are seasonal. Think winter whale watching or baking on the beach in July. Luckily, temperatures in San Diego don't swing dramatically. Average highs in the summer are in the upper 70s. You'll find the average highs in the winter near the mid-60s.
However, May and June have the most overcast days of the year, leading to the nicknames "June Gloom" and "May Gray." Winter is also San Diego's rainy season, leading to few opportunities for outdoor adventures.
Ultimately, for the best weather and to avoid crazy crowds, plan your honeymoon in the spring or fall. You'll enjoy pleasant temperatures and little to no crowds!
3. Book Your Hotel and Flight
Again, seasonality will have a direct effect on the price of your honeymoon accommodations and transportation. However, if you must travel during the peak tourist seasons, there are a few ways to save. Your search for honeymoon packages San Diego has brought you to the right place. Keep reading!
Tips for Saving on San Diego Flights
Look at Ticket Types
Airlines offer various ticket types, including basic economy tickets. If you're looking to save as much money as possible and are fine with sitting in a different row than your significant other, basic economy tickets may be a great option for your budget.
However, be familiar with the ticket rules. Certain airlines do not allow basic economy passengers to have carry-on luggage or other large items.

Have a Flexible Travel Schedule
Play around with flight dates and times. For instance, is it cheaper to fly out Friday night or Saturday morning? What about return flight times? Find the perfect flight schedule that fits your budget and travel plans and book before it sells out.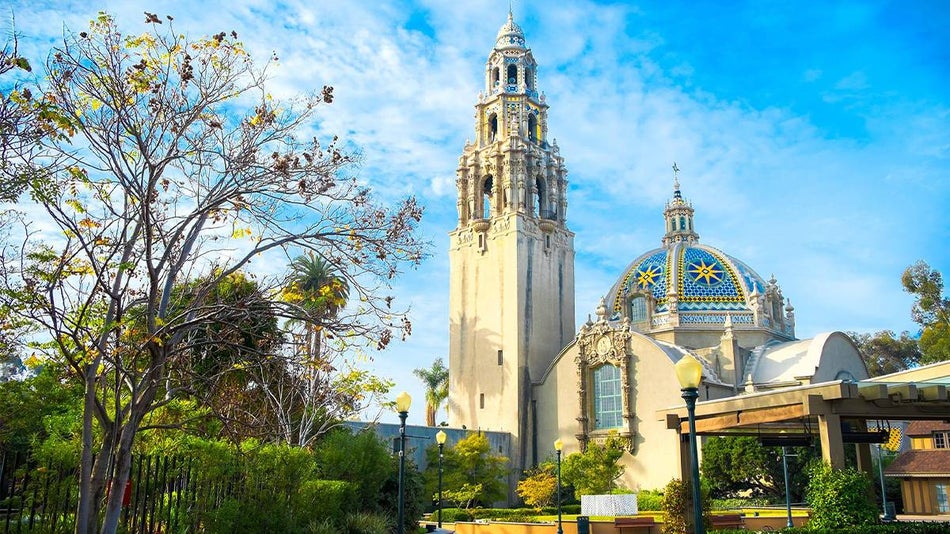 Don't Wait Too Long
Due to the high demand for flights, especially during peak seasons, ticket prices rarely go down. Set a Google Flights alert to monitor the prices for your intended flight. But don't wait too long or they'll spike back up!
Tips For Saving on San Diego Honeymoon hotels

Find San Diego Honeymoon Packages and Promotions
San Diego vacation packages through Tripster allow you to bundle your attraction/tour/activity tickets with your choice of hotel room for extra discounts. This means you'll receive additional savings on top of already discounted tickets. You can customize your honeymoon activities in San Diego with honeymoon resorts San Diego while saving money at the same time. Win-win!
Also, some top San Diego hotels may offer special discounts for honeymooners. You never know what types of promotions you may find!

Think About Hotel Location
Looking for honeymoon resorts near San Diego? Good thinking! If you book a hotel room right in the heart of downtown San Diego or Gaslamp Quarter, you'll likely be hit with higher prices to accommodate the demand. Instead, try to find lower rates by staying just outside of the city.
Our Favorite Honeymoon Hotel San Diego

It's all about location and the amenities for us. From room service to a full service spa, a fitness center, and ocean views, our great selection of hotels offers something for everyone. As always, rest easy knowing you're getting our best deals online.
For the ultimate honeymoon, consider booking your stay at the best San Diego hotels for couples such as:
4. Plan Your San Diego Itinerary and Book!
There's no shortage of honeymoon fun available in San Diego. However, with the popularity of specific attractions and tours, it's in your best interest to devise an itinerary in advance and book your tickets/reservations ASAP.
Keep reading as we continue our deep dive into San Diego honeymoon ideas!
Honeymoon Activities in San Diego 
San Diego Outdoor Adventures
If you and your significant other are the outdoorsy types, plan several outdoor excursions for the two of you. San Diego is the perfect place for:
Biking
Windsurfing
Hang Gliding
Skydiving
Tee time at a golf course
Surfing
No matter what's on your outdoor bucket list, you're sure to find it in San Diego. Head to La Jolla cove and explore the sea caves then find the secret swing! Next, schedule a visit to Torrey Pines State Park to enjoy panoramic coastal views and great hiking trails. This natural park is an absolute stunner and is a can't-miss!
Go Wild in San Diego
Ready to go au naturel on your San Diego honeymoon? Then head to Balboa Park and grab San Diego Zoo tickets and check out San Diego Zoo Safari Park too!
At the San Diego Zoo, you'll learn all about the park's 4,000+ rare and endangered creatures from cheetahs to koalas. And, along the way, you'll discover how the San Diego Zoo is leading animal rehabilitation and conservation efforts across the globe.
Over at San Diego Zoo Safari Park, you'll embark on your own safari and come face-to-face with more than 2,600 endangered animals from across the globe, as well as 3,500 plant species.
While you're having a wild time, keep the fun going at SeaWorld San Diego. On top of discovering more about our underwater friends and ecosystems, you and your spouse can ride massive roller coasters such as Manta!
Step Up Your Knowledge Game
Do you two adore museums? If so, spend the day strolling through captivating exhibits hand-in-hand at some of San Diego's iconic museums.
Over in Balboa Park, you'll find museums such as:
Fleet Science Center
Mingei International Museum
San Diego Air & Space Museum
San Diego Art Institute
Museum of Photographic Arts
San Diego History Center
San Diego Museum of Man
And that's only a handful of the museums housed in the park.
Other museums in San Diego include the USS Midway Museum, Maritime Museum of San Diego, and Museum of Making Music. No matter if you're interested in art, history, space, science, or engineering, there's a museum for everything in San Diego.
San Diego Beaches
You can't go on a San Diego honeymoon without going to the beach at least once! Areas like La Jolla boast gorgeous beaches with ample swimming, surfing, and tide pool exploring opportunities.
Spend your honeymoon getting sunkissed on the sandy beaches listening to the sound of waves crashing on the shore at these San Diego beaches:
Coronado Beach
Torrey Pines State Beach
La Jolla Shores
Silver Strand State Beach
Mission Beach
Bonita Cove
After all, nothing is more romantic than watching the sunset from a beach.

5. Pack Appropriately for Your San Diego Honeymoon
After you've booked your hotel, flight, and attraction tickets, all that's left to do is pack. We've done the research for you! Check out our ultimate San Diego packing list and find out exactly what you need to bring for your honeymoon.
San Diego Honeymoons Never Disappoint
Sun-kissed morning walks along the beach, lazy afternoons exploring Balboa park, and exciting nightlife await you in San Diego. What more could you ask for in a honeymoon destination? The Golden City offers newlyweds a plethora of experiences and activities to enjoy while on their sultry sojourn.
Check out all of Tripster's great deals on hotels in San Diego and ticket discounts to help you achieve an affordable and memorable honeymoon.
What Did We Miss? 
Have any honeymoon planning tips to add to our San Diego honeymoon guide? Leave a comment below!