Who among us can resist the timeless allure of old-time movie magic and state-of-the-art exhilarating rides? For a sun-drenched, action-packed adventure that will leave you wanting more, you can't beat Universal Studios Hollywood™.
Follow along for the skinny on scoring Universal Studios Hollywood Discount tickets!
From the moment you spot the Universal Studio entrance, you are ready to be whisked away for a theme park vacation that promises to take you behind the scenes of your favorite movies and TV shows. Attractions include the adrenaline-pumping thrill of facing Indominus Rex to witnessing the largest street movie set in Hollywood history; Universal California is a park where everyone from movie lovers to roller coaster junkies can find their fun. 
Are you ready to answer the siren's call of La la land? To make the most of your Universal Studios Hollywood journey, keep reading our Ultimate Guide to learn all about the juicy coupons for Universal Studios Hollywood.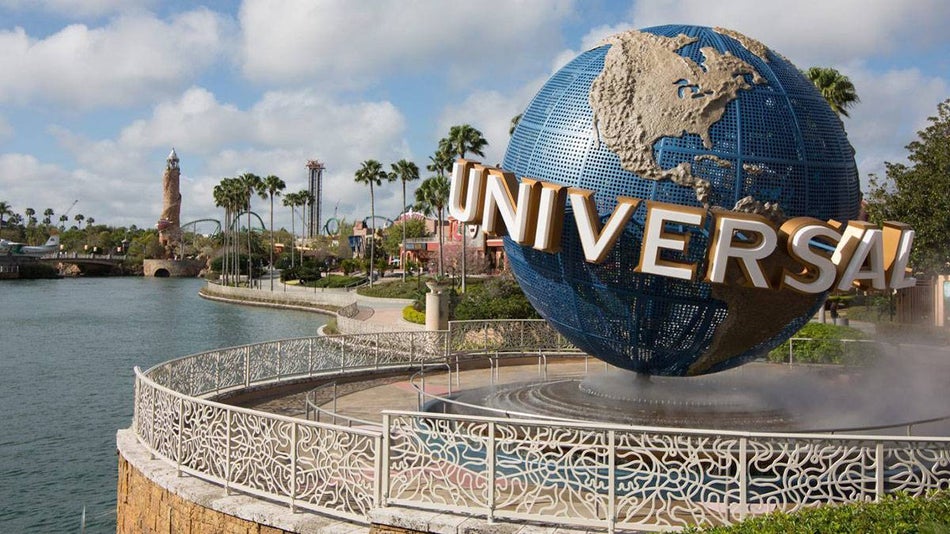 Universal Studios Hollywood Special Offers
Lights, camera, action! Who says you need to be an A-lister to score some VIP-worthy excitement? Dial up the action and make your accent to Hollywood, when you snatch up some sizzling Universal Studios Special Offers today.
Strike a pose with the Simpsons crew, or put the pedal to the metal with the Fast and Furious gang. Potterheads won't want to miss a moment of Harry's journey to the Forbidden Forest, while little ones will relish wreaking mayhem with everyone's favorite Minions.
Got a need for speed? Dial up the adrenaline with a watery confrontation with Indominus rex, or embrace 3D HD media and flight simulation technology with the futuristic Transformers.
How to Get Discounted Universal Studios Hollywood Tickets
Never fear if your travel budget isn't quite as massive as the latest blockbuster movie. Rather than purchasing your tickets at the front gate, save both time and money by pre-purchasing your Universal Studios Hollywood tickets online.
No matter when you choose to visit Harry Potter and The Forbidden Journey, we offer various Universal tickets discount options from general admission tickets to peak to mid-peak and value. With extra dough in your pocket, you'll be ready for every ride, show, and attraction!
Pro Tip: Looking to add a little more Universal to your life? If you think you'll be back again, you can easily upgrade your one-day Universal Studios Admission California to an annual pass in person on the day of your visit. Pass members can reap the rewards of amazing benefits like exclusive performances, Universal Express tickets discount, and free general parking.
Universal Studios Hollywood Packages
There is so much to see and do in the City of Angels that it would be a shame not to take advantage of the nearby world-class theme parks, attractions, and incredible entertainment. 
Double your pleasure, and catch some serious savings when you bundle your Universal Studios Hollywood tickets with such popular attractions as:
**travelers have saved up to this and more depending upon their travel dates.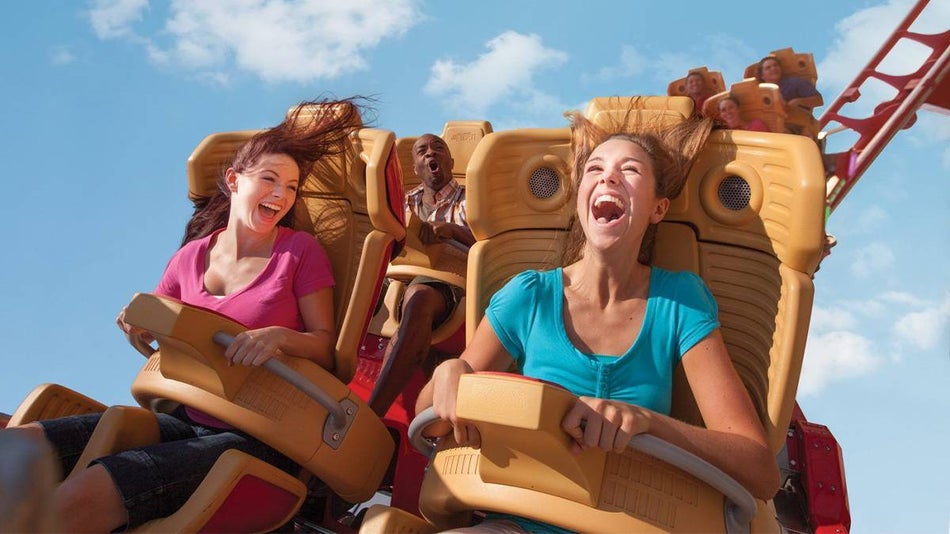 Hotels and

Universal Studios Hollywood Hotel Packages
Been 'California dreaming' for a long time? Extend your Universal Studios Hollywood trip into a true vacation by spending the night!
Tripster's Universal Studios Hollywood hotel packages give you the most bang for your buck! However, if you're keen to see more of downtown LA, lounge in luxury in Beverly Hills, or keep it casual by Santa Monica beach? You can book any of our Los Angeles hotels with 100% assurance knowing you are receiving our best rates. 
Whether you are looking to maximize your access to each ride or just skip the heavy LA traffic jams, we have many different options for hotels near Universal Studios Hollywood. 
Universal Studios Hollywood Promotions & Specials
While we might not be able to wave our magic wands from Ollivander's and make everything come up 'savings,' we can do the next best thing! 
Related Post: A Parent's Guide on Things to Do in Los Angeles with Kids
Check out our all-inclusive breakdown of every promo, special, or Universal Studios Hollywood tickets discount you can receive:
Groups
Everything's better with a friend! A day (or three) at Universal Studios is a great way to reunite and reconnect with old friends, youth groups, or large families. Right now, Universal is offering groups of 10 or larger discounts on tickets. 
Military Discount Universal Studios Hollywood
Those who serve our country and defend our freedoms deserve the very best. Therefore, Universal Studios Hollywood is beyond honored to provide incredible discounts to both active and retired U.S. Military personnel year-round. 
Universal Studios Hollywood military tickets for our esteemed armed forces members must be purchased in advance and can only be bought from participating Military Ticket offices. To see full qualifications for specially priced military rates, click here.
College Students
Take a break cramming for those midterms and release some pent-up academic tension with a thrill-filled day at Universal! Universal Studios Hollywood has partnered with many prestigious institutions to offer discount tickets to college students. 
As per the Universal Website: "If your school doesn't have a link, contact your ticket office for the student/faculty discounts."
Searching for Universal Studios Hollywood discount tickets for teachers? Unfortunately, at this time, Universal Studios Hollywood isn't offering this discount.
AAA Universal Studios Hollywood Tickets
Looking to score Universal tickets through AAA? Members of AAA should keep their membership cards handy as they will receive special discounts on one-day AAA Universal Studios Hollywood tickets, in addition to receiving 10% off on the select park gate price and Universal CityWalk locations.
Budget & Avis Special Offers
Are you looking for even more Universal Studios Deals? Will you require some reliable transportation while you soak in Southern California? No need for a Universal Studios Hollywood tickets discount code!
You can enjoy complimentary upgraded Preferred Parking at Universal Studios Hollywood from Los Angeles International Airport by renting a car with Budget or Avis.
Pro Tip: Live in California? California residents can score special savings on ticket prices at Universal Studios Hollywood!
Universal Studios Hollywood Discount Tickets: American Express
Swipe that plastic! By using your Amex card within the park, you can enjoy special in-park privileges and discounts like:
10% off food and non-alcoholic beverages that cost $10 or more.

10% off merchandise purchases of $75 or more

10% off photo packages of $25 or more
Ways to Save In Park
Once you gain admission to the park, there are plenty of ways to pinch a pretty penny while optimizing your time with Minions, Harry, and the crew from Springfield, U.S.A. 
Keep reading to discover even more Universal Studios discounts!
App
A custom travel planner in the palm of your hand? Sign us up! The Universal Studios Hollywood Mobile App is a simple and stress-free way to plan your perfect park day. This nifty interactive guide to the park allows you access to:
Virtual Line return times 

Interactive maps

Wait times in real time - you can even set alerts to receive notifications when ride times drop below 5 minutes! 

Park notifications - get all the news on events, shows, and schedule changes (including The World Famous Studio Tour)

Custom itinerary building 

Locate all restrooms in both the Park and CityWalk

Set a parking reminder, so you never forget where your car is
Pro Tip: Can't wait in line? Purchase the one-time express access to skip the lines at participating attractions and rides.
Universal Studios Hollywood Parking
Driving in Los Angeles may be synonymous with gridlock and long commutes, but that doesn't mean you should waste a second of your Universal Studios trip worrying about parking.
To spend less time in traffic and more time enjoying the rides, we advise staying on-site (or close by) and opting to take the complimentary hotel shuttle to the park.
If you do happen to be car-bound, you can save some cash by opting for general parking over preferred or valet parking and by parking after 5 pm, when the rates come down considerably.
Lastly, if you plan to make a movie night of it and enjoy a screening at CityWalk, you could be eligible for $5 parking. 
Strollers
Universal Studios Hollywood is a hefty 415 acres, which translates into a lot of walking, especially for the little ones. To prevent any tired toddler meltdowns (and stay thrifty), you can bring your own stroller into the park and forgo the stroller rental fees.
Souvenirs
Nothing brings a smile to a child's face faster than telling them they get to pick out their own souvenir. But, all of those vacation presents can burn a hole in your budget. 
Maintain the peace, and fulfill your kid's Harry Potter fantasy by pre-purchasing their favorite Wizarding accouterment ahead of time. Popular items such as Gryffindor robes, Harry Potter t-shirts, legos, and even wands can easily be found at Target or second-hand stores.

Universal Studios Hollywood

Food & Drink
Food is fuel, and after a long day of roller coasters and fighting off King Kong, you will no doubt be famished.
Luckily, at Universal Studios Hollywood, you are more than welcome to bring in your own small snacks and bottled water. This can save hundreds of dollars for a large family!
Our other top-tier tips to reduce hunger-inspired spending include:
Looking for restaurants near Universal Studios Hollywood?
From Universal City to Hollywood Hills, you are presented with seemingly endless options for food near Universal Studios Hollywood. Check out this great resource and reserve your table ahead of time!
Pro Tip: If you're searching for the best Indian restaurants near Universal Studios Hollywood, give Bollywood Cafe a try! Locals and tourists highly rate them. 
Plan Like a Pro with Our Tips and Tricks to Universal Studios Discount Tickets!
The glamour and excitement of Tinseltown are hard to beat. Everyone from film fanatics to families will feel the wonder and joy behind a day at Universal Studios Hollywood. 
Still searching for ways to save in the land of glam and illusion? Then, check out our 11 Unbelievably Cheap Things to do in Los Angeles and our 101 Absolutely Free Things to Do in Los Angeles.
With pulse racing rides like Revenge of the Mummy or spellbinding live-action shows like Fast & Furious Supercharged, it truly is the ultimate theme park vacation experience.
Ready to start calling 'action' on your own Universal Studios Hollywood vacation? Purchase your discount tickets to Universal Studios Hollywood and plan your escape today! Your tickets include access to 415 acres of "let yourself wow!"
Lastly, remember that Tripster offers everything you need for a fun-filled holiday, from show and attraction tickets to your pick of accommodations. Our ultra-low prices on Los Angeles Hotels and vacation packages, along with our convenient e-tickets, mean you can book with ease and head straight to the box office or front desk with no hassles.
Do You Have a Go-To Way of Scoring Discounted Universal Studios Hollywood Tickets?
Share with us below!