While many think of travel and vacation as a luxury, we believe it's a way of life. However, that doesn't mean you have to break the bank every time you go on a trip.
This rings especially true for those who want to travel to Los Angeles, but aren't keen on shattering their budget. Luckily for them, there's a ton of free things to do in Los Angeles. 101 and counting to be exact.
When you head out to the home of the Hollywood sign, keep these absolutely free activities on your list of things to do.
Free Sightseeing Activities in Los Angeles
Everyone who goes on vacation does a bit of sightseeing. But, sightseeing can become a nuisance when there's a price tag attached to your fun. Fortunately, sightseeing is one of the many free things to do in Los Angeles. Check out these extraordinary sights the next time you find yourself in the city.
1. Walk through downtown Los Angeles
What better way to see the city than for free, free and more free?
2. Window shop on Rodeo Drive
Or actually shop. Your choice!

3. Take a picture with a celebrity in front of Madame Tussauds
The wax museum places a new celebrity by the box office every day.

4. Find the famous Los Angeles murals in Metro Stations
You won't be disappointed by these artistic masterpieces.

5. Visit the Los Angeles Public Library
So. Many. Books.

6. Hollywood Walk of Fame
See if you can find your favorite star.

7. Hollywood Forever Cemetery
See the final resting place of legendary stars and Hollywood icons.

8. Hollywood Boulevard ceremonies
Twice a month you can get a glimpse of the stars.

9. Walk through the beautiful UCLA campus
Be sure to check out the rose garden while you're there!

10. Take a free trip to Catalina Island on your birthday
A free trip to an island on my birthday? Count me in.

11. Explore the old L.A. Zoo in Griffith Park
All explorers and adventurers will love exploring this abandoned zoo.

12. Visit Paramount Ranch to see an old western movie set
Western movie fans will love seeing this old production set in person.

13. Roam through the Last Bookstore
Try not to get lost in the largest used book and record store in LA.

14. Find all of the hidden and not-hidden staircases around Los Angeles
The city is filled with secret and not so secret staircases. Can you find them?

15. Stroll down Lock Lock Bridge
Profess your love for your significant other on love lock bridge (for free)!

16. See an original replica of an In N Out restaurant
You'll want a burger immediately.

17. Experience Little Tokyo
Stroll through the neighborhood, taste the authentic cuisine, and visit the local shops.

18. Visit Chinatown
Be sure to check out the Twin Dragon Towers Gateway while you're exploring the neighborhood.

19. Visit Koreatown
Make sure to check out this list of 15 great things to do in Koreatown.

20. See the Korean Bell of Friendship
Have your camera ready for this historic landmark.
21. Visit the Santa Monica Pier
Enjoy a ride on the historic carousel while you're there.
22. Experience the Sunset Strip
It's a Los Angeles right of passage, and it's free.

23. See Mural Mile on Van Nuys Boulevard
Be ready to immediately pick your jaw up off the floor after witnessing these gorgeous murals.

24. Marvel at the glass sculptures at Randyland in Echo Park
There's nothing else like it!

25. Go to the City Hall Observation Deck
Ready for some of the best (free) views of Los Angeles?

26. Experience Mariachi Plaza
Celebrate the history and brilliance of mariachi musicians at Mariachi Plaza.

27. Visit jazz legends at Inglewood Park Cemetery
A must-see for musicians and fans.

28. Walk through 3rd Street Promenade
Between the views, the shopping, and the food, you might not want to leave.

29. Go to the Bradbury Building
This is the oldest commercial building in Los Angeles and it's free to see!

30. Enjoy a self-guided tour of Los Angeles architecture
Los Angeles is home to some stunning architecture. Go check it out for yourself!

31. Walk down Olvera Street
See the historic area and El Pueblo de Los Angeles Historic Monument.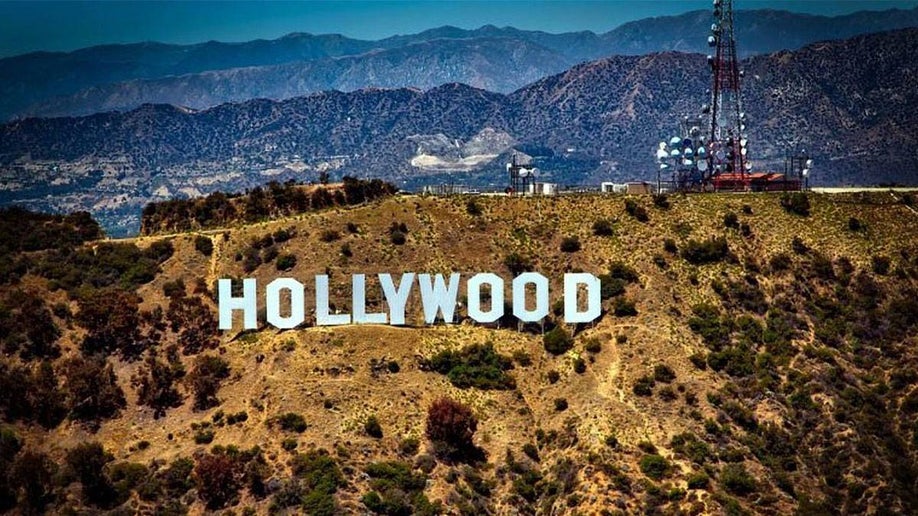 Free Outdoor Activities in Los Angeles
Don't spend your Los Angeles vacation cooped up in a hotel. Some of the top free things to do in Los Angeles are right outside your window.

32. Go to Exposition Park
From a rose garden to being within walking distance from major attractions, this free park does not disappoint.

33. Walk through Leimert Park Village
With live music, retail, culture, and the arts buzzing around this village, you won't want to leave.

34. Hike to the Hollywood Sign
Absolutely one of the top free things to do in Los Angeles.

35. Bike or stroll through the historic Venice Canals
You'll feel transported back in time in this historic area of Los Angeles.

36. Take a nighttime walk or hike through Griffith Park
It's an absolutely beautiful walk.

37. ROGA (Running and Yoga) in Santa Monica
One Saturday a month, you can get a great workout for free right in Santa Monica.

38. Go to one of the many beaches
You've got plenty of beaches to choose from. Go out there and enjoy the beautiful weather, sand, and the ocean!

39. Go hiking on one (or more) of the numerous trails
Los Angeles is home to several hiking trails ranging in difficulty.
40. Try your hand at surfing
Always wanted to try surfing? Now's your chance. Already a seasoned pro? What are you waiting for?
41. Birdwatching at Audubon Center at Debs Park
Discover Los Angeles' winged wildlife at the Audubon Center.

42. See the boats at Marina del Rey harbor
Stroll through the harbor and check out the different boats. Perhaps you'll get a glimpse of the legendary sunset.

43. Experience Palisades Park
You'll want to roam this 26.4-acre park for as long as you can.

44. Visit Point Fermin Park and Lighthouse
This historic (and free) site in San Pedro is not to be missed.

45. Learn about the wild at the Sepulveda Basin Wildlife Reserve
Check out the North and South reserves for the full experience.

46. Drive by Chandelier Tree in Silver Lake at night
Don't forget your camera. You'll want it.

47. Hike to the Wisdom Tree at the summit of Burbank Peak
This is a popular spot for fans of geocaching.

48. Watch whales along the Palos Verdes Peninsula
Be sure to bring binoculars for maximum sightseeing.

49. Climb Eldred Street in Highland Park
Get ready for an epic 33% grade climb up the steepest street in the city.

50. Walk the Dominguez Gap Wetlands
Take a leisurely stroll down this 2.3-mile walk.

51. Go to Runyon Canyon
The 130-acre park is one of the most popular (and free) destinations in Los Angeles.

52. Visit Will Rogers State Historic Park
The former estate of humorist Will Rogers is not to be missed!

53. See Pershing Square
Enjoy the heart of Los Angeles in Pershing Square.

54. Enjoy a bike ride up the LA River
While you'll have to rent a bike, the ride itself is free and magnificent.

55. Experience the Peace Awareness Labyrinth and Gardens
Seriously, this place is unlike any other.

56. See new worlds at the Abalone Cove tide pools
What will you be able to spot in the tide pools?

57. Explore Idyllwild
This area of Los Angeles is filled to the brim with exciting activities.

58. Go to the Augustus F. Hawkins Natural Park
Explore this 8.5-acre park that features a museum, wetlands, and more.

59. Brave the Tarantula Trail
Tell me how it is. I'm not brave enough!
Visit One of the Many Free Museums in Los Angeles
Learning while on vacation can be exciting - especially when it's free. When looking for absolutely free things to do in Los Angeles, you have to visit one of these extraordinary museums.
60. El Pueblo Historical Monument
Another do-not-miss, absolutely free Los Angeles icon.

61. Check out the Watts Towers
These incredible towers will leave you speechless.

62. See the La Brea Tar Pits
Check out this fascinating fossil attraction right in the center of Los Angeles.

63. Take a self-guided tour of Walt Disney Concert Hall
Try not to be too astounded when you tour this magnificent concert hall.

64. Enjoy the Banning Residence Museum
Make sure this Greek Revival-Victorian home is on your list.

65. Experience the California African American Museum
The California African American Museum is constantly adding new exhibits.

66. Enjoy the Getty Center
You have to visit the largest arts organizations in the world!

67. Then, see the Getty Villa
Explore this recreation of an ancient Roman country house, for free.

68. Go to the Hammer Museum
From contemporary art that pushes the boundaries to film, this art museum is not to be missed.

69. Listen to the music at the Hollywood Bowl Museum
A must-see if you're going to a Hollywood Bowl concert.

70. Experience the Paley Center for Media
Formerly known as the Museum of Television & Radio and the Museum of Broadcasting.

71. Stroll through the Santa Monica Museum of Art
There's plenty of masterpieces for you to see here.

72. Remember and honor at the Los Angeles Museum of the Holocaust
Take time to learn about and remember what happened during the Holocaust.

73. Take advantage of the annual So-Cal Free Museum for All Day
LA offers free museum days throughout the year. Take advantage of it!

74. Explore the Greystone Mansion Grounds
Owned by the City of Beverly Hills, you have to explore this estate.

75. Be taken back at the Jet Propulsion Library
To see the robotic exploration of the solar system, you need to make your reservation well in advance.
76. Stargaze at Griffith Observatory
Can't get enough of the Los Angeles night sky? Head to the Griffith Observatory.

77. Visit the Broad
Check out this contemporary art museum filled with phenomenal works of art.

78. Take a snapshot at the Annenberg Space for Photography
An excellent free activity for photographers and photo fanatics.

79. Check out the lobby of the Capitol Records Building
While you can't tour the building, the lobby is equally as marvelous.

80. Let the kids explore Travel Town in Griffith Park
Kids (and transportation experts) will love discovering Travel Town in Griffith Park.

81. See an out of this world Glendale Planetarium show
Sit under the stars and explore the universe - for free.

Free Arts and Entertainment Activities in Los Angeles
There's no doubt that Los Angeles is one of the arts and entertainment capitals of the world. After all, Hollywood does call it home! There's plenty of free things to do in Los Angeles related to art, music, entertainment, and film.
82. Be part of a TV studio audience.
Jeopardy, Wheel of Fortune, and Ellen all offer free tickets for studio audiences.

83. Participate in a downtown LA Art Walk
One of the best free things to do in Los Angeles is to check out to the art scene.

84. Experience one of the Chinatown Art Nights
There's phenomenal art available all across the city of LA.

85. Enjoy one of the numerous free concert series in LA
Los Angeles is filled with free concert series. Attend a free concert! You never know who you might see.

86. Listen to free concerts at Amoeba Music
Did you know Amoeba Music is the world's largest independent record store?

87. Play for free on Saturday's at Royce's Arcade Warehouse
Frogger, Mario Bros., whatever game you prefer, you can play it at Royce's Arcade Warehouse.

88. Shakespeare in the Park
Shakespeare in the Park is a classic Los Angeles event. And it's free!

89. Thursday night game nights at Grand Central Market
Calling all competitive board game fans: this is the free event for you.

90. Experience Art at the Regen Projects
Can you tell that LA likes art yet?

91. Join a listening party at Sonos Studios
Check out one of the regular listening parties here.

92. Go on an art crawl at the old PBR factory
The old PBR factory is a must-see. Combined with a free art crawl, sounds like a great deal.

93. Visit sites from your favorite LA-based television show
Have a favorite LA-based TV show? Make a list of the sites from the movie and go find them!

94. Enjoy Bergamot Station
Home to several galleries, Bergamot Station is not to be missed.

95. Check out the Rock Walk in front of Guitar Center on Sunset Blvd
Musicians especially need to experience the Rock Walk at the Guitar Center on Sunset Blvd.

96. See the GRAMMYS Walk of Fame
Find all your favorite GRAMMY winners here.

97. Free exhibits at the Fashion Institute of Design and Merchandising
Are you a budding fashion designer? Check out the free exhibits here.
Free Culinary Things to Do in Los Angeles
Are you a self-proclaimed foodie (or world renowned, for all I know)? If so, you can experience the culinary world of LA without breaking the bank. Eating for free has to be one of my favorite free things to do in Los Angeles.
98. Visit the Original Farmers' Market
While you can attend the Original Farmers Market in LA for free, you should still support local businesses by buying products and produce.

99. Free Tours and Tastings at San Antonio Winery
Free wine? I'm in.

100. Experience the Brewery Tours at Golden Road
A free brewery tour sounds like a perfectly good time to me.

101. Go to the Hollywood Farmers' Market
As one of the founding farmer's markets in Los Angeles, this free event has plenty of history.
Endless Free Things to Do in Los Angeles
The excuse "a vacation to LA is expensive" is no longer valid, especially with so many free things to do in Los Angeles. Pack your bags, book your hotel with Tripster, and visit Los Angeles today.