As bustling and big as the city is, it's actually easy to get around if you do a little bit of homework. Follow these NYC transportation tips to trek through the city with confidence.
Use Public Transportation
Some people frown on using the Subway—don't be one of them! New York City has one of the most extensive public transportation systems in the world. It's an inexpensive way to get around, and it's relatively easy to learn the subway lines. Operating 365 days a year, you can connect from Brooklyn to the Bronx and back.
Tips for Using the Subway
I found it really helpful to download the free app, New York Subway MTA Map and Route Planner. Utilize it so you can look at your phone for directions rather than stick out like a sore thumb with a printed subway map. While at the Subway Station, be mindful of the gap between the train entrance and platform. The distance varies per station. Always stand behind the yellow line at the platform edge, and never hold Subway doors open. Only buy MetroCards from MetroCard kiosks in stations or at approved vendors. Typically, Subway lines arrive and depart fairly quickly but schedule shoulder time just in case.
Hail a Cab
Simply yet iconic, riding in a yellow taxi cab through NYC is a must. It's a typical experience for many, but when you're cruising through the streets of one of the best cities in the world nothing seems very tropical. That said, use cabs wisely. Fares can add up fast due to traffic. Always be sure to use licensed, medallion taxis. Other tips to keep in mind:
All cabs accept cash and credit cards. When a taxi is available the light on its roof is illuminated. For your safety, always exit curbside.
Airport Transportation
The cost to transport to the City depends on which airport you arrive at—JFK, La Guardia or Newark. The latter is the most expensive taxi ride, although the Newark Airport Express is an affordable alternative. Taxi rides from JFK and La Guardia airports aren't cheap either. I recommend using one of the shuttle services, like Trans-Bridge Lines or bus services, to save yourself a buck. Subways are an option too, but carrying your suitcase up and down Subway steps is a real pain so this option is only useful is you've packed rather light.
Walking & Biking
Perhaps the easiest way to get around NYC is by foot. The walkability of the City is one its charms. You might think the size would be a deterrent. Once you're here, you'll quickly realize the scale is actually rather small. I've walked from Battery Park in the Financial District to Grand Central Terminal and didn't blink an eye. You may want to look high fashion while in NYC, but your feet will humbly thank you if you wear comfortable shoes. There are guided walking tours in New York City, some of which are free. Providing a unique perspective, they are expert led and a great way to gain insight into this amazing borough. If you'd prefer to bike NYC, there are more than 100 miles of greenways to explore as well as endless city streets. Bike outfitters such as Citi Bike and Bike and Roll provide rentals.
Put these NYC transportation tips to use to get around the city like a pro.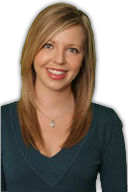 Ashley is Reserve Direct's travel expert, visiting New York City to find the best travel tips, money-saving deals and insider information. With over 10 years of experience in first-hand-travel adventures, she shares her stories, advice, and current events to help you stay in the know.