Why sip a plain old pint of ale when you can imbibe in the shadows of our founding fathers?
The Big Apple is replete with history and bars, and drinking establishments are no expectation. Make a date with a watering hole graced by George Washington. Or suck down oysters under the splendor of Gustavino tiles. Ready to discover the best old NYC bars? Read on!
From midtown to the Financial District, some of the oldest bars in the US can be found in the City that Never Sleeps.
Whether you are craving a bourbon-forward Old Fashioned or just want to chat with a friendly tavern owner downtown, each oldest bar in NYC offers something unique.
See the spot where John Lennon would run up his tab or raise a shot in honor of Pete's Tavern, which survived Prohibition. Every tavern, pub, and beer garden in the Big Apple has earned its stripes.
Can't wait to 'cheers' to some Empire City history? Let's go!
Oldest Bars in NYC
Lore, legends, and tall tales, oh my! Every cobblestone and charming corner of NYC, from the West Village to Harlem, is brimming with history. Uncover the most delightful way to learn about this city of steel and grit when you drink your way through the Big Apple's most infamous establishments.
From seafood to Sazerac's and everything in between, we'll cover all you need to know about the oldest bars in NYC.
Fraunces Tavern
The crowning favorite, Fraunces Tavern holds the distinct honor of being both the oldest bar in New York and the oldest bar in Manhattan. A haven for history, thirsty nerds need only hightail it to the Financial District for a hefty pour from this Revolutionary-era tavern.
Open since 1762, this National Historic Landmark is well known as the preferred drinking establishment of George Washington. Indeed, it is said that our first president gathered his officers here to bid them farewell after the British Army left America at the end of the Revolutionary War.
Sample a selection of limited-release craft beer as you ponder the ale predilections of our founding fathers. Or soak in the splendor of the Independence Room. For the spirit-inclined, there are a medley of rare whiskeys, scotches, and single malts to sample.

Ear Inn
An unusual name that falls in line with its unique heritage, the Ear Inn has been a bar, a boarding house, a brothel, a doctor's office, and more. Established in 1817, this landmarked building is considered one of the oldest drinking establishments in NYC. Initially built as a dwelling for James Brown, an African aide to George Washington during the Revolutionary War.
It wouldn't be till years later in the late 1970s earned the moniker 'Ear Inn' as a way to avoid the Landmark Commission's lengthy review of new signage, by covering the round parts of the letter B in the long-standing neon "BAR" sign. Now thirsty visitors can sip draft beer, wine by the glass, and specialty cocktails amongst loyal lifelong patrons and staff.
Grand Central Oyster Bar
Perhaps not as celebrated as the room 'where it happened,' Grand Central Oyster Bar still earns a spot as one of Manhattan's most lauded old bars. This venerated eatery was initially constructed to capitalize on the architectural wonder of Grand Central Station when it opened to the public in 1913.
After many incarnations and culinary renaissances, today the Oyster Bar stands as a testament to superior seafood and Old New York. Train travelers can opt in for a Gin Mule or a chilled glass of Sauvignon Blanc to accompany over 25 different varieties of fish, oysters, and shellfish.
Old Town Bar and Grill
A gorgeous interior that manages to strike the right blend between kitschy and historical design. Patrons witness a marble and mahogany bar, tin ceiling, and jubilant American Flag at the Old Town Bar and Grill. Located on 45 East 18th Street, this old-school eatery once went by the name Viemeisters.
This bar has been in continuous operation since 1892. But now serves up some of the city's most mouthwatering burgers and wings in addition to plenty of ales, lagers, and IPAs.
McSorley's NYC
A time of immigrants, a time of turmoil, and a time of pulling yourself up by your bootstraps. McSorley's Old Ale House was established in 1854 as a humble East Village Irish working man's watering hole. Here laborers and storytellers from the old country would huddle around pints of beer.
While McSorley's survived Prohibition and the admittance of women. Many things remain unchanged in this empire of sawdust, old ice chests, and house sodas. Settle in for a cold one and spy the 'We Trust Here' sign and an original wanted paper for Abe Lincoln's assassin.
The White Horse Tavern
Now a land of suits and ties, back in the day this Financial District hangout was frequented by the beatnik elite. Titans of literature such as Jack Kerouac, James Baldwin, and Dylan Thomas would imbibe at the White House Tavern night after night.
Originally a longshoreman's bar serving the pier writers, the White Horse eventually became a breeding ground for writers, poets, and musicians. Those yearning for their own 'On the Road' experience can head to the charming Hudson Street location for a dynamite happy hour or a potent gin-based White Horse Martini.
Petes Tavern
A refuge of lights, liquor, and over-the-top truffle mac and cheese Pete's Tavern has been spreading cheer for over 150 years. The oldest pub in NYC that serves both food and libations.
Pete's has become an epicenter of Holiday spirit thanks to their festive decorations and abundant red string lights. However, long before this became a stop on your very own SantaCon escape. Those in need of solace at the end of a bottle traveled to Gramercy Park. Today, modern Manhattanites can feel the joy of the season by imbibing Mulled Wine or Bourbon Apple Cider.
New York City Hotels
Before we dive into the unbelievable (but true) stories behind some of the Big Apple's most iconic watering holes, it's time to square away your lodgings. Leave nothing to chance when you reserve any of our premier New York City Hotels today. Make sure you have the ideal suite or Central Park view to sleep off your hangover.
Whether you are in the mood for boutique accommodations just steps from the American Museum of Natural History. Or you have your heart set on art-deco decor in Times Square, we offer options for every type of traveler. Unwind and refresh with luxury linens, plush-topped mattresses, and designer toiletries.
From complimentary wifi to expertly mixed cosmopolitans. You'll savor every moment of your Empire City journey when you reserve with Tripster.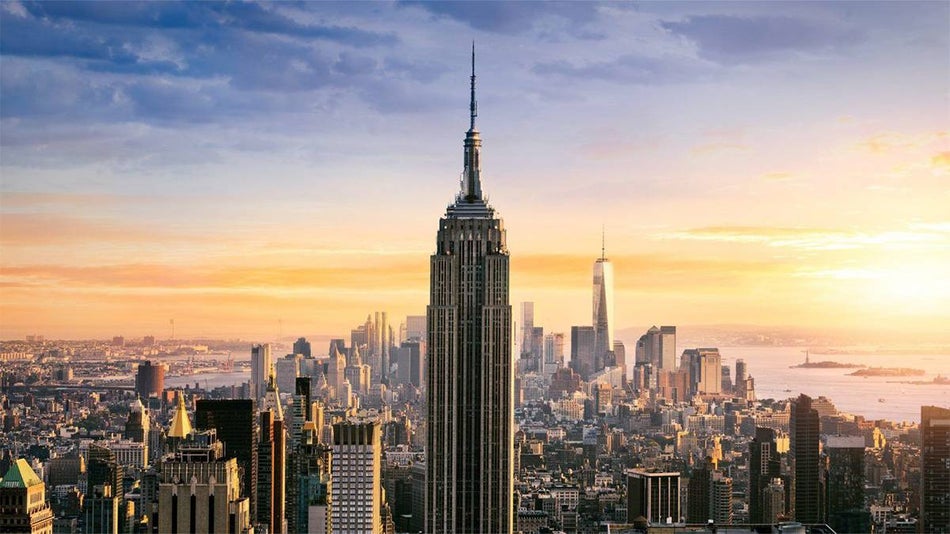 The concrete jungle may appear to be built of steel and glass skyscrapers. However, underneath these towering visions of modern architecture lies the very same streets and breweries patronized by Alexander Hamilton and the Sons of Liberty.
Uncover the Big Apple's heritage, quirks, and unbelievable tales of immigrant triumph when you try any of the oldest New York bar establishments.
Knock back a draft or two in the same place as the Beatnik poets. Or enjoy some proper Irish whiskey at a bar that was once only designed to serve laborers, sailors, and hard knocks.
From the forgotten years of Prohibition to comforting bar food favorites piled high with gouda, griddled onions, and more. Every old bar in NYC is a portal into a bygone time.
Tell us, What's Your Favorite Oldest Bar in New York City?
Leave a comment below!