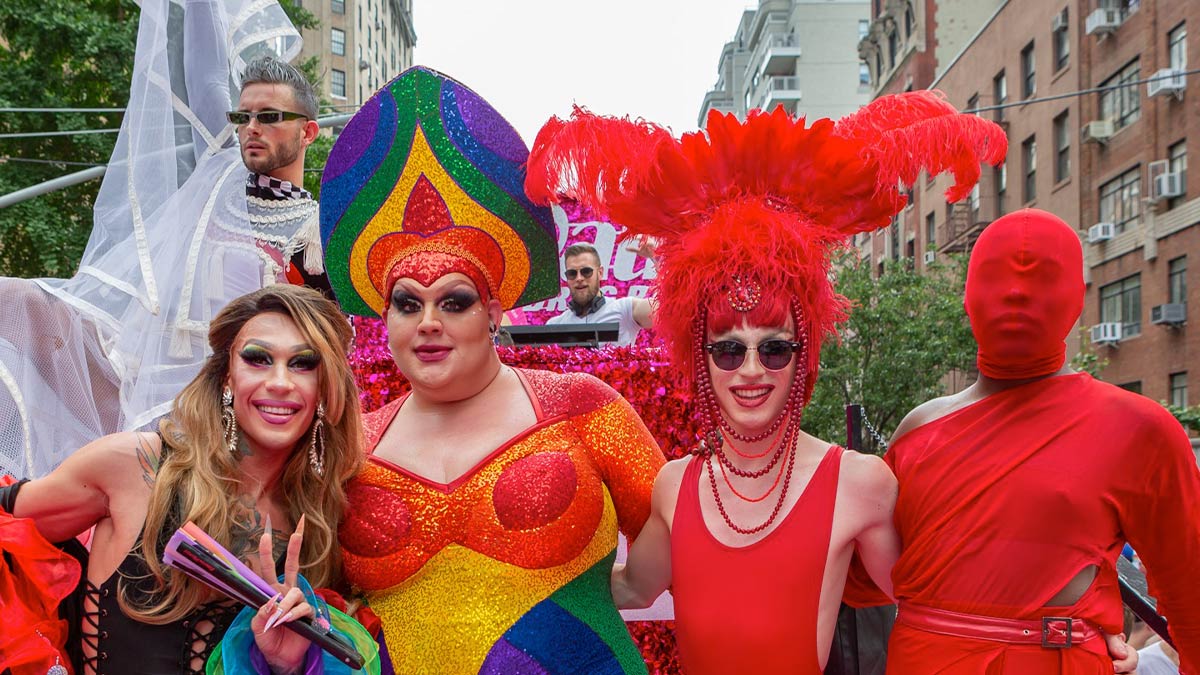 Support and celebrate LGBTQIA+ rights alongside the members of the community, allies, and rainbow-clad activists at NYC's LGBT pride festival.
NYC's LGBT Pride Festival is back, featuring in-person and virtual experiences. Anyone can join in the street rally or enjoy the event from their couch. Stay tuned to ABC-7 for the gathering's broadcast or stream on NYC Pride's YouTube and Facebook accounts.
Listen to tales of anger, inspiration, and joy and commemorate the birth of the gay-rights movement.
Date
LGBT Pride Festival happens on June 26th, 2022.
Covid-19 Information
Participants are not required but are recommended to wear face masks.
Details
The event is free and open to the public.
About LGBT Pride Festival
The world-renowned Pride Festival in NYC started as a one-time commemoration of the Stonewalls riots. Now, this event is returning for its 50th anniversary, celebrating the beautiful members of the LGBTQIA+.
This celebration is filled with activities that will have you singing, dancing, and feeling heard. 
Other Attractions in New York City
Discover and feel the true spirit of New York City.
No trip to this buzzing metropolis is complete without exploring these other fun attractions:
Experience NYC LGBT Pride Festival
NYC LGBT Pride Festival features spontaneous dance parties, incredible decorations, and extravagant rainbow-colored outfits mixed with political elements. In addition, expect educational activities, an array of vendors, and the hottest music.
This annual civil rights event is joined by millions of people who advocate equality and shine a spotlight on the most amazing contributions of LGBTQIA+ to the community.
Head to the street and participate in the city's most thrilling annual spectacle with the entire gang.
If you're planning on staying in the Big Apple for a while, check out Tripster's New York City vacation package.  
Related Events