Searching for a thrilling activity for your Smoky Mountain vacation? If so, Gatlinburg rafting trip should be on the top of your list! These excursions cater to families of all ages, too, so even kids as young as three years old.
When you go on a Smoky Mountain rafting trip the experience sticks with you as a highlight of your vacation. Rushing through the wild water of the Pigeon River, the natural excitement of the outdoors sinks in. Luckily, there are great discounts available for whitewater rafting in Gatlinburg. Check 'em out! 
Gatlinburg Rafting Trips: Savings Straight Ahead!
A few of the reputable companies to choose from include:
Pigeon River Rafting with NOC: Save over $10
Rafting at Wildwater Adventure Center: Save $10
Rafting in the Smokies: Save over $8
Rafting with Big Creek Expeditions: Save $10
Rafting with Smoky Mountain Outdoors: Save $12
Many of the whitewater rafting companies are located in Hartford, Tennessee, which is located about 45 minutes northeast of Gatlinburg.  The area is home to the Pigeon River, which follows the eastern boundary of the Great Smoky Mountains. It is a beautiful place to visit and provides the perfect setting for a Smoky Mountain rafting trip.
Gatlinburg Rafting Trips: Upper or Lower Section?
Raft trips are focused on the upper and lower portions of the Pigeon River.  The Upper Pigeon River boasts Class III and IV rapids drenching you with water and dropping you through mountain cascades.  Not sure the rush of the rapids is right for you?  Go on a raft trip on the Lower Pigeon River.  More of a float than a rafting trip, this trip is safe for families with children 3 and older permitted.  There are few minor cascades that are fun, but not as adventurous as those on the upper section of the river. 
Adventure Awaits!
Reserve your Gatlinburg vacation today to raft before summer is over!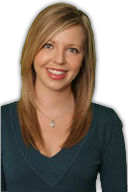 Ashley is Reserve Direct's travel expert, visiting Gatlinburg to find the best travel tips, money-saving deals and insider information. With over 10 years of experience in first-hand-travel adventures, she shares her stories, advice, and current events to help you stay in the know.