A vacation on the island of Maui isn't complete without a journey on the Road to Hana.
A vacation on the island of Maui isn't complete without a journey on the Road to Hana. The well-known drive is 52 mile long, with a head spinning 600 curves. Set out early in the day, pack a few supplies such as snacks and water, and put your sightseeing hat on. There are numerous tropical sights to see, but there are three waterfalls along the way that are truly can't miss stops.
Road to Hana Waterfalls:
Haipuaena Falls: This waterfall is a bit of a hidden secret as it can't be seen from the road. Found at mile marker 11, Haipuaena Falls is tucked into a cliffside, surrounded by lush flora and fauna. You'll need to hike about 100 yards from the road to view it, so be sure to wear some sturdy shoes for your day of exploring.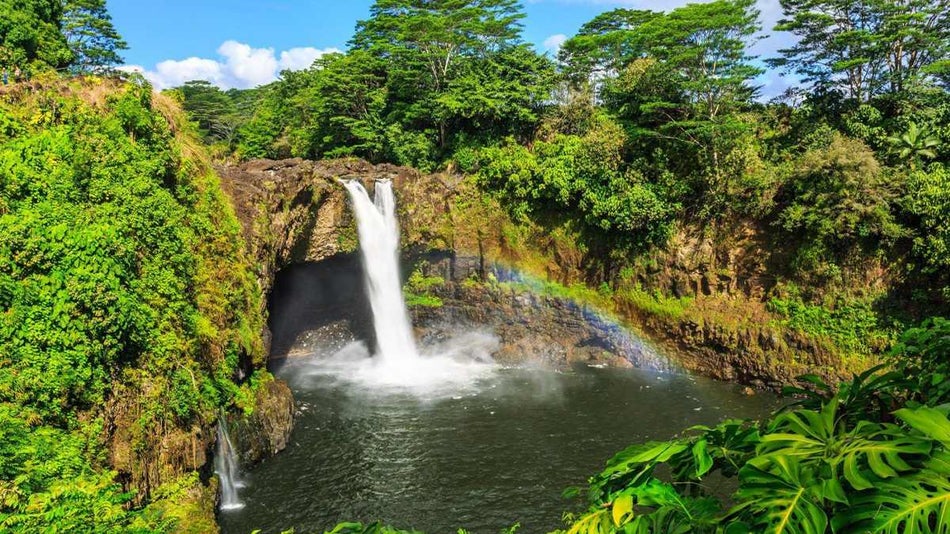 Upper Waikani Falls: Also known as Three Bears Falls, this series of waterfalls is found right after miler marker 19. The view of the falls varies from season to season and is dependent upon water flow. At times the falls may appear as one giant waterfall. One thing never changes, though, and that's the spectacular photograph opportunities.
Wailua Falls: Jump ahead to mile marker 45 on the Hana Highway to see this 80-foot cascading waterfall. As you can easily see Wailua Falls from the road, it's one of the most popular stops on the Road to Hana. However, if you'd like to get close to the falls for photos you can hike to a pool at the bottom of the waterfall or climb up closer to the falls and give your best "shaka" pose.
Remember, these are just a few of the wondrous sights you'll see on your Road to Hana adventure. Be sure to plan a whole day for this tour so you can take in all this Maui treasure has to offer. I prefer to explore the area independently but guided tour options are available too, if you'd prefer to have someone else show you the way.