Have you ever thought about booking Disney World tickets alone? The idea might be daunting, but as someone who has visited Walt Disney World numerous times as a solo traveler, trust me when I say it doesn't have to be.  It's totally possible to enjoy all that Disney World's incredible theme parks and resorts have to offer all by yourself.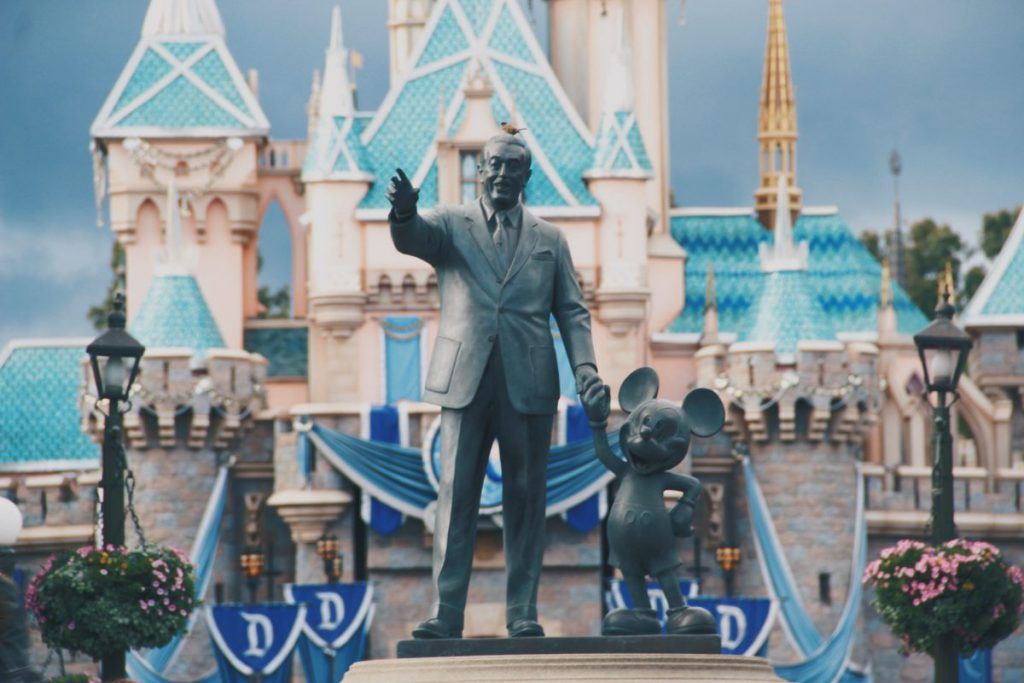 1) Disney Your Way
When you visit Disney World Theme Parks alone, you get to call all of the shots. No democracy needed here! You get to do what you want, when you want, which is a nice perk. You also get to decide the flow of your days, without having to do any people-pleasing. I like to catch the opening morning show at the Magic Kingdom, then hop over to Epcot for dinner and the night spectacular Illuminations. The next day I switch it up and go to Animal Kingdom first thing, when the animals are most active, then cruise back over to Magic Kingdom for their nightly Wishes Spectacular. Any combination of park hopping is available—and the choice is yours!
2) Choose the Right Resort
One of the best tips for Disney World solo travelers I can give is to choose the right resort for your stay. You're going back to the resort alone, but that doesn't mean you have to spend the night without socializing. Personally, I think Disney Boardwalk Inn is ideal. Its location, theme and endless amenities are all appealing for someone traveling solo.
I find I can easily walk or boat to both Epcot and Disney's Hollywood Studios, or it's super easy to catch a bus outside the lobby to Animal Kingdom or Magic Kingdom. The seaside-style of the resort is rather charming, and a walk along the boardwalk is a great way to take it all in. Even better, I always feel super safe and feel an added layer of protection not felt at some off-property locations. To top it all off, eateries like the Flying Fish Café and lounges like the Jellyroll Piano Bar make it easy to enjoy a night out right at
your resort.
3) Skip the Lines
When you're traveling to Disney World solo, you can skip a good portion of the lines by using the Single Rider lane.Yes, you can use this even when you're traveling with family and friends but now you can do so without any guilt. The three main attractions that have single rider lines include Test Track, Aerosmith's Rock 'n Roller Coaster, and Expedition Everest. I've ridden Rock 'n Roller Coaster back-to-back-to back in a matter of 20 minutes or less. Not bad, right? So, save your Genie+ selections for rides without Single Rider lanes and you'll be skipping lines left and right.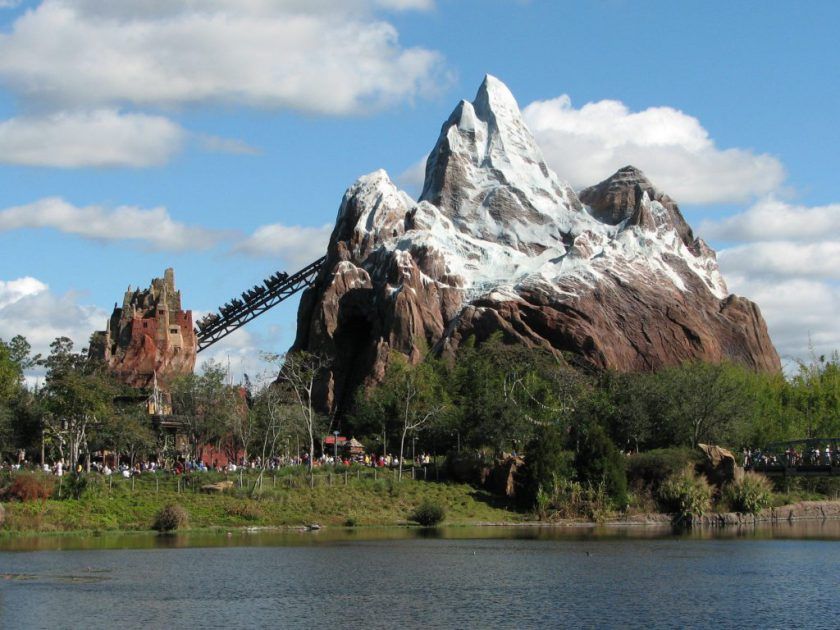 4) Be the Star of the Show
You might think you won't be able to get any photos of yourself at Disney World if you're traveling solo. Totally not true! As someone who has been to the parks by myself multiple times, I have a few tips to ensure you can be the star of the show.
First, don't be afraid to ask the Disney Park photographers to snap solo photos of you. They're more than happy too! They'll take professional photos you can purchase as well as photos via your own device. Second, don't shy away from asking other Disney guests to snap a photo of you. I usually have a lot of people ask me to take photos of them, and I always respond with "Sure, as long as you'll take one of me next." But, don't be afraid to ask first. This is the happiest place on earth, after all, so people are always happy to oblige.
5) Splurge on Yourself
It's no secret Disney souvenirs can be a bit on the pricey side. When you're traveling with a group, a souvenir for everyone at every stop can add up quickly. Alone, though, those souvenir costs don't seem so bad. Have you had your eyes on personalized Mickey ears? Get 'em? How about that fancy Disney purse? Yeah, you deserve it. This same mindset applies to other splurges available at the parks. Treat yourself to a spa treatment at your resort, or a fancy meal at Be Our Guest Restaurant. When you're traveling solo, the options are endless and you can decide exactly how to spend your well-earned money.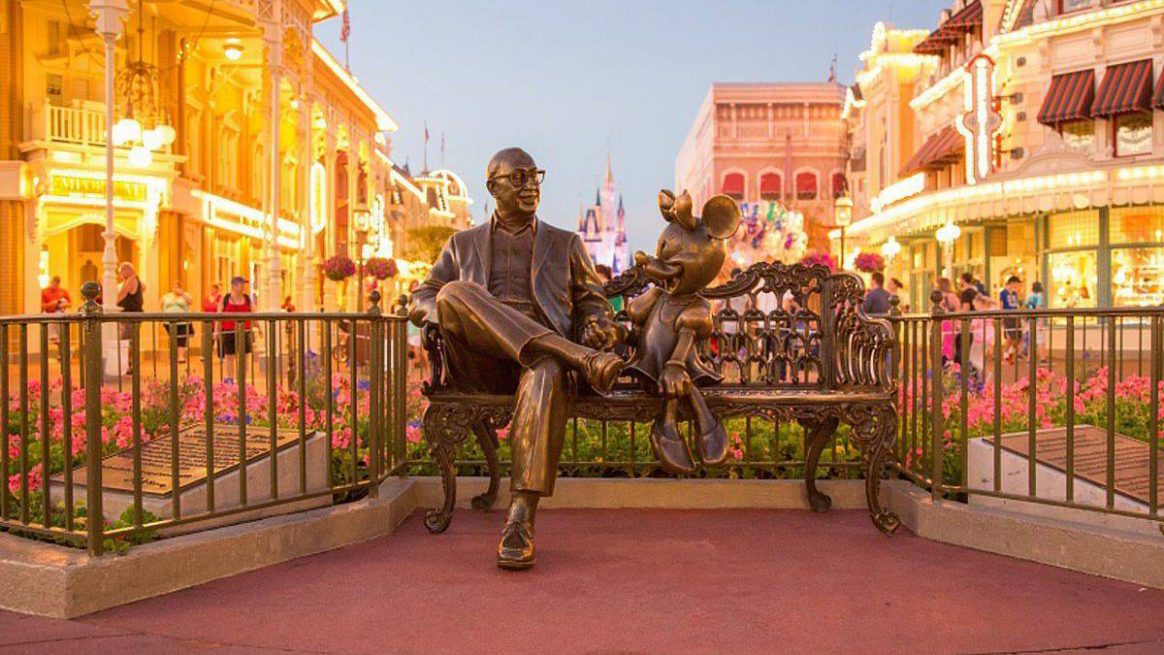 6) Don't Be Afraid to Dine Alone
For some reason, dining alone seems to freak people out. I'm not sure if it's because there's some ridiculous stigma attached to it, or if it's because people aren't sure what exactly to do when dining alone. Either way, don't be afraid to do it during your Disney World solo trip. As someone who has traveled not only to Disney alone but to other continents, I've become quite comfortable dining by myself.
People watch, go over your itinerary for the rest of the day, and use Disney's free Wi-Fi to connect with loved ones back home and post those Instagram-worthy photos you're capturing. In addition, I've always found Disney Cast Members to be very chatty and hospitable. I do try to be mindful of where I sit (e.g., not taking up a five-top table for one) and many times I opt for the bar even when I'm not drinking. Whatever you do, don't let the fact you're traveling alone make you eat counter service food only. You deserve better while on a Disney vacation.
7) Take Your Time
When I travel with a group, I always feel like I have to be mindful of my pace. Alone, I've found I get a more intimate experience and see Disney World in a whole new light. You can take your time exploring little nooks and crannies of the park, as well as take highly underrated shows and attractions like Mickey's PhilHarMagic and Walt Disney World's Carousel of Progress. Plus, if you're a photo fiend like me you won't feel like you're dragging anyone down by perfecting your shots of all things Disney World. When you set the pace on a Disney World solo vacation, you'll no doubt capture another side of the magic.
Have a Magical Disney World Solo Vacation
See, visiting Disney World alone can really be quite magical. Apply these tips for Disney World solo travelers to your itinerary, and you'll soon find out independence can be a very good thing!