No one can deny the eternal appeal of a Walt Disney World getaway.
However, it can be difficult to know where to begin with four unique Disney theme parks and hundreds of attractions. So follow along as we break down how to craft a top-tier Disney World itinerary in just 3 Days!
From how to best utilize Genie+ to which rides to skip or miss, our planning guide makes designing your dream Disney park getaway a breeze. 
Travel to the scorching Savannah plains on a safari, hang out with Woody and the gang at Toy Story Land, or explore the Millenium Falcon in a galaxy far, far, away.
However you spend your 3 days in Disney World, you are in for a magical treat.
Disney Theme Park Hotels & Disney Springs
Already dreaming about your Mickey ears and that refreshing frozen Dole Whip? Get a jump on your Disney itinerary planning by booking any of our premier Hotels by Disney World. 
Since time is of the essence when crafting a 3 day Disney World itinerary, we highly suggest staying as close as possible to the park. 
Reserving a room at an official Disney World Resort affords you many benefits in addition to park proximity, including:
Early entrance to theme parks

Extended evening park hours

Advanced dining reservations

Early access to Lightning Lane selections with Genie+
If you are craving the whole Disney experience but are working with a less than flush budget, why not relax with your family at one of the many affordable Disney Springs accommodation options. 
Walt Disney World Park Tickets 
Ready to get your fill of fantastic night spectaculars, Jungle Cruises, and African-themed safaris? The first step in building an unforgettable 3 day Disney World itinerary is pre-purchasing your Walt Disney World Resort tickets.
To hop or not park hop, that is the question! While you could certainly do plenty of Disney without a park hopper ticket, this can be a handy option for a quick three-day trip. 
Whether your group's preferences lie more with the Star Wars Universe or exploring international culinary delights, you may want to swap out time at Epcot for Hollywood Studios or vice versa. In addition, if you spring for a Park Hopper Plus option, you can spend a few hours or an afternoon splashing around in any of the Disney water parks.
Before you book your tickets, it's a great idea to conference with your group and get a rough idea of the main attractions and experiences you are dying to see. If your list contains a large number of popular rides with long wait times, we suggest opting for Genie+ enabled tickets.
Genie +
We like to think of Genie+ as our secret planning weapon. Banish missed opportunities and make the most out of every precious Disney moment when you utilize Genie+. 
Conveniently built into the My Disney Experience mobile app, this handy blue friend makes theme park planning as simple as possible. Enjoy superior scheduling features, reminders to book activities, and dining reservations. So whether you are a Disney veteran or a first-timer, Genie+ is the way to go.
Make the most of such amazing features as personalized itineraries, custom tip boards, and more. Available at over 40 attractions and experiences throughout the park, Genie+ also allows you the option to select the next available arrival window for Disney Genie+ Lightning Lane experiences all day long.
Park patrons can make ride selections one at a time, beginning at 7:00 a.m. on the day of their visit. In addition, Disney guests who have purchased the Park Hopper option will also be able to select Lightning Lane arrival windows across multiple theme parks.
My Disney Experience App
Another useful tool in your Disney toolbox kit is the My Disney Experience App. Sail through Disney World sans travel snafus when you download this time-saving app. Keep you and your family on track with a GPS-enabled map, easily view current ride wait times, and start your Disney hotel check-in process right from your phone.
Sync up your MagicMobile pass for easy park entry, and share your magical Disney itinerary with family and friends.
Day One: Magic Kingdom
While we hate to play favorites (just like our children, we love all of our Disney parks equally), there is something undeniably dreamy about kick-starting your Disney vacation at the Magic Kingdom. This is the quintessential Disney theme park and features many timeless attractions you know and love.
Begin day 1 of your 3 day Disney World itinerary with a stop at Main Street Bakery to mainline some caffeine and munch on a special Anniversary Cinnamon roll. 
Stroll on through Cinderellas' Castle and snap an obligatory selfie before hitting up some of the more popular rides. Hopefully, you've been paying attention to our helpful tips and have utilized the My Disney Experience App to reserve your Genie+ selections for all your can't skip rides. 
Some of our 'must see' Magic Kingdom moments and attractions include:
Big Thunder Mountain Railroad - dodge dynamite and falling boulders as you tackle the hairpin turns, drops, and descents of this wild western-themed roller coaster. 

Haunted Mansion - ghosts, ghouls, and seances, oh my! This creepy and casket-filled attraction is sure to give you full-body chills. 

Space Mountain - thrilling speeds, absolute darkness, and futuristic fun await those brave enough to take on this Tomorrowland mainstay.

Seven Dwarf's Mine Train - no one can say no to a family-friendly rollercoaster through a diamond mine featuring Sleepy, Grumpy, and Doc!
No visit to the Magic Kingdom is complete without a classic character meet and greet. So once again, we urge you to whip out your Genie+ and reserve this one-of-a-kind experience ahead of time.
Whether your little one is dying to travel to the Bayou and get close with Princess Tiana at Fairytale Hall or hang out with everyone's favorite mouse at the Town Square Theater, there is no more memorable Disney moment. 
Quickly approaching Hangry town, population you? Fuel up and avoid any hunger-inspired meltdowns with a bite at Columbia Harbour House. Enjoy crispy fried shrimp and melt in your mouth meaty Lobster rolls as you contemplate which rides to race to next. 
Save that phone battery as you'll want to document the pure joy of a Magic Kingdom parade, cavalcade, or character extravaganza. Our pick? Take advantage of the anniversary festivities and spirit when you soak in Mickey's Magical Friendship Faire.
This outdoor show takes place on the stage in front of Cinderella's Castle and features the entire enchanted kingdom. Spot Olaf, Anna, Mickey, and more, as the whole crew comes together to commemorate the World's Most Magical Celebration in their sparkling EARidescent fashions. 
Sing, dance, and be merry as you link up with animated friends both old and new at the Disney Adventure Friends Cavalcade. This brand new mini parade offers an awesome opportunity to hang out with everyone from Merida, from Brave, to Moana, as they journey from Frontierland through Main Street, U.S.A.
Wind down your day of wonder with a sublime nighttime showing of Disney Enchantment. This brand new spectacular show features dazzling fireworks, classic Disney songs, and the beauty of the castle courtyard all aglow. Also, keep your eyes peeled for new Disney additions such as Raya, Joe Gardner, and more.
Day Two: Animal Kingdom and Epcot
Do you hear that? It's the jungle calling, and we think you'd better answer. First, heed to the mystery and raw power of the African savannah when you rise bright and early to ride the Kilimanjaro safari. Then, board your open-air vehicle to tour the Harambe Wildlife Reserve, by far the most awe-inspiring Animal Kingdom attraction.
Witness over 34 exotic animals, including giraffes, elephants, lions, zebras, and hippos wandering about in their natural habitat. 
Other unique Animal Kingdom attractions include:
Expedition Everest - I hope you've packed your parka as you'll be careening through icy Himalayan peaks on this yeti-filled coaster through Everest.

Avatar Flight of Passage - prepare yourself for the majesty of Pandora as you enter the world of Avatar and attempt to bond with a Banshee on this thrilling ride.

Finding Nemo: The Big Blue… and Beyond! - this brand new live show reunites you with your favorite fishes as you sing and catch up with the cast of Nemo!
Grab an African-inspired lunch at Tusker House restaurant before making your way to the land of the future - Epcot!
Epcot
Often overlooked, Epcot has seriously stepped up their ride and attraction game in recent years. Everyone from Marvel maniacs to auto-holics will be in heaven here. 
Be sure to carve out time in your day to savor:
Remy's Ratatouille Adventure - reunite with Chef Remy on this daring culinary caper that will have you cruising through the mishaps and misadventures of Gusteau's Parisian bistro.

Soarin' Around the World - see the world from an exhilarating aerial perspective when you hang-glide high above the Swiss Alps, the Great Wall of China, and more.

Test Track - rev those engines as you put your personally designed virtual concept car to work on the test track!

Guardians of the Galaxy: Cosmic Rewind - reverse launches, 360-degree rotations, and special appearances from Star-Lord, Groot, and Gamora are all part of this intergalactic thrill ride experience opening summer 2022.
Real foodies know Epcot is the place to truly indulge in international epicurean delights. Give your passport and stomach some action when you book a world showcase tour.* This flavor-filled 4.5-hour walking food tour features excursions to 11 different countries. Revel in the tastes, architecture, and culture of Morocco, Mexico, Germany, and more as you traverse cobblestone streets and enter pavilions staffed by real citizens of these countries. 
Round out your day of technology and tasty eats with the revelatory new nighttime spectacular show, Harmonious. So get comfy as you settle in to watch the cinematic lights, pyrotechnics, and flowing fountains of this innovative show at the World Showcase Lagoon. 
Day Three: Hollywood Studios 
Call us crazy, but with a whole new universe to discover at Hollywood Studios, we think it's only fair to dedicate an entire day to Star Wars Galaxy's Edge. Not willing to join the resistance just yet? Tiny tykes will also have a field day of fun reuniting with Andy, Woody, and Buzz in Toy Story Land. 
From the Black Spire Outpost to Planet Batuu, there are countless ways to walk in the steps of Skywalker. Build your own custom lightsaber at Savi's workshop, design a droid, or sip on the same green or blue milk from movies! 
Sample space-themed cuisine at Olga's Cantina as you break bread with smugglers, bounty hunters, and rogue traders. If you are of age, don't forget to try the sumptuous cocktails of the 'Jedi Mind Trick' or the 'Outer Rim.'
Please be aware that Olga's is a 'table service' restaurant. Thus requiring a confirmed dining reservation for the total number of guests, regardless of age.
Now is the time to put that Genie+ to work! You'll definitely want to reserve slots at popular Hollywood Studios' rides such as:
Star Wars Rise of the Resistance - fight the First Order! Help the rag-tag group of resistance fighters on this exciting secret mission.

Millennium Falcon: Smugglers Run - prime your body for a hyperspace jump as you fly the galaxy's most iconic smuggling ship on its most dangerous journey yet.

Slinky Dog Dash - atta boy! Join the zany slinky dog for a mad dash on this family-friendly ride. 

Rock' n' Roller Coaster Starring Aerosmith - jam out to your favorite Aerosmith hits as your hurtle past iconic Hollywood landmarks in LA.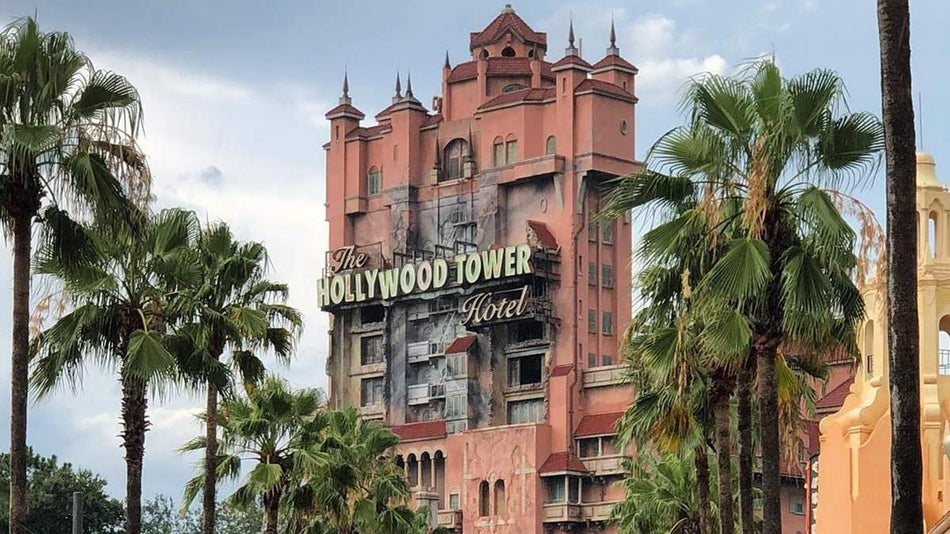 Not ready to call 'cut' on your day of Disney movie madness just yet? Finish your Disney marathon with the Fantasmic Show and Fireworks. 
This legendary performance is returning once again in 2022, promising to delight visitors young and old with its sublime effects, rousing music, massive sets, and over 50 live performers.
Watch in awe as Mickey gains the power to control water, color, and magic. But be on the lookout for new character additions and even more suspenseful surprises. 
Measuring 43 square miles, Walt Disney World is bigger than many major cities! Packed to the brim with world-class rides, attractions, and live music spectaculars, it's easy to get overwhelmed when planning the perfect Disney trip.
Of course, you could easily spend a week (or two) exploring every inch of Main Street U.S.A. Or Star Wars Galaxy's Edge. However, Disney World is more than doable in 3 days for travelers on a time-sensitive budget.
From screaming yourself silly on Space Mountain to glimpsing the wonders of the world while hang-gliding. There are countless mind-blowing experiences to uncover at all four parks.
Whether you want to go all-in with an international culinary tour or spend an afternoon designing droids. A three-day itinerary lets you boil Disney down to your absolute favorites!
Tell Us, How Would You Conquer Disney World in 3 Days?
Leave us a comment below!