Did you know Walt Disney World is the same size as San Francisco? At 42 square miles, this theme park is more like a town than a typical park. This means you've got to have a plan in place if you want to conquer Disney World in 3 days.
Key Tips to Follow
Day 1: Magic Kingdom
FastPass+ suggestions
Seven Dwarfs Mine Train
Character Meet and Greet
Festival of Fantasy Parade
What to Do
On your first day at Disney World, make your way to the Magic Kingdom. It's the premier Disney Park, and the one you'll want to visit first. There's something about seeing Cinderella's Castle that totally puts you in the Disney mood. Ideally, you've already used the My Disney Experience app to reserve your FastPass+ selections for all your must-see rides and attractions. I recommend getting FastPasses for the most popular activites, so you'll spend less time waiting and more time having fun.
You'll notice only one of the suggestions for FastPass+ is for a ride. This is because some of the most memorable things to at the Magic Kingdom are the meet and greets and parades. Depending on which characters are your favorites, classics like Mickey Mouse or fairytale princesses like Cinderella, you can arrange a time to meet them. By using a FastPass+ you'll be able to have that fangirl moment and not have to waste an hour in line.  Trust me when I say these are the moments that make Disney amazing.
I recommend using FastPass+ for Festival of Fantasy Parade. Why? You get VIP, front of the crowd access for a perfect view of this stunning parade. No craning your neck to get a view, or putting a stop to fun to a get a viewing spot. It's kind of the best.
To find out more about tackling this park, read our guide on how to conquer the Magic Kingdom in one day.
Where to Eat

Day 2: Animal Kingdom and Disney's Hollywood Studios
FastPass+ Suggestions
Toy Story Mania
Hollywood Tower of Terror
Star Tours
What to Do
On day 2 of our itinerary that conquers Disney World in 3 days, you're going to wake up early. Wildlife at the Animal Kingdom is most active in the morning, which makes it prime viewing time. A ride on Kilimanjaro Safari is the main attraction at Animal Kingdom. Aboard this safari, Disney transforms into an African plain. Animals like giraffes, elephants, lions, zebras and more frolic around, putting you thisclose to the action. It's by far the coolest experience at the Animal Kingdom.
Other notables at this park include:
Expedition Everest
It's a Bug's Life
Festival of the Lion King
Where to Eat
(Please note, FastPass+ selections must be used at 1 park per day. For this Disney World in 3 days itinerary, save your Fastpasses for Disney's Hollywood Studios.)
After a late lunch, make your way to Disney's Hollywood Studios. This park is undergoing a massive transformation right now. Long gone is the Sorcerer's Hat and backlots. Incoming are all things Star Wars and Frozen. Currently, these are the best attractions at Disney's Hollywood Studios.
FastPass+ Suggestions
Toy Story Mania
Hollywood Tower of Terror
Star Tours
When you're trying to make the most of Disney World in 3 days, you have to take advantage of Disney Springs. On Day 2, you'll do just that. This newly redesigned, waterside entertainment complex (previously known as Downtown Disney), bustles with activity day or night. You can browse stores like World of Disney, with more than 50,000 square feet of retail space, for the perfect Disney souvenir. Then, have dinner at The Boathouse. A waterfront restaurant with charming views, this harbor-esque eatery is the place to dine for a memorable meal at Disney Springs. The atmosphere combines with a menu of fresh seafood and savory steaks to create a one-of-a-kind Disney experience. You can even go on a boat ride around the harbor of the restaurant! How's that for dinner and a show?!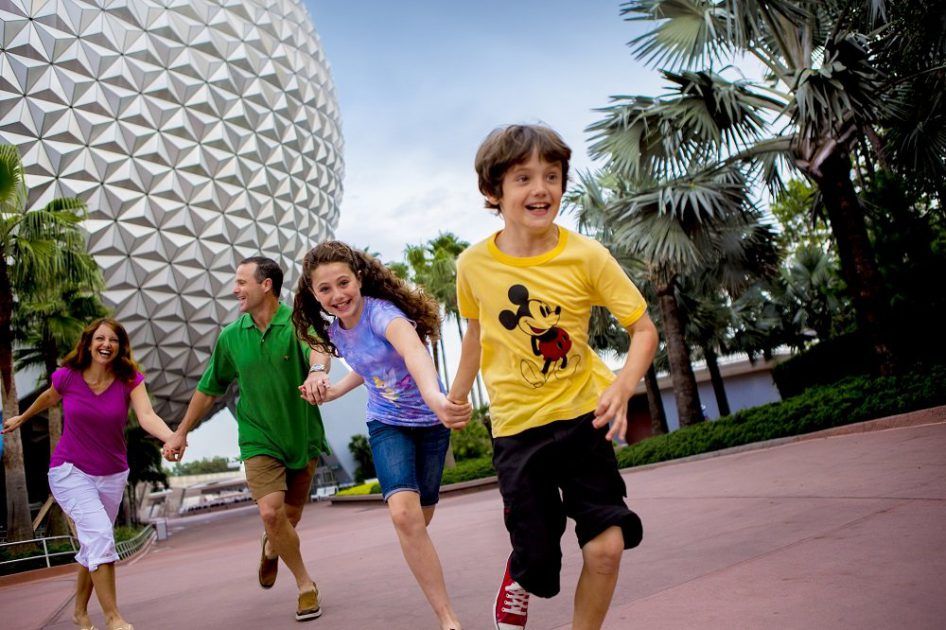 Day 3: Epcot
FastPass+ Suggestions
Test Track
Soarin'
Frozen Ever After
Epcot has long been misunderstood by the masses. It's been known as "Disney's adult theme park" as its ride selection is fewer, and its focus is on global culture. But you know what? Epcot has really revved up its attractions recently, staring with Test Track. An overhaul four years ago made this ride futuristic and even more hands-on. Here, you can buckle up in a 6-passenger "simulation car" and put a virtual vehicle that you created to the test. It's a lot of fun to see how your design handles the twist and turns of Test Track.
Another recent addition is Frozen Ever After. Geared towards guests who love Frozen (basically everyone!), this attraction is an unforgettable adventure through Arendelle. Your favorite Frozen characters such as Elsa, Anna, Kristoff and Olaf whisk you away for on over-the-water experience, one of which is even set to popular songs from Frozen. It's a must-do for any Frozen fanatic!
Soarin' is an Epcot staple. It's worthy of a FastPass+ simply for the airborne adventure it features. Likewise, the journey is all-new and showcases beauty from across the globe. It's an easy way to view extraordinary landmarks worldwide.
Of course, you can't visit Epcot without spending some time bouncing around World Showcase. Eleven countries create the pavilion, each dedicated to the food and culture of its respective country. I suggest walking around the entire pavilion, stopping to take in live performances and for a drink or two at your favorite countries.
World Showcase Standouts
Mexico: Grab a margarita, listen to the strolling mariachi band and take a tour through a pre-Columbian pyramid
China: View intricate recreations of the Temple of Heaven and the Terra Cotta Army
Germany: Stroll through cobblestone streets and bavarian architecture while sipping a strong brew
Italy: Romance rules in Italy, with Venice inspired plazas, bell towers, palaces and gardens among the highlights
France: Sip some wine as you walk amongst recreations of The Siene and Eiffel Tower
Where to Eat
Trying to conquer Disney World in 3 days means you're probably only eating dinner at Epcot once. So, be sure to take advantage of breakfast and lunch specials so you truly can taste your way around the world.
End your day at Epcot with the stunning Illuminations: Reflections of Earth show. Set on the World Showcase Lagoon, this night show celebrates the past, present and future of Earth. A stunning fireworks show set to stunning music, this is one show you've got to see!
For the best viewing (aside from restaurants), stake out a spot here:
Canada Pavilion
Waterfront Benches in China
World Showcase Plaza
Bridge between the France and UK pavilions
Conquering Disney World in 3 Days
With this fast-paced itinerary it's totally possible to conquer Disney World in 3 days. You might not be able to see it all. But hey, that's just a good reason to come back!