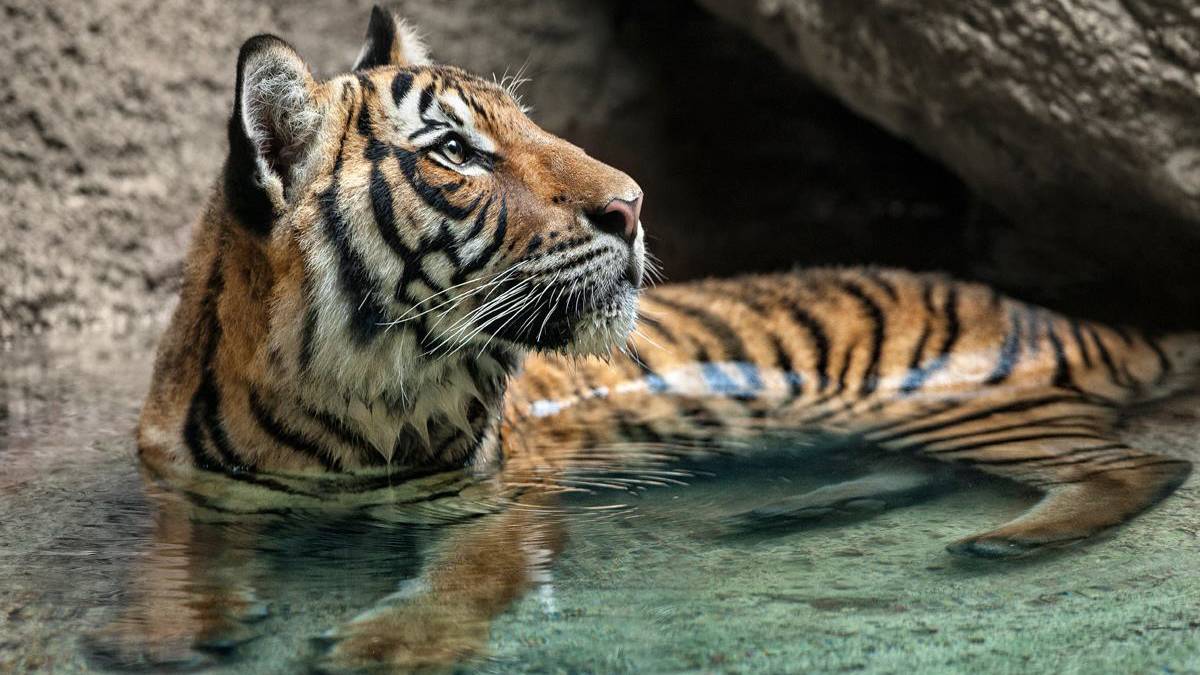 Ever wonder what happens at Miami Zoo once the lights go out? Find out at Zoo Miami After Hours!
Bring your pack for a wild night experience at Zoo Miami After Hours. This unique event lets you roam around the zoo, see which animals are awake, and join in the special late-night entertainment – all while indulging in food and drinks.
Follow along to learn how to make the most of every jungle-filled second of your time at Zoo Miami After Hours.
Zoo Miami After Hours Tickets
Zoo Miami After Hours is not included with your general admission. If you choose to enter the Zoo earlier, you'll be required to get a regular admission ticket available at the ticket booths.
We will update this page with more information regarding the ticket cost and sale date.
Nearby Hotels and Lodging
Recharge your batteries after a long day or night at any of these hotels near Miami Zoo. Book with Tripster to get the best deals:
Zoo Miami Discount Tickets
Ready to get close to your favorite animals? First, snag discount tickets on Tripster to make your safari experiences that much more affordable. For even more savings, grab the admission and food bundle. This package includes tasty bites and animal encounters in one!
General Admission – SAVE up to $2
Admission + Food Package – SAVE up to $3
Zoo Miami Vacation Packages
Fun, education, and wonder await every traveler in Miami, FL. Embark on all the adventures you could possibly want after your trip to Miami Metro Zoo with these other attractions when you purchase a package.
Here are some of our top vacation package picks:
Miami Zoo After Hours Event Highlights
Additional Presentations
Indulge in special animal performances and activities throughout the evening. Take the opportunity to chat with zookeepers and ask questions about your favorite wildlife. There will be live music, games, feeding experiences, and other surprises.
Food and Beverage Specials
Strolling through the zoo and watching adorable animal presentations can work up quite an appetite. Fortunately, Miami Zoo serves delicious treats from a casual bite and full meals to refreshing drinks and an array of libations. Make the most of their happy hour menu.
Animal Encounter
The zoo's special animal encounters are worth a ticket to Miami Zoo After Hours alone. Find out which animals are still awake when the sun goes down during your visit!
There will be a guide who can educate you about these nocturnal creatures. Before roaming around, download the Miami Zoo Map for your convenience.
Other Attractions in Zoo Miami
Zoo Miami occupies 750 acres and houses 3,000 animals featuring 400 species, making it the largest zoo in Miami. Whether you're coming with a budding conservationist or just an animal lover, these attractions are worthy of your time.
Conservation Action Center
Crawl through a snake tactile display, find out what your animal spirit is, or learn more about our natural habitats. This interpretive exhibit also opens your mind to conservation initiatives and environmental threats. Don't forget to bring your kiddos to this fun but educational attraction.
Florida: Mission Everglades
Florida: Mission Everglades urges guests to pay attention to wildlife and the ecosystem. The attraction takes you to the habitats of many known Florida animals, including the Florida panther, roseate spoonbill, black bear, river otter, burrowing owl, bald eagle, American alligator, and more.
Over 60 species of creatures are featured, and it emphasizes the significance of preservation for endangered or threatened animals. You'll want to take a trip to the Florida Everglades United States after this experience!
Don't miss the Lostman's River boat ride, crawl-through "tunnel", otter presentation, or pelican encounter. Coming with the little ones? They'll have fun at the new children's Cypress Landing Playground.
Wings of Asia Aviary
One of the best zoological park and gardens, Miami Dade Zoological Park is a haven for bird watchers.
Wings of Asia Aviary is home to nearly 85 species of exotic, stunning, free-flying Asian birds. On top of seeing over 400 birds soaring in the open air, you'll get to listen to relaxing waterfalls as you marvel at the tree-covered paths. Afterward, dig for relics and discover the connection between dinosaurs and birds.
Critter Connection
Stop by Critter Connection where kids can giggle, climb, and have all the fun they could possibly want. The place features a playground and houses fun critters, including meerkats, miniature horses, ferrets, and a bearded dragon.
Amazon & Beyond
Find yourself admiring the Central and South American colors and sounds at Amazon & Beyond. The extraordinary exhibit boasts 27 acres and highlights more than 100 astonishing species.
Gather your family and embark on an incredible trip among anacondas, jaguars, harpy eagles, and other fascinating animals. The area is divided into three sections such as the Amazon, Cloud, and Atlantic Forest, so you can easily plan your adventure.
The Village Plaza: Gateway to Tropical America
Splash at the Children's Fiesta Fountain water-play zone, enjoy small animal encounters, or head to Fiesta Cafe for quick bites and refreshments.
Cloud Forest
Can't visit tropical cloud forests yet? This exhibit will make you feel like you're actually there.
Amazonia: Amazon River and Flooded Forests
The Amazon is a rainforest ecosystem that generates a fifth of the planet's fresh water. Expand your knowledge about the Amazon Basin River, Atlantic Forest, and Pantanal Two.
Miami Zoo After Hours Date and Time
Unfortunately, the date for this year's event has not been released. Check back later for more updates.
Experience Zoo Miami After Hours
When the sun sets, the party is just getting started at Miami Zoo After Hours. Gather your group for a one-of-a-kind safari adventure at Petting Miami Zoo!
Related Post: 19 of the Top Things to Do in Miami with Kids
Find out which animals enjoy the nightlife, watch special animal presentations, and chow down on special treats and libations. You can also take a tram tour or drop by Miami Seaquarium! Without a doubt, this annual experience upgrades your usual zoo visit.
While at it, you can turn your short visit into a full-on adventure with a Miami Zoo vacation package.