November 11, 2022 @ 8:00 am

-

January 8, 2023 @ 5:00 pm

PST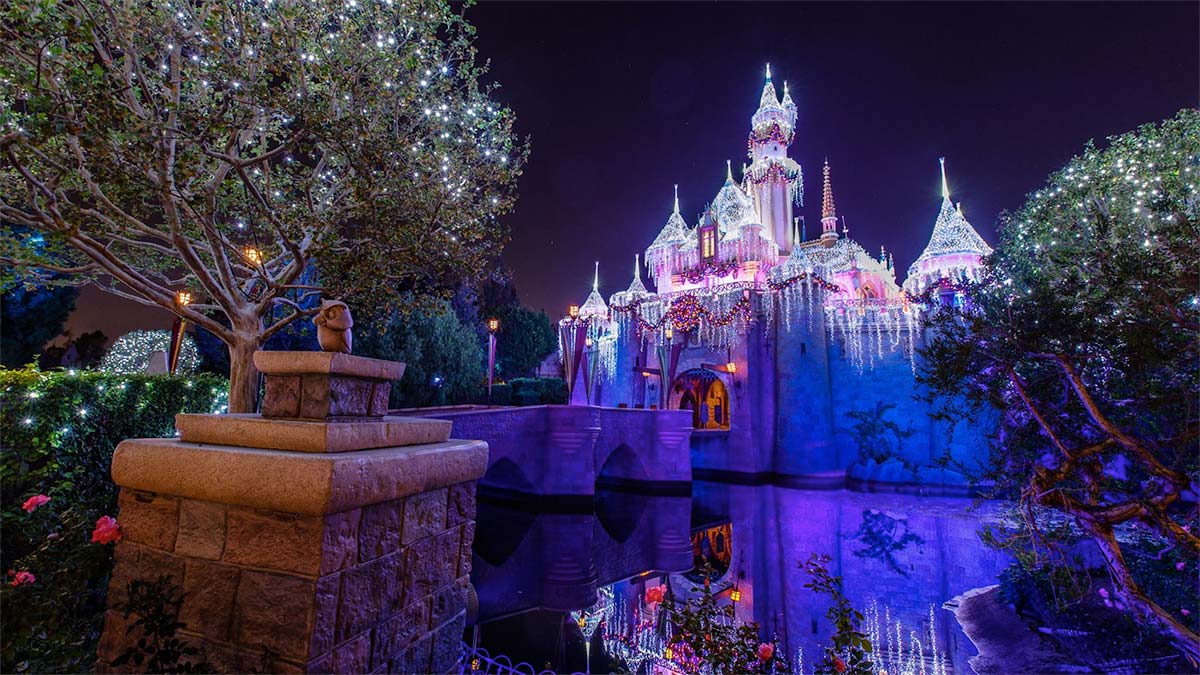 Step into a world of magic, festivities, and whimsical decorations this Christmas season. From jolly parades to dazzling fireworks, Holidays at Disneyland Resort are beyond compare!
Come greet Santa and his helpers, wave to Mickey, Minnie, and other beloved characters at the merriest parade on Earth, and sink your teeth into the seasonal eats during the event. The magic begins as you enter the Disneyland Resort!
Date and Details
Holidays at Disneyland Resort runs from November 11, 2022, through January 8, 2023.
Disney California Adventure Park
Disney Festival of Holidays
Hear diverse music and delight in cultural festivities during the celebration.
Disney ¡Viva Navidad!
Embrace seasonal traditions from Brazil to Mexico through a flurry of entertainment, including samba performances and local games at this fiesta-like event!
World of Color – Season of Light
A mesmerizing spectacle involving sky-high fountains, cheerful music, and colorful light displays make this nighttime attraction more fascinating.
Mater's Jingle Jamboree
Be amazed at Mater's adorned junkyard while treating your ears to classic festive jingles.
Luigi's Joy to the Whirl
Fasten your seatbelt and enjoy the ride at Luigi's decorated yard in Cars Land.
Disneyland Park
A Christmas Fantasy Parade
Joined by marching toy soldiers, grooving gingerbread cookies, Mickey and Minnie Mouse, plus more iconic Disney characters. This merry procession is one of the highlights of the holiday season.
It's a small world" Holiday Lighting.
Get wrapped up in the enchantment and beauty of million lights and glittering displays.
It's a small world" Holiday
Hum along to "It's a Small World" and take pictures with breathtaking adornments as your background.
Believe...In Holiday Magic" Fireworks Spectacular
The magic is in the air at this pyrotechnical extravaganza.
Haunted Mansion Holiday
Get ready for some seasonal thrills and surprises at the Haunted Mansion with details influenced by Tim Burton's "The Nightmare Before Christmas."
Tickets
Holiday attractions at Disneyland Resort are included with your Disneyland general admission.
Covid-19 Information
Face masks are optional for guests.
Disneyland Resort Packages and Other Area Attractions
Sprinkle some magic into your vacation with these attractions and hotels:
Experience Holidays at Disneyland Resort
Feel the excitement and joy of a kid celebrating holidays at Disneyland Resort. From live performances to seasonal attractions, this festive fair will give the entire family an enchanting time.
Related Events