September 9, 2022 @ 7:00 pm

-

October 31, 2022 @ 12:00 am

EDT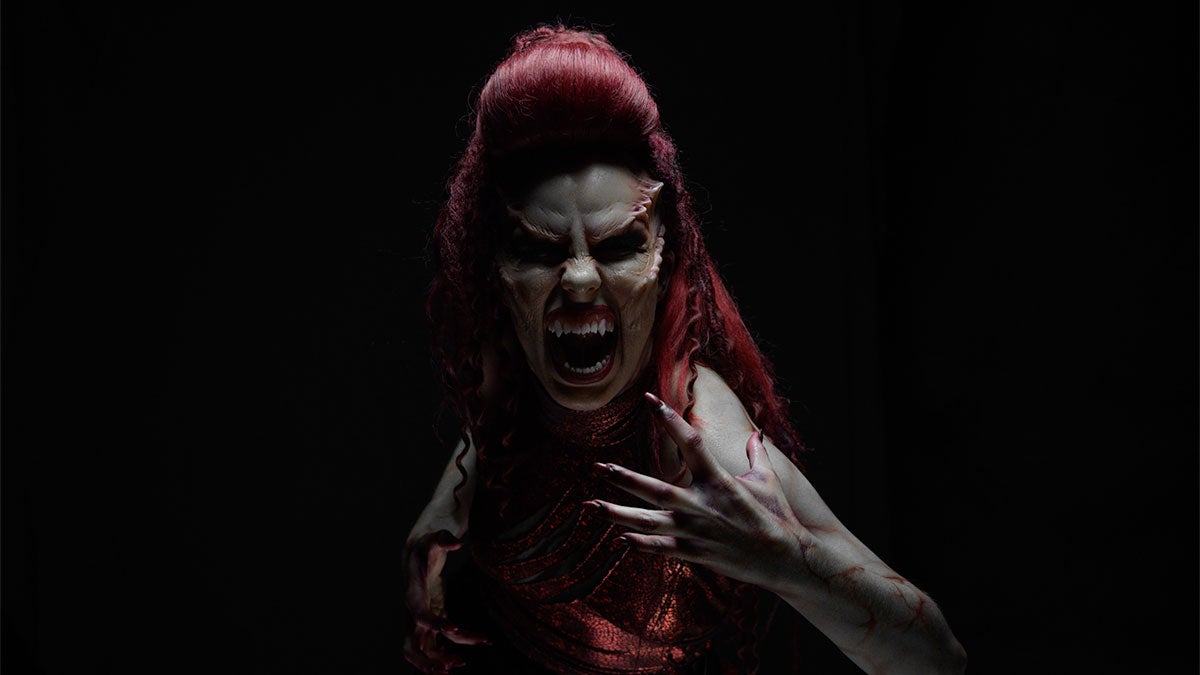 Heart-pounding scare zones, gut-wrenching themed houses, and humorously terrifying creatures hiding in the dark. Howl O Scream SeaWorld Orlando is back with a vengeance.
With angry haunts and evil spirits lurking around at SeaWorld Orlando this Halloween, you'll never want to wander the park alone. Call all the boldest and bravest and delve into the now eerie, unsettling aquatic ground you thought you knew… that's if you dare.
Escape from ruthless ghouls, brave dimly lit passageways, or catch hooking live performances.  Traverse all the acres of frights, just don't say we didn't warn you.
Follow along to discover all the unsettling haunts at Howl O Scream SeaWorld Orlando.
Howl O Scream SeaWorld Orlando Discount Tickets
This event is not included with your SeaWorld Orlando park admission. Fortunately, Tripster offers Howl O Scream SeaWorld Orlando discount tickets, so you don't need to worry about your budget.
SeaWorld - Howl O Scream Single Night to "Any Night" Ticket -

 

SAVE $56.00

per person!
SeaWorld Orlando Discount Tickets
Enjoy SeaWorld Orlando without busting your budget by bundling your SeaWorld Orlando Howl O Scream discount tickets with these deals:
SeaWorld Orlando Howl O' Scream Attractions
A SeaWorld Orlando Howl O Scream coupon lets you experience these disturbing attractions:
Haunted Houses
All-New Siren of the Seas
Don't look for a buffet and sparkling pool. This is not your usual peaceful cruise. Instead, watch out for restless souls and a mad ship crew. Dare to hop aboard?
All-New Blood Beckoning
Stay sharp. Scratch, a siren with a thirst for blood, is looking for its next victim. Can you resist her hypnotizing beauty and soothing voice? It's up to you to find out.
Re-imagined Dead Vines-Root of all Evil
This was meant to be a harmless garden stroll. Now it looks like an outdoor misadventure. Face the darkness and creatures within the woods. Just don't take the ravenous trees and plants for shelter.
Captain's Revenge
Scary and mysterious things happen as you've come aboard the vessel in search of the cursed treasure. Think you've got what it takes to outwit darkness and flee to shore?
Beneath the Ice
Whispers of a lost research facility buried under the snow lured you to join the rescue party, but the cold and fear are creeping in. Get ready to stay frosty and beat the unspeakable terrors.    
Related Post: 12 of the Best Things to Do in Orlando with Teenagers
Scare Zones
All-New Sea of Fear
With all the nasty monsters and creatures patiently waiting to pounce on you, you might want to think twice before dipping your toe in the water.
Cargo Carnage
You've finally arrived – the package that they've been waiting for. Try to get out of their sight. Just be careful, they'll be tracking your every move.
All-New Terrors of the Deep
Something is stirring in the deepest part of the sea. It looks like the captive creatures have completely escaped. You better swim back to the port before you're forced to replace their place.
Cut Throat Cove Scare Zone
Keep a safe distance from the angry, restless pirates – if you dare. They're outraged because of their ghastly fate, and you don't want to be on the receiving end of their rage.
Frozen Terror
The snow-buried research facility couldn't keep you from all the horrors. In fact, always look out for subhuman walkers, ready to make your frozen tombs.
Deadly Ambush
You've been transported into the year 1961 and to a scenic campground. It may look like a perfect camping vacation, but it's not. Creatures are lurking in the dark and they're not here to save you. Make your way through the forest before they mark you as their next victim.
Witchcraft Bayou
Strong enough to not be affected by voodoo and spells? Then, there's no reason why you shouldn't pass through the bayou.
Related Post: Insider's Guide to Aquatica Orlando
Shows
All-New Lost Souls Hideaway
Seize the opportunity to see Serpentina Moray in the flesh, an alluring Serpentine Sea Goddess in this exclusive Drag Cabaret. Beyond an enchanting performance, brave souls can enjoy limited specialty desserts and cocktails in this SeaWorld Howl O Scream 2022 Orlando bar. 
Lurking in the Depths: An Adventurer's Tale
Sam "Hud" Hudson, the legendary siren hunter and explorer is here to share his adventures. Gather around and listen closely as he uncovers all the truths and secrets from his quests.
Siren's Song
The legends are true. Sirens are truly captivating. Get ready for their irresistible outdoor performance filled with spellbinding singing, enticing effects, and chilling viciousness.
Monster Stomp
The notorious serial killer of London is back, but this time, to take the stage over. Catch Jack the Ripper in this hauntingly dark performance brimming with wicked dancing and singing.
Bars
All-New Allura's on the Rocks
Tired of all the screaming? Rest your voice and take refuge at the newest bar in the park. Calm your shaking knees with a drink or bites. Just try not to stare at the host who can turn anyone into a cold stone.
Longshoremen's Tavern Bar
Escaping ghouls and evil spirits is no easy feat. Rest your feet and warm your bellies with drinks at Longshoremen Tavern. Keep your ears and eyes open for crazy tales, live shows, and hilarious adventures as well.
Tormented
Take shelter from the haunts around you at Tormented. Enjoy signature drinks and cocktails to shake off the fear.
Poison Grotto
Pick your poison. Quench your thirst and escape from all the creatures haunting you even for a while. 
Siren's Last Call
Followers of the darkness need to take a break too. Most of the time, they hang out at Siren's Last Call. Make sure they'll never know you're not one of them. Order the regular's favorite drink such as "The Siren's Kiss" to blend in.
Roaming Haunts
The Sirens
The sirens are here to bring terror. Ready to face them?
Siren's Minions
Do your best to resist the spell of these evil mystic followers.
Camo
Don't hide behind the deadly vines, trees, and plants. They're also watching you.
Coasters in the Dark
Take your thrills to new heights on the Manta ride. Then, brace yourself for the all-new Ice Breaker that's dubbed as the #1 Best New Theme Park Attraction by USA Today. 
SeaWorld Orlando Howl O' Scream Date and Time
SeaWorld Orlando Howl O Scream 2022 haunts select nights from September 9, 2022, through October 31, 2022.
Thursdays through Sundays: 7:00 PM till midnight
October 29th, Saturday: 7:00 PM to 1:00 AM
Event Details
SeaWorld Orlando Howl O'Scream is for a mature audience. For a wholesome Halloween celebration complete with trick or treating and other fun, SeaWorld Spooktacular is the perfect option. This wholesome event is free for pass members.
SeaWorld Orlando Vacation Package
Want to embrace Orlando's rich culture through traveling? Then, package your SeaWorld Orlando Howl O Scream coupon with these other fun attractions and hotels:
Experience Howl O Scream at SeaWorld Orlando
A group of evil spirits, ghouls, and haunts have taken over SeaWorld Orlando and transformed it into a haunted place that only the brave can enter. Do you have what it takes to survive this horror? Then, save the dates for the SeaWorld Orlando Howl-O-Scream. 
Related Post: Ultimate Guide to SeaWorld Orlando: Coupons, Discounts, and Deals
Make sure to gather the squad for this pulse-pounding event night. Trust us; you'll want someone to watch your back. Don't worry, as you can take a break between haunted houses and scare zones at the bars and dancing areas.
Grab your SeaWorld Howl O Scream Orlando tickets now and experience an unforgettable Halloween. 
Related Events