Whether you need to accommodate a large group or are looking for more affordable nightly rates, offsite hotels can be advantageous for your Disney World vacation.
1. Know What You Need from Your Orlando Hotel
When searching for an offsite hotel, you should understand exactly what you need from a hotel. It is imperative that you consider the following criteria during your search process:
How much are you willing to spend per night?
Do you need free WiFi at the hotel?
Would you like your hotel to offer a continental breakfast?
Does your hotel need to be pet-friendly?
Will you use a theme park shuttle or bring your car?
How far away from Walt Disney World would you like to be?
What other activities do you plan to do in Orlando?
Having these factors in mind when hunting for hotels will help you find the right hotel for your visit.
2. Shop Around for the Best Offsite Property
We all know the phrase, "You get what you pay for." When considering hotel properties, this phrase especially rings true.
There are hundreds of hotels in Orlando, FL with extremely affordable rates. But what do you receive for that price? It is in your best interest to shop around, do your research, and find the Orlando hotel that has everything you need under one roof. Blindly reserving a room at an offsite hotel is not the way to go!
Use resources such as Tripster Orlando to discover the hotel with the accommodations you need, the amenities you want, and at a price you are comfortable with. Plus, with the ability to bundle your Disney World tickets, you can receive an even greater discount!
3. Choose an Offsite Hotel or Resort Close to Walt Disney World
While looking for hotels far outside of Walt Disney World is tempting due to the enticing nightly rates, I would advise against this. The further up I-4 you look for hotels, the greater traffic you will encounter while trying to access the theme parks each day.
Finding an offsite hotel near Walt Disney World opens up a world of conveniences to you, including avoiding the insane traffic! Consider booking a room at one of these hotels near Walt Disney World:
4. Pick a Hotel with Theme Park and Airport Transportation
One of the biggest advantages Disney World hotel properties provide is Disney's Magical Express and Disney's Bus Transportation system. While some offsite hotels do connect with this transportation system, the majority do not. However, to remedy this, these hotels offer complimentary shuttle service to Walt Disney World theme parks and the Orlando International Airport.
Of all the tips for staying offsite at Disney World, choosing a hotel with theme park transportation might be the most vital. Whether you drove or flew to Orlando, you won't have to worry about those pesky theme park parking fees when you rely on the hotel shuttle services.
Do note that theme park shuttles from hotels often operate on a specific schedule. Double check the shuttle hours with your hotel for the most accurate and up to date schedule. If your theme park shuttle doesn't operate at night or is notoriously late, have a backup plan such as Uber or Lyft.
Also, if your hotel does not provide a theme park shuttle, you can take advantage of Disney's transportation if you follow this tip: park your car at Disney Springs. Disney's Bus Transportation visits Disney Springs to pick up those going to visit the theme parks.
5. Determine What Type of Lodging You Prefer
Identifying what type of lodging your family will need is among the many tips for staying offsite at Disney World. Orlando is home to hotels, resorts, condos, townhomes, and more.
If you're traveling with multiple families, renting an offsite condo or a townhome is a great way to split the cost and keep everyone in the same vicinity. You'll also save money on meals by utilizing the included full kitchens!
Remember to look at the condo's proximity to Walt Disney World and the provided transportation and hotel amenities before booking your stay!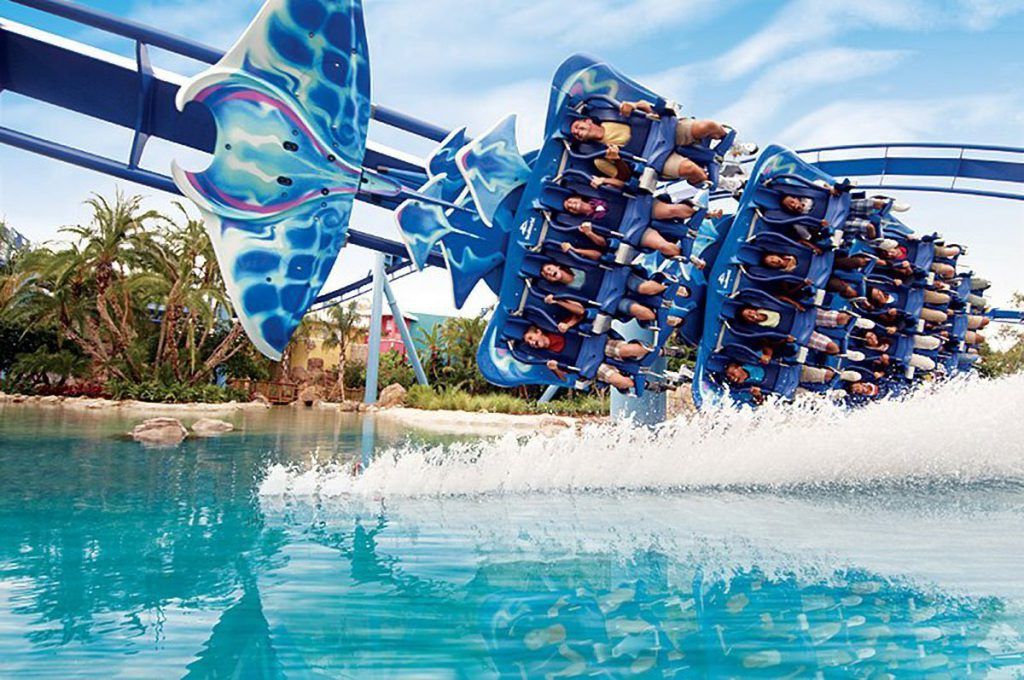 6. Visit Orlando's Top Attractions
By choosing to not stay on Disney World property, you have a greater opportunity to visit more of what Orlando has to offer. Schedule a few days to check out the top attractions in Orlando, including:
There's far more to explore in Orlando than just Disney World!
Be sure to identify if your offsite hotel offers shuttle service to these Orlando theme parks and destinations, as well.
7. Schedule a Day to Relax
Guests staying at a Disney World hotel have the luxury of heading back to their hotel for a midday break. Those who choose to stay offsite often do not have this convenience. Instead, simply schedule a day during your vacation to lounge by the pool, go shopping, and relax! You'll feel rejuvenated and ready to take on the next theme park on your itinerary.
Of the tips for staying offsite at Disney World, I cannot recommend this one enough! Disney World and other Orlando theme parks can be exhausting, so you'll need time to relax. Try to schedule your rest day in the middle or towards the end of your vacation for the best experience. Plus, with several offsite hotels offering amenities such as pools, spas, and fitness centers, you won't have to leave your hotel to kick back and relax.
What Tips for Staying Offsite at Disney World Would You Add?
Do you prefer to skip the crowds and stay at a hotel outside of Disney World? Let us know in the comments what tips you would add to our list.