Immersive. Engaging. Inspirational. Sight and Sound Theatres is known for its stunning stage productions and the all-new Moses is making a spectacular spring debut, winning over early audiences and earning race reviews. Many are familiar with the biblical epic, but why will you love Moses in Branson? Read on to find out.

Serious Wow Factor
Miracles are central to the story of Moses. How can one forget the parting of the Red Sea, the burning bush, the plagues? Recreating these scenes on stage is a major task; luckily, Sight and Sound Theatres are experts on advance technology. Phenomenal set design, moving set pieces, elaborate multi-media projections and a 180 degree wrap around stage bring the Old Testament times to life. You'll say "Wow" over and over as the ten plagues of Egypt reign, from the Nile turning to blood to the storm of fire and hail, God talks to Moses at the burning bush, the Red Sea divides and Moses staff transforms into a snake.

A Powerful Message
Sight and Sound Theatres are proud to deliver faith-based shows to audiences both in Branson, MO and Lancaster, PA. Moses continues that tradition, but think twice about the show being over-the-top preachy. It appeals those who are open to the idea of Christianity to those who know the Bible by heart. Accurate in tone, the show draws heavily from Exodus and Hebrews but if haven't read them or haven't seen the Hollywood movie "The Ten Commandments," you'll still easily be able to follow along.

Original Music to Move You
You might not know it, but Moses in Branson is a musical. The original composition is by a veteran composer of film and television, and people sing. A lot. In my opinion, it gives the show an extra emotional punch with heart-wrenching moments made that much more so by a falsetto in a voice or a villainous character, like the Pharaoh, sounding more powerful than ever through a booming solo. Bonus: If you really love the music of Moses, a soundtrack is available in the lobby.

The Petting Zoo Factor
Along with a talented cast of almost 50, there are some non-human counterparts stealing the spotlight. Cattle, goats, dogs, sheep, parrots, camels, horses and more parade on stage and sometime even down the aisles as characters make their entrance. Kids love the zoo-esque scene; reserve an aisle seat to get a closer look.
The themes of freedom, belonging, and the struggle for faith are universally appealing. Attend Moses in Branson to see why this is a show all ages love.
Moses tickets are on sale now. The show has matinee and evening productions, March 5-December 31, 2016.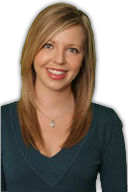 Ashley is Reserve Direct's travel expert, visiting Branson to find the best travel tips, money-saving deals and insider information. With over 10 years of experience in first-hand-travel adventures, she shares her stories, advice, and current events to help you stay in the know.