Since the early 1990s, Branson has been known for its vibrant entertainment scene. From variety shows to tributes, big-name stars to traditions, Branson shows offer a variety of performances. Which shows are for you? Discover the top 10 must-see shows in Branson MO with our list.
1) Dolly Parton's Stampede
The Dolly Parton's Stampede has become one of Branson's most popular dinner shows thanks to its interactive fun, talented performers and delicious food. Experience with your family our 32 magnificent horses, Return of the Buffalo, hilarious racing pigs, the Rumble in the Treetops lumberjack relay, equestrian feats, friendly competition and a fabulous four-course feast. Owner Dolly Parton guarantees it's "Branson's Most Fun Place to Eat!"



2) Samson
See the biblical story of Samson come to life right before your eyes at the Sight & Sound Theatre in Branson, MO. Watch as Samson battles the Philistines, succumbs to temptation, and loses his sight and strength. Will this original superhero prevail? Featuring state-of-the-art production equipment, live animals, unbeatable talent, and a jaw-dropping set, don't miss Branson's next big show.
3) Showboat Branson Belle
On this majestic showboat cruise over Table Rock Lake, experience an unforgettable two-hour boat ride filled with entertainment for guests of all ages. Themed after stunning showboats of the 1800s, the dinner attraction offers passengers a freshly prepared three-course meal and lively shows for unmatched entertainment. New for 2018 is a variety show featuring music from the 60s, 70s & 80s starring a talented troupe of singers, alongside our featured 4-piece band.
4) Presleys' Country Jubilee
Created by one of Branson's original performing families, this upbeat live show is widely praised for its hilarious comedy acts and incredible music. The talented Presley family sings and plays instruments to songs in the style of foot-stompin' country, soulful gospel and lively bluegrass. Moreover, as one of the longest running shows in Branson MO the Presleys' Country Jubilee is a Branson tradition. Be sure to arrive early for an entertaining pre-show and to browse the nosalgia-filled gift shop.
5) SIX
Attracting thousands each year to the Mickey Gilley Theatre, SIX features a complete experience filled with unbelievable vocal harmonies and exceptional showmanship by the talented Knudsen brothers. Guests can enjoy slick dances moves, funny stories, slapstick humor and superb songs from Elvis, Frankie Valli, Coldplay, MC Hammer, and more for a complete range of entertainment for the whole family. As such, it's easily one of the best shows in Branson MO.
6) Legends in Concert
One of the world's greatest live tribute show, Legends in Concert at the Dick Clark American Bandstand Theater offers exciting entertainment by uncanny impersonators of world-renowned performers from many eras. Hear classics from Michael Jackson, Whitney Houston, Johnny Cash, Elvis Presley, Taylor Swift, and more. Guests can also find priceless memorabilia in the lobby before or after the show.
7) The Shepherd of the Hills Outdoor Drama
Since 1959, this incredible outdoor live-action show at The Shepherd of the Hills Outdoor Theatre has been a family favorite to millions of visitors. Shepherd of the Hills Outdoor Drama is an extraordinary tale by Harold Bell Wright that offers themes of love, power, hardship and life's true meaning, featuring more than 80 actors, 40 horses, sheep, a log cabin, a 1908 DeWitt automobile, and more.
8) Baldknobbers Jamboree Show
A family-operated revue, popular since its opening in 1959, Baldknobbers Jamboree is an upbeat live show that features contemporary country music and side-splitting comedy acts. The revue is hosted and performed six nights a week by the second and third generations of the Mabe family, as well as other talented musicians, singers and actors. It's a show fit for the whole family!
9) Haygoods
Featured exclusively at the Clay Cooper Theatre, this high-energy show highlights the talents of the Haygoods family—five brothers and one sister—combined with elaborate visual effects, more than 20 different instruments, energetic choreography, beautiful harmonies, and more. The Haygoods show is one of Branson's best in family entertainment, featuring country, rock and pop hits of today.
10) Dublin's Irish Tenors and The Celtic Ladies
An exciting production featuring two talented groups of performers, Dublin's Irish Tenors and the Celtic Ladies show offers some of the finest voices of Emerald Isle and Ireland. Guests can enjoy traditional folk ballads, classical pieces and contemporary songs, ranging from opera to pop, swing to Irish classics, including "Hey Jude," "You Raise Me Up," "Rolling in the Deep," and more.
Must-See Entertainment
Add these must-see shows in Branson MO to your vacation for an entertainment-filled getaway. For the best prices on tickets, be sure to browse the deals available through Reserve Branson.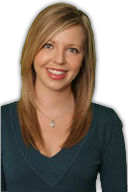 Ashley is Reserve Direct's travel expert, visiting Branson to find the best travel tips, money-saving deals and insider information. With over 10 years of experience in first-hand-travel adventures, she shares her stories, advice, and current events to help you stay in the know.