A midwestern oasis of merriment awaits the whole family when you schedule spring break in Branson. Feast your eyes on stunning natural attractions like Table Rock Lake and the rugged beauty of the Ozark Mountains as you hike, zipline, and fish your days away.
Follow along to uncover the very best of your Branson Missouri Spring Break 2023.
Those seeking the charm and history of an 1880's Ozark Village will fall head over heels for a day at Silver Dollar City.
While art and theater lovers will lap up, the variety of world-class comedy, music, and dance shows up for grabs in the 'live entertainment capital of the world.'
Mountains, museums, and tons of adrenaline-pumping outdoor adventure make a Branson MO Spring Break ideal for all.
When to Go
Spring Break comes early to Branson, MO, around mid-March and can last through early April, depending on the school district. 
Considered a 'shoulder season,' the pleasant temperatures, waning crowds, and affordable lodging rates make Spring a desirable time of year to visit this Ozark Mountain Retreat. 
Conveniently located within a day's drive of ⅓ the U.S. population, this epicenter of family fun is no longer a well-kept secret!
Branson Spring Break Hotels
Romantic cabins on Lake Taneycomo, luxurious resort accommodations complete with water slides, whirlpools, spas, or budget hotels just minutes from downtown Branson.
Whatever spring break accommodations you are seeking, we have a bevy of options when it comes to Branson Hotels & Lodging. Primp prior to your live show reservations, or squeeze in a siesta before tackling the roller coasters of Silver Dollar City.
Never stress about your reservations, knowing you are always guaranteed our lowest rates online.
Psst.. looking for romantic things to do in Branson? Check out our guide to Things to do in Branson MO for Couples. 
Branson Spring Break Packages
Looking to save a buck while you ball out in Branson? Combine go-karting or the thrilling equestrian feats of Dolly Partons Stampede Dinner with your A-list accommodations when you purchase a Branson Vacation Package.
By bundling your spring break entertainment, you'll preserve that vacation budget and have even more cash for finger-licking good BBQ or Silver Dollar City souvenirs.
Branson Spring Break Activities
Still stumped on things to do in Branson in March? While temperatures may not be balmy, visitors can still find plenty of action to enjoy both in and outdoors. Check out cuddly creatures at the zoo, hit the trails, or weave your way through a laser maze at Wonderworks.
Table Rock Lake
Wakesurfing, paddle boarding, fishing, oh my! Depending on your tolerance for chill, you may or may not opt to get wet on your Spring Break vacation.
However, no matter the weather, the glittering waters of Table Rock Lake make for a welcome destination. Spend an afternoon angling for bass, explore over 800 miles of shoreline, or pitch a tent and gaze up at the stars.
Branson Hikes
Inhale that fresh mountain air and get in those steps when you hike any of the over 200 miles of publicly accessible trails in Branson. Witness cascading waterfalls, seek out the real-life setting of Shepherd of the Hills, or feast your eyes on acres of lush oak-hickory forests.
Promised Land Zoo
Animal-obsessed kiddos will go absolutely 'ape' for a day at the Promised Land Zoo. Baboons, lemurs, zebras, and more await you at this 75-acre family-owned and operated wildlife facility.
Cuddle baby animals, hop aboard an RTV-guided safari or experience a VIP animal adventure. 
Mountain Coaster
One of the most exciting things to do in Branson for thrill seekers can be found nestled deep in the forests of Shepherd's Adventure Park.
Faster, stronger, and longer than ever, the Copperhead Mountain Coaster is sure to top any adrenaline junkies list. One of the newer attractions at the park, Copperhead is Branson's longest downhill mountain coaster. Zip through the scenic Ozark mountains experiencing gravity-defying loops, drops, and curves.
Branson Ziplines
Breathtaking mountain views, tree suspended platforms hundreds of feet in the air, and rugged forest scenery await you when you tackle any of Branson's exhilarating ziplines.
Whether you're a zipline novice or a seasoned pro, there are a variety of challenging and fun-filled tours to choose from. 
Silver Dollar City
Roller coasters, artisans, and world-class festivals. It doesn't get any better than a day at Silver Dollar City. This award-winning 1880s-themed amusement park boasts more than 40 rides and attractions, 40 daily live shows, and an abundance of eateries and shops.
Feel the explosive power of the Time Traveler coaster, watch real blacksmiths at work, or indulge in some tantalizing brisket at the Rivertown Smokehouse. Springtime in Silver Dollar City is especially sublime as it means the commencement of Spring Ride Days and many seasonal festivals:
Spring Ride Days
Woo hoo! Celebrate warming temperatures and the blooming flowers in Branson at beloved Silver Dollar City from March 11-26, 2023 at Spring Ride Days. Featuring over 40 of their high flying, adrenaline-pumping coasters. Take a spin on Outlaw's Run, try to escape time on the Time Traveler, or feel the heat on Wildfire! 
Street Fest Festival
Stilt walkers, plate spinners, folk music, and tons of funky, full-on country flavor make the Street Fest Festival a can't miss experience! Stop by Silver Dollar City from April 6 - 30, 2023, to be swept away in the spirit of Spring. Feel the beat of the percussion crew, gasp in awe at the aerialists, and sample unbelievable street food creations. 
Bluegrass & BBQ Festival
Want the recipe for a perfect all-American festival? One heaping helping of Bluegrass and one ample serving of BBQ! Prepare your ears (and your palate) for some sensational talent and slow-cooked meats when you witness some of the best names in Bluegrass perform at Silver Dollar City from May 4 - 29, 2023.
What to Do in Branson When it Rains
Fritz's Adventure
Don't let dark skies rain on your spring break plans! Instead, make like Tom Cruise in Mission Impossible and accept your death-defying mission as you traverse tree houses, laser mazes, half pipes, and more.
Boredom will be banished as kids of all ages run wild in this epic 80,000 square foot indoor facility. Pretend you're a pilot in a 1959 Twin Beech airplane, scale a 48 ft indoor urban wall, or swing through 32 obstacles and 11 ziplines. 
Butterfly Palace & Rainforest Adventure
Learn all about Monarch migration, revel in the vibrant colors of exotic butterflies, and discover the secrets of the Banyan Tree Bungee Adventure Maze at the Butterfly Palace & Rainforest Adventure.
An interactive and educational haven of 1,000 colorful live butterflies, exotic live reptiles, and amphibians, this palace will enthrall you with the enchantment and beauty of the rainforest. 
Titanic museum attraction
Cue my 'heart will go on.' History buffs and Leonardo Di Caprio lovers alike will flock to the 'World's Largest Museum Attraction' right here in Branson. Uncover the magic, mystery, and history of the Titanic as you witness a growing iceberg and touch 28-degree water.
Meanwhile, waltz down the magnificent grand staircase. Snap tons of photos as you want to document the crew in their period dress and the over 300 artifacts on display. 
WonderWorks Branson
An upside-down educational escapade that will leave little ones entertained for hours. WonderWorks Branson contains four stories of science, technology, engineering, art, and math exhibits.
Step into augmented reality, tackle a laser maze or make magnificent bubbles in a real science lab. 
Adult Things To Do In Branson
Showboat Branson Belle
Awe-inspiring sunsets on Table Rock Lake and the majesty of an 1800s showboat. Combined with unparalleled live entertainment, come together to make dinner aboard the Showboat Branson Belle an unforgettable evening interlude.
Sway to the four-piece band's music and clap along to the rhythmic toe-tapping of the dancers. Meanwhile, savor your meal of pot roast, fresh rolls, and ooey gooey butter cake. For an even more luxurious culinary experience, you can opt for the Captain Club's Premium menu.
Hughes Brothers Country Show
A lot of country, with a splash of gospel and a dollop of doo-wop, make the Hughes Brothers Show an irresistible Branson attraction.
These four brothers were born to entertain. Their harmonies, fancy footwork, and side-splitting comedy will have you captivated the moment you enter the theater. Hear your favorite country covers past and present as you tuck into finger-licking good pulled pork, coleslaw, and baked beans. 
Dolly Parton Stampede Dinner Attraction
All hail Dolly! Everyone's favorite blonde has done it again! Saddle up for a spellbinding evening of equestrian talent, racing pigs, and canine capers. Audience members of all ages will be hootin and hollerin as they revel in the magic of this once-in-a-lifetime dinner attraction.
Tear your eyes away from the four and two-legged stars for a moment to enjoy your heavenly four-course meal. Enjoy hearty rotisserie chicken, buttery corn on the cob, and flaky apple pastry.
Branson Live Music Shows
Legends in Concert
Watch Michael Jackson moonwalk, Elvis swing those hips, and Taylor belt out heartfelt lyrics when you watch one of the world's greatest live tribute shows. Music lovers from all generations will be in heaven hearing the hits of today and yesterday at the illustrious Dick Clark American Bandstand Theater.
In addition, elevate your special night on the town by upgrading to a VIP experience. Or indulging in celebratory pre-show drinks at the theaters newly remodeled 2nd-floor landing. 
Grand Jubilee
Country, gospel, or comedy? If you can't make up your mind, you don't have to, at the Grand Jubilee. This 2-hour award-winning variety show features an intoxicating mix of powerhouse vocals, glorious gospel, and laugh-out-loud comedy.
Winner of both 'Branson's Best Variety Show' as well as Quartet of the Year. The Jubilee is a jubilant explosion of down-home jokes, country music, and rock and roll favorites. 
Peaceful mornings angling for bass at Table Rock Lake or doubling down on bluegrass and BBQ at Silver Dollar City.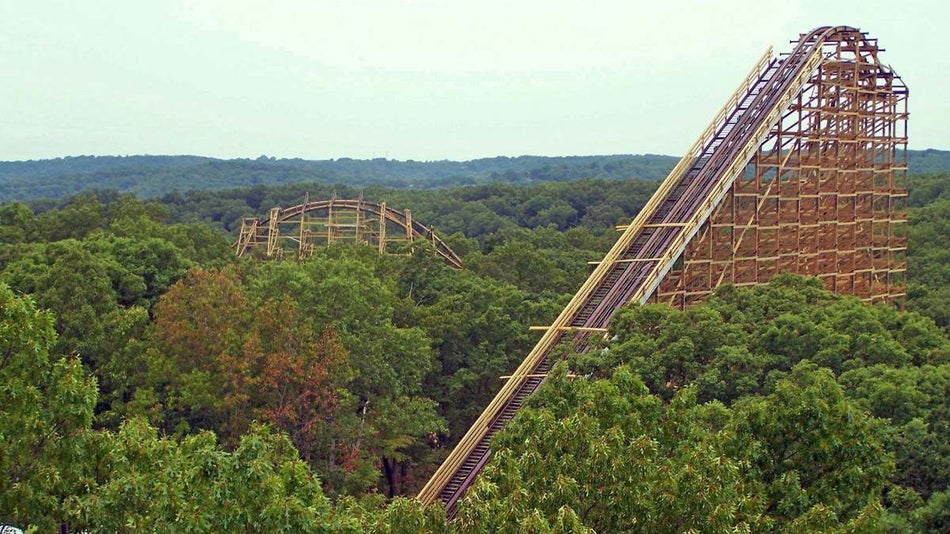 Once just a sleepy mountain retreat, Branson's beauty, adventure, and culture are no longer under wraps! This mecca of live entertainment and heart-pumping outdoor thrills is now a Spring Break hotspot. It's just begging to be explored.
Families from all over the U.S. will have their hands full as they spend days enjoying Silver Dollar City. Or get their honky tonk on at Dolly Parton's Stampede Dinner Attraction.
From the death-defying twists and turns on the Time Traveler. To indoor laser tag madness at Fritz's Adventure. There are untold ways to commemorate Spring Break in Branson.
So don't wait another moment to begin your Missouri excitement. Book your Branson Vacation today!
Tell Us, What Will You Plan For Your Branson Spring Break 2023?
Did we skip any of your favorite Spring break Branson MO 2023 activities?
Tell us in the comments below!