I tend to love all of the seasons, but sometimes on cold winter days like this one I can't help but dream of summer.  When I visit Gatlinburg during the warmer seasons, one of my favorite affordable activities is riding the Gatlinburg Sky Lift.  You can easily hop on the Downtown Gatlinburg attraction at any time, day or night, with rides beginning at 9am.  As you ride to the top of Crockett Mountain, ascending 1,800 feet, look around and take in the view.  It changes with every elevation so there really is a unique view.  The area around you is surrounded by The Great Smoky Mountains National Park, making the views from the top truly spectacular.  Bring a pair of binoculars to enhance the view.
My trip was during the day, but night rides offer an entirely different experience.  View Downtown Gatlinburg a glow, nestled quaintly in the arms of the Smoky Mountains.
Browse through my Gatlinburg Sky Lift gallery and see why this classic attraction is still the tops!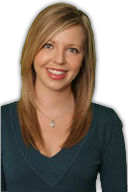 Ashley is Reserve Direct's travel expert, visiting Gatlinburg to find the best travel tips, money-saving deals and insider information. With over 10 years of experience in first-hand-travel adventures, she shares her stories, advice, and current events to help you stay in the know.