These legendary tribute artists will have you clapping, toe-tapping, and shouting "encore!"
Read on to discover how to pinch some pennies with your Legends in Concert Myrtle Beach discount tickets today.
No visit to the Grand Strand is complete without watching a performance at the Legends in Concert theater. Featuring talented tribute artists, dancers, and a live band, this award-winning show will keep you amused from start to finish.
Their state-of-the-art theater is located conveniently in the heart of Myrtle Beach at Broadway at the Beach. Witness some of the greatest artists of all time like Elvis Presley, Aretha Franklin, and the Blue Brothers come together in one unforgettable production.
Legends in Concert Myrtle Beach Discount Tickets
The best way to save some serious money and get your ticket at the lowest price? Purchase your Legends in Concert Myrtle Beach discount tickets in advance from Tripster.
You can avail exclusive discount tickets to Legends in Concert Myrtle Beach and even bundle your tickets with several of our nearby attractions and lodgings.
In addition to saving money, securing your tickets online from Tripster guarantees you and your family will skip the line.  
Simply print your tickets or show the email confirmation before showtime.
Legends in Concert Myrtle Beach Coupons
Have you been tirelessly searching "legends in concert myrtle beach discount code" on google looking for the best deals? Save yourself some time.
There's no need for Legends in Concert Myrtle Beach promo codes when you book with Tripster. We offer the lowest Legends in Concert Myrtle Beach discount tickets online.
Hotels Near Legends in Concert Myrtle Beach SC
Interested in a luxurious ocean-front suite? How about a spacious condo for the whole family? With Tripster we offer the widest selections of hotels near Legends in Concert Myrtle Beach SC with the biggest savings!
Legends in Concert Myrtle Beach Hotel Packages
After an evening of incredible entertainment, rest your head on a pillow knowing you saved the most amount of money by bundling your Legends in Concert Myrtle Beach tickets with a hotel package.
Food and Drinks
The State of the Art theater that houses Legends in Concert Myrtle Beach offers a variety of drinks, snacks, beer, and candy. We recommend hitting the nearby restaurants at Broadway at the Beach for a full-course meal before or after the show.
In addition to over twenty tempting dining establishments, Broadway at the Beach is a world-class shopping, dining, and entertainment destination. Our top picks for a legendary experience: 
King Kong Sushi 
Craving sushi? This restaurant houses over 100 specialty sashimi, sushi rolls, and maki. Their extensive menu includes Hibachi and beef ribs, satisfying every palate and taste.
You will feel like you've been transported to Asia with every bite.
Jimmy Buffett's Margaritaville 
What's better than sipping an ice-cold margarita and eating a cheeseburger in the paradise that is Jimmy Buffet's Margaritaville? You can choose to dine in or out on the patio to enjoy the serene view of Lake Broadway.
You'll thoroughly enjoy comfort food such as chicken sandwiches, mac and cheese, tacos, and fish and shrimp.
Liberty Taproom & Grill 
Steak and beer lovers! This place is for you! This restaurant offers signature cuts like prime rib, filter mignon, and ribeye. Sip your way through their 36 draft beers and seasonal blends too.  
Savings on Other Broadway at the Beach Attractions
Like Las Vegas, Broadway at the Beach is bursting with interactive attractions for kids and adults.
Ripley's Aquarium
Ripley's Aquarium is an 85,000 square-foot aquatic oasis that boasts 10,000 exotic sea creatures representing over 350 species within its exhibits. Enjoy up-close views of sea creatures and penguins. Take the opportunity to touch sharks and stingrays. Then snap some selfies with magical mermaids. This wonderland is perfect for all ages.
Broadway Grand Prix
Don't miss one of the most popular attractions on Broadway at the Beach. Grand Prix provides an assortment of thrilling rides, games, and activities.
Ride go-karts and start a friendly competition with your fellow racers. Then, test your skills on the Pro Track or watch your youngsters drive and take turns at the Kids Track.
Finally, as you wind down from your adrenaline rush, play on their two miniature golf courses or test your strength on their rock-climbing wall.
Steve Falcon's Comedy Hypnosis Hour
Ready to be hypnotized? Be amazed by magic and precision choreography during this all-ages show performed at Broadway at the Beach. Whether you choose to participate or prefer to watch from your comfortable seat in the Wonders Theatre, the experience at Steve Falcon's comedy and hypnosis show is a can't miss!
Let yourself be immersed in the Willy Wonka-like whimsy of this Las Vegas-style illusions spectacle.
The Simpsons in 4D
Looking for even more theater laughs? Head to The Simpsons in 4D theater to enjoy this exciting 4D movie motion experience complete with special effects.
Try out the delicious Squishee flavors and snap a selfie with Bart, Homer, Marge, Lisa, and Maggie.
Every ticket lets you share a red-carpet moment with the Simpsons family, so dress up and show your best smiles.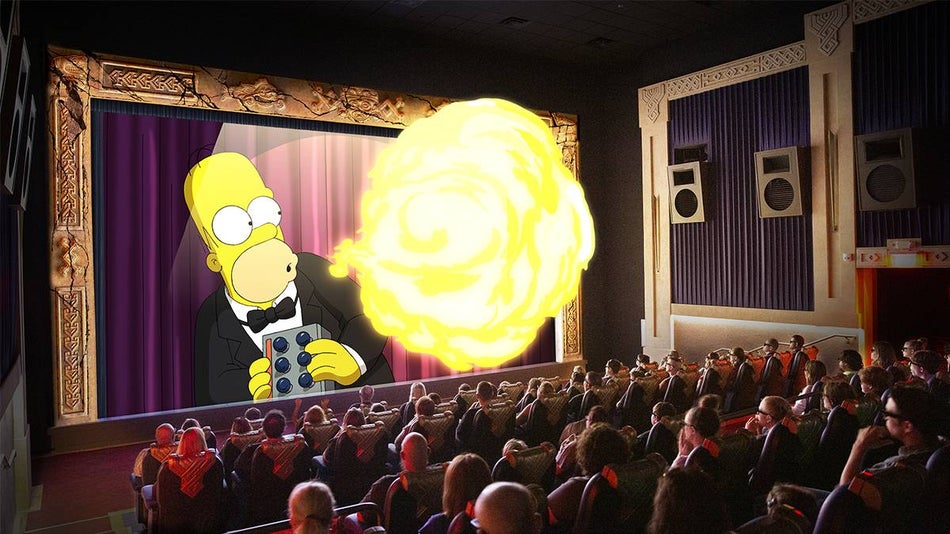 Known as "Entertainers of the Year" and "Show of Shows," Legends in Concert Myrtle Beach dazzles guests with a variety of tribute performers impersonating the greatest stars of today and yesterday.
Lights! Camera! Acapella! Indulge in an evening of entertainment as you witness some of the most iconic artists on stage. Legends in Concert is an experience you don't want to miss.
Secure your Legends in Concert Myrtle Beach tickets from Tripster and prepare for a legendary experience. 
Which Tribute Performer Are You Most Excited to See?
Leave us a comment below!