Mauna Kea, located on the north-central side of Hawaii's Big Island, rests in a state forest preserve, just south of the Kohala Coast of the Pacific Ocean. Hawaiian locals call Mauna Kea the White Mountain for its snowy peak.
In fact, the summit area is much colder than some visitors anticipate. With an average temperature of 32 degrees Fahrenheit, snowfall is more frequent during the Hawaiian winter season, from December to February. However, the Mauna Kea peak can receive snowfall from May to October.
Hawaii's Mauna Kea Volcano has a peak reaching 13,803 feet above sea level, making it the highest point in Hawaii, 125 feet higher than its much larger sister volcano, Mauna Loa. In addition, Mauna Kea is a shield volcano with most of the mountain submerged under the Pacific Ocean.
Photo Alert: Expect to take some epic photos day or night as you witness the summit's spectacular sunsets and starry twilights!
Mauna Kea Summit "White Mountain"
The Mauna Kea Summit is one of the best sites for astronomical observation. Scientists use the Mauna Kea Observatories for scientific research as the facilities contain some of the most extensive inventive telescopes. For instance, city developers added 13 telescopes since the creation of the access road in 1964. The telescope construction has created a controversy among locals as the area is considered sacred by Native Hawaiians. Across the islands, Hawaiian religion delegates the peaks as sacred entities, whereas at one point, an ancient law allowed only high-ranking ali'i to visit the peak. Some locals contest that officials have prioritized astronomical development at the expense of caring for the area's cultural and natural resources.
Mauna Kea's Observatories
Due to the COVID 19 pandemic, the Mauna Kea Conservatories are closed.
The summit of Mauna Kea features the world's largest observatory and highlights telescopes operated by astronomers from eleven countries. The power of the telescopes is fifteen times stronger than that of the Palamar telescope in California and sixty times greater than the Hubble Space Telescope.
The Onizuka Center for International Astronomy Visitor Information Station
The Onizuka Center VIS on Mauna Kea is open every day of the year from 11:30 a.m. to 7:00 p.m. Staff members at the center provide health and safety guidelines and other information about Mauna Kea. The Onizuka Center for International Astronomy resides at a 9,200-foot elevation and is located on the Mauna Kea Access Road (Milepost 28), off the Daniel K Inouye Highway. Since the summit is unpaved and very steep, drivers heading past the Visitor Station are required to use 4-wheel drive vehicles.
Pro Tip: Visitors driving to the summit should always use a 4WD Low Range to reduce brake failure and overheating. Weather conditions can change quickly, so check the weather information before heading up.
Activities to Do at the Visitors Center
Stargazing
Short hiking routes around VIS
Shop at the VIS First Light Store: First Light has souvenirs, apparel, books and other items related to Mauna Kea.
Imiloa Astronomy Center
The Imiloa Astronomy Center is a learning center and gathering place to explore the advances in integrating science and indigenous culture. The center also features a world-class stereoscopic 3D planetarium. This Visitor Center includes the Sky Garden restaurant, which is open Tuesdays through Sundays.
Pro Tip: Due to the dangers of altitude sickness, pregnant women, people in poor health, and children under 13 years old should not go above the Visitor Information Station.
Kamaaina Observatory Experience
The Kamaaina Observation Experience is a free monthly community event that welcomes Hawaiian residents to the Mauna Kea Summit. The observatory features world-class telescopes and rangers who teach about the cultural and environmental importance of the mountain. Check the website for upcoming re-openings and tours. https://kamaainaobservatoryexperience.org/
Fun Fact: In 2015 President Barack Obama introduced the Kamaaina Observatory Experience at an event that brought together scientists, engineers and visionaries from the space industry.
This incredible 8-hour journey takes you on a trip unlike no other! Beyond the stargazing, guests climb 14,000 feet to observe majestic island scenery and nearby volcanoes, Hualalai, Mauna Loa and Haleakala in Maui. The adventure includes a family-style picnic dinner and crash course in lava flow and constellations.
Mauna Kea Safety Precautions
The drop in pressure and oxygen at high altitudes can result in severe altitude sickness, leading to life-threatening conditions such as High Altitude Pulmonary Edema and High Altitude Cerebral Edema. To lessen your risks, guests should acclimate at least 30 minutes at the VIS and descend immediately if they feel any symptoms of Altitude sickness:
Thirst
Shortness of breath or breathing difficulties
Headache
Nausea
Dizziness or confusion
Drowsiness or fatigue
Loss of balance
Vomiting
All individuals should feel healthy before accessing any remote, high-altitude location. Equally important, hikers must register at the VIS station and use the buddy system. Consumption of alcohol or illicit substances is forbidden and hazardous to hiking. What's more, visitors should not ascend the mountain if they have been scuba diving in the past 24 hours.
Top 5 Hotels Near Mauna Kea
Some guides advise travelers to rise early to make it to the summit by sunrise. Don't worry you'll catch some luminous astral views! With so much to see and do in so little time, you might want to plan an overnight stay in the Mauna Kea area. Here are some options to consider in the Mauna Kea neighborhood.
Waimea Country Lodge
This downhome country lodge off Highway 19 is 12 miles from Hapuna Beach State Recreation Area, 20 miles from Dolphin Quest Hawaii and 45 miles from Mauna Kea. The rustic 21 room lodge is located in historic Waimea Ton, the center of Hawaii cowboy country.
Paniolo Greens at Waikoloa
Paniolo Greens is a lush tropical retreat just 15 minutes from the Hapuna Beach State Park. Deep in the heart of Hawaiian's Big Island, the Greens was voted #1 top beach in 2021 from CNN Travel.
Pro Tip: No camping or overnight sleeping, and fires are prohibited, including portable stoves.
Palms Cliff House Inn
This Victorian-style oceanfront B&B is 5.4 miles from the Hawaii Tropical Botanical Gardens, 4 miles from Akaka Falls, and 24 miles east of Mauna Kea. The private estate sits on top of a 100-foot cliff and features stunning ocean views.
Mauna Lani, Auberge Resorts
This upscale Hawaiian oasis nestles along the dramatic Kohola coast is 12 minutes away from the Shops at Mauna Lani Mall. With gorgeous ocean vistas, the hotel offers two premier golf courses, a luxurious spa, a fitness center and an oceanfront restaurant.
Champion Ridge
Wailea Grand Champions, located on the Wailea Blue golf course, sits in the spectacular resort community of Wailea. The resort features two swimming pools, picnic areas with grills, and award-winning celebrity chef restaurants.
The Big Islands' Big 6 Volcanos
Know Your Volcanoes
If you're curious about Hawaii's area volcanoes, here's a quick surmise. Each Hawaiian island is made up of one or more volcanos. Presently there are six active volcanos in Hawaii.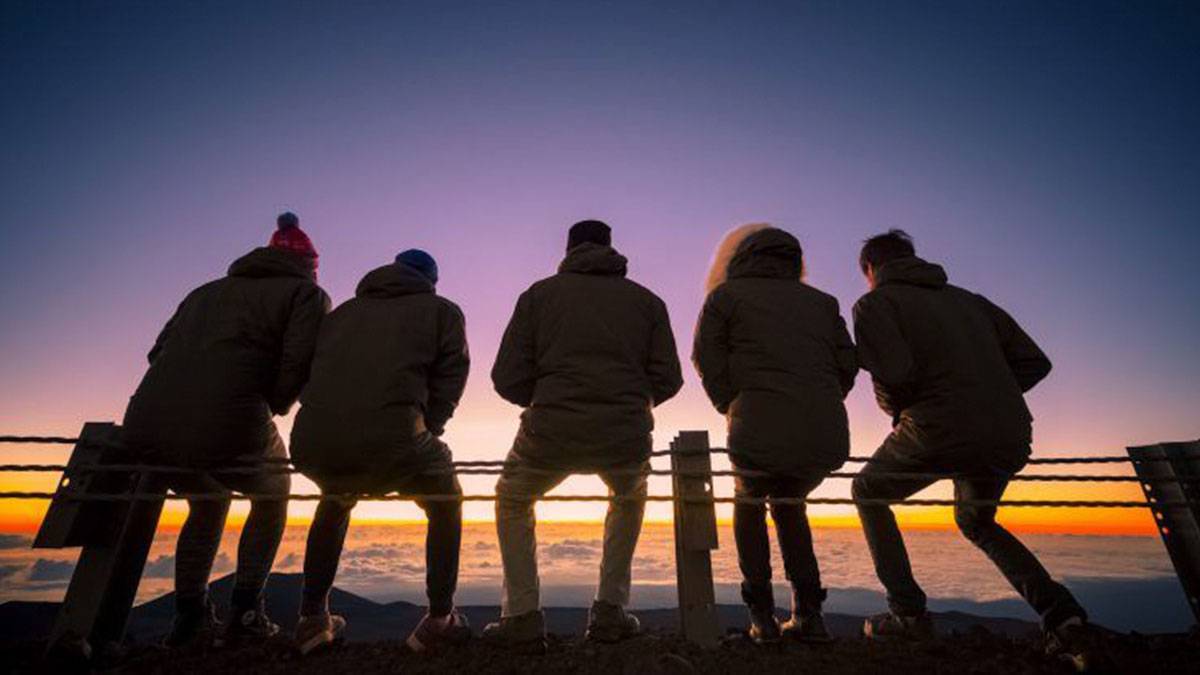 Fun Fact: Volcanoes are classified as active, dormant, or extinct. Active volcanoes have a recent history of eruptions; they are likely to erupt again. Dormant volcanoes have not erupted for a very long time but may erupt at a future time.
Active Volcanos
Hualalai – This volcano last erupted in 1801 and hasn't been active since.
Kilauea – The Kilauea has been erupting actively since 1983 and is the most active!
Mauna Loa – Loa last erupted in 1984 and is the most massive active volcano.
Dormant Volcanos
Mauna Kea – Mauna Kea, the world's tallest sea mountain, is considered dormant with its last eruption approximately 4,000 years ago.
Kohala – This inactive volcano is the oldest on the island of Hawaii, about one million years old.
Mahukona – This volcano located off the northwest coast is one of the two most active world volcanoes.